Zimmer on Final Camp Practice, Cousins' Playing…
2 min read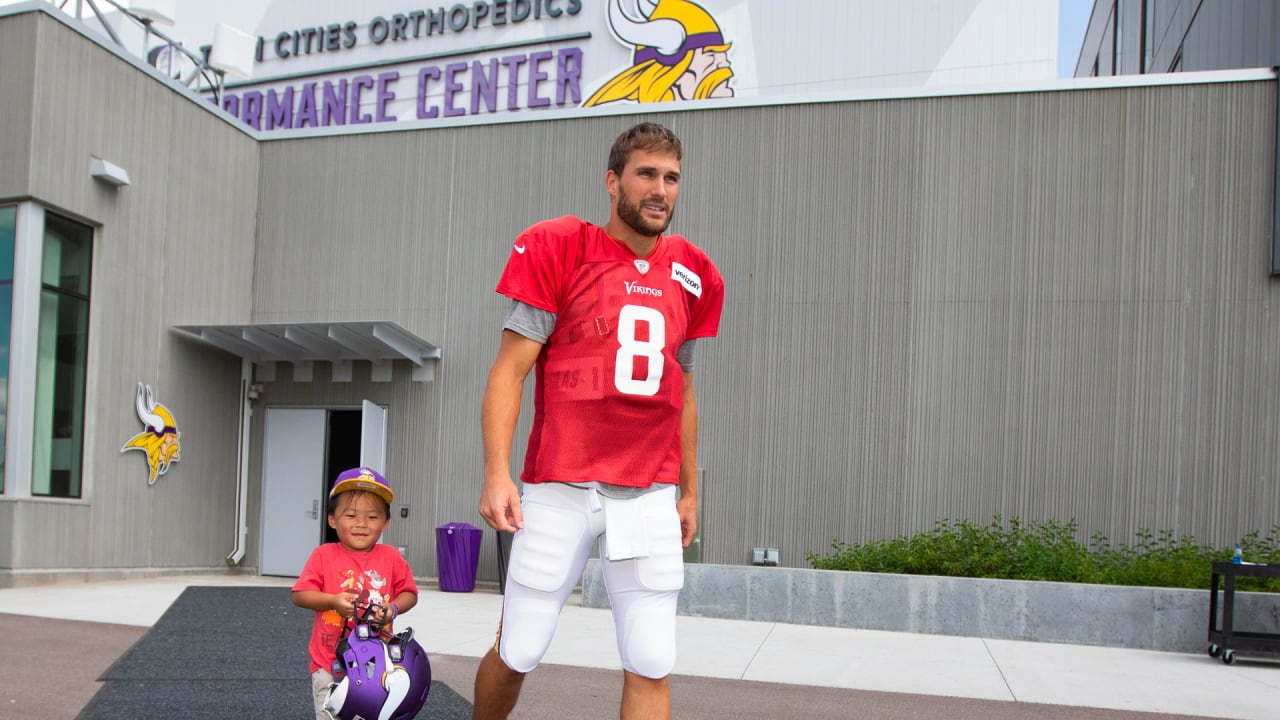 EAGAN, Minn. — The second Verizon Vikings Training Camp at Twin Cities Orthopedics Performance Center is coming to a close.
The Vikings will hold their final practice open to the public Friday afternoon, the 16th session over the past three weeks.
Vikings Head Coach Mike Zimmer said Friday morning that he likes where his team is at as camp comes to a close and the preseason reaches the midway point.
But he also noted that he appreciates the character of his squad, noting that he makes sure to check in around the team facility to gauge the personalities and makeup of the Vikings.
"It's still early to tell exactly, but I like the way they work," Zimmer said of the Vikings status so far. "They come out here and compete. They've been doing things right for the most part in the meeting rooms.
"I go up in the cafeteria, and I ask the cooks up there, 'How's everybody acting?' I ask [Equipment Manager] Dennis Ryan how these guys are acting in the locker room," Zimmer added. "I talk to some of the veteran players. But I always get the same answer and things are good."
Zimmer also thanked people inside and outside of the facility — including the thousands of fans who have shown up to practice — for creating a successful atmosphere over the past month.
"A lot of people have put in a lot of effort to make this thing go really smooth," Zimmer said. "[Turf Manager] Grant Davisson and the grounds people here … Ownership, the Wilfs, they've done a great job of setting this all up for the fans … the fans coming out, we appreciate that.
"It will be exciting to get out Sunday in front of our home fans and start the home games this season," Zimmer added.
The Vikings scored a 34-25 win over New Orleans in their preseason opener, with the first-team offense scoring a touchdown on its lone possession.
Quarterback Kirk Cousins was 4-for-4 for 65 yards and a touchdown pass, compiling an NFL-max passer rating of 158.3. He also scrambled 10 yards for a first down on a third-and-9 play in the first quarter.
Zimmer was asked what he wants to see out of Cousins and the offensive starters Sunday night against Seattle.
"Why wouldn't I want to see the same?," Zimmer said.
The head coach also said he has a plan for how long Cousins and the first-team offense play but chose not to reveal it.
"You'll have to come out on Sunday and see," Zimmer said.
https://www.vikings.com/news/vikings-daily-digest-zimmer-on-final-camp-practice-cousins-playing-time-on-sunda