Zimmer Expects Lions Passing Game to Take Its…
2 min read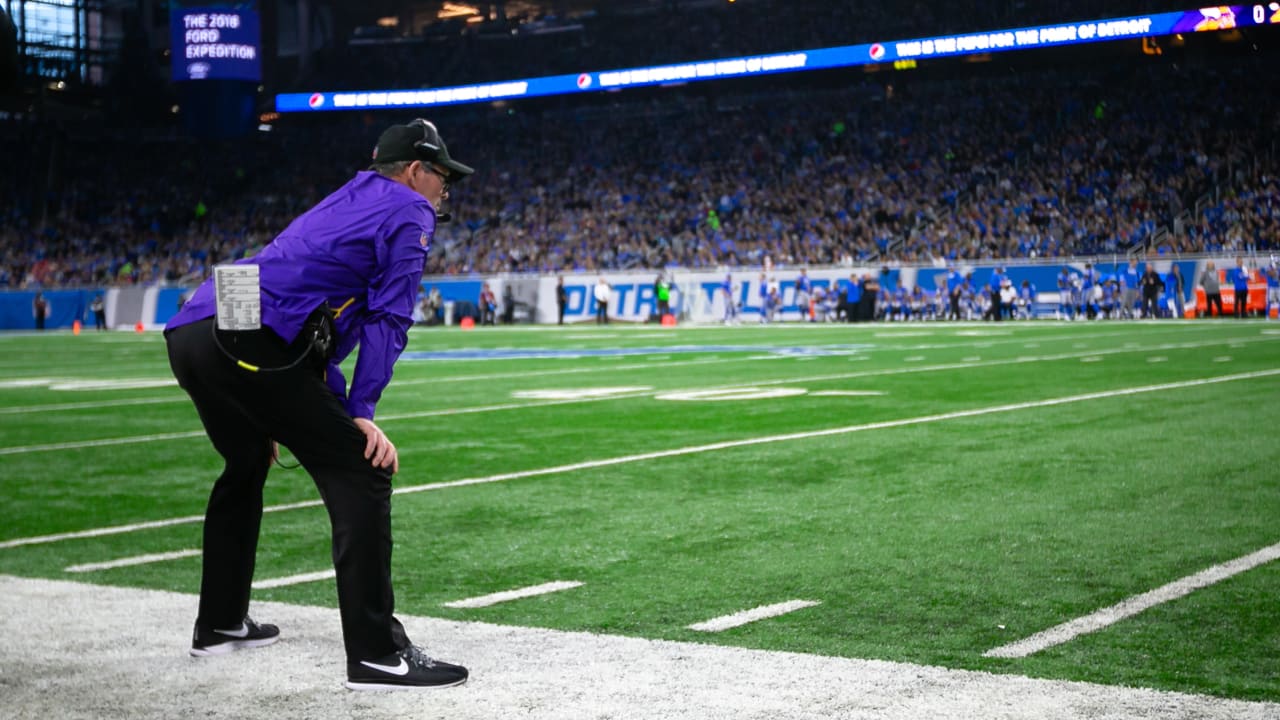 EAGAN, Minn. — Vikings Head Coach Mike Zimmer said Wednesday that he expects the Lions to take their chances on aggressive throws when Detroit hosts Minnesota on Sunday.
"Really explosive offensively and very good in play actions, moving, pushing the ball down the field," Zimmer said to start his media session. "I think [QB Matthew] Stafford is playing outstanding. They've got some really good receivers — Marvin Jones, [Jr.], who was with me in Cincinnati, [Kenny] Golladay is making some big plays — and their run game is much improved."
Jones (6-2, 199) has caused the Vikings plenty of problems in the past three seasons, including Thanksgiving Day in 2017 when he totaled six receptions for 109 yards and two touchdowns in Detroit. He also had six receptions in Minnesota last November but was limited to 66 yards and kept out of the end zone. Jones missed the teams' second meeting of 2018 in December.
Golladay (6-4, 214), a third-round pick in 2017, has played three games against Minnesota, totaling 11 receptions for 165 yards. His six catches on 58 yards in December, however, resulted from 15 targets for a catch percentage of 40 percent and led to his fifth-lowest yards-per-target average in a game (3.87 yards).
Zimmer said former Iowa tight end T.J. Hockenson, the eighth overall pick of 2019, has added "another dimension" and that Stafford is throwing more contested passes than anyone in the NFL this season.
Stafford's completion percentage was a combined 66.1 percent from 2015-18, but it has dropped to 61.3. His yards per attempt, however, have gone from 7.3 over those four seasons to 8.0. The No. 1 overall pick of the 2009 NFL Draft compiled a passer rating of 94.9 from 2015-18 and has totaled a 99.1 through five games in 2019.
https://www.vikings.com/news/presser-points-mike-zimmer-expects-detroit-lions-passing-game-take-shots