Zimmer Evaluates Vikings Depth, QB Play After…
2 min read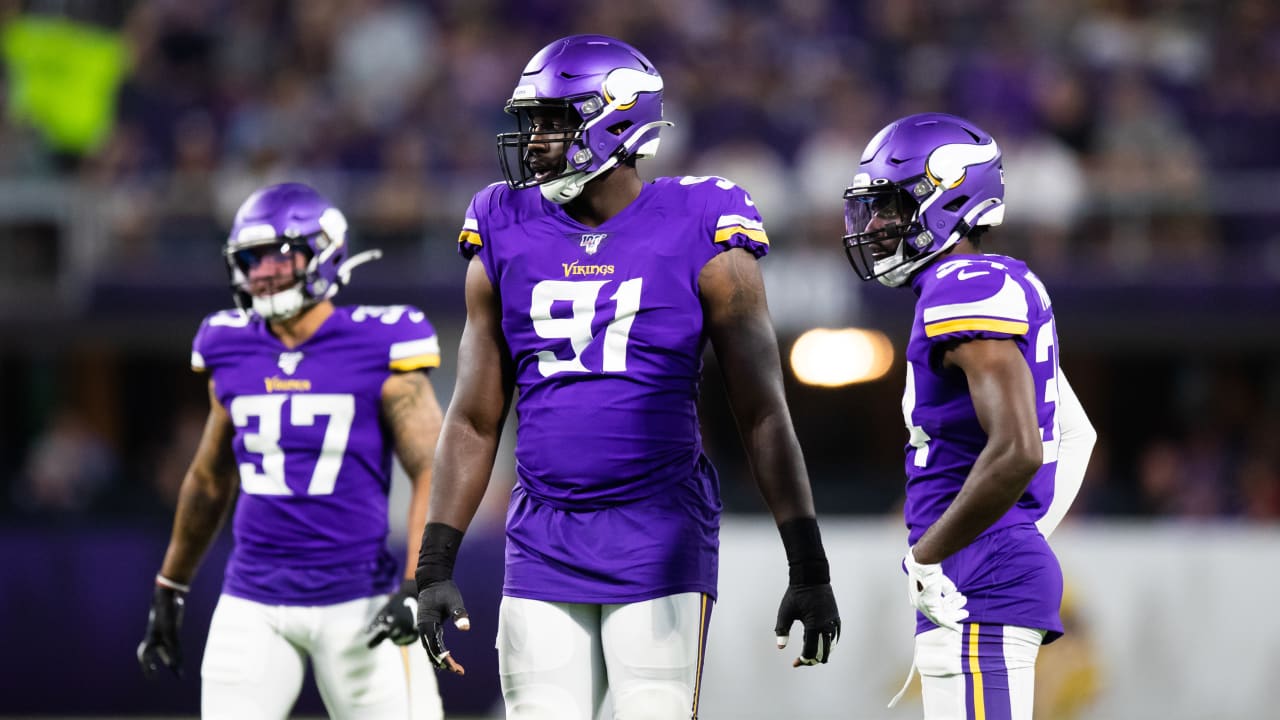 4. Report card on Kyle Sloter
Backup quarterback Kyle Sloter has made a few big plays over the first two preseason contests, and a reporter asked if the outings have "upped the competition" for the QB2 spot. Currently, that role has belonged to Sean Mannion.
"I don't know. I don't know that you guys [in the media] know all the little details about everything; you just see how he [performs in the] game," Zimmer said. "He's got to get a lot better in a lot of the other parts of being a quarterback. Making the right checks, getting people in the right formation, making sure the motion is there, not missing the time clock when it's eight yards in front of you.
"There's a lot of things that he has to get better at if he wants to be the backup quarterback," Zimmer added.
5. Letting the roster play out
In less than two weeks, the Vikings will need to make roster cutdowns.
Does Zimmer already have an idea of how he wants the roster breakdown to be, as far as number of players at each position? He said he has a "general idea" but also is open to how things may play out. He explained:
"Let's say you want to keep 10 defensive linemen, but you've only got nine that can play, so you're going to take that extra spot and you're going to put it at maybe the receiver spot or the tight end spot, quarterback or whatever it is. So that's kind of how it all varies. You kind of go in thinking, 'We're going to have this many [running] backs, this many tight ends,' but if we don't think that they're good enough to be on the team, then we don't worry about it. Or maybe we want to keep nine defensive linemen, but we think we have ten really good ones, then we're going to keep them."
https://www.vikings.com/news/vikings-mike-zimmer-evaluates-depth-qb-play-reviewing-seahawks