Who Stood Out in the 49ers 20-7 Victory Over Rams…
2 min read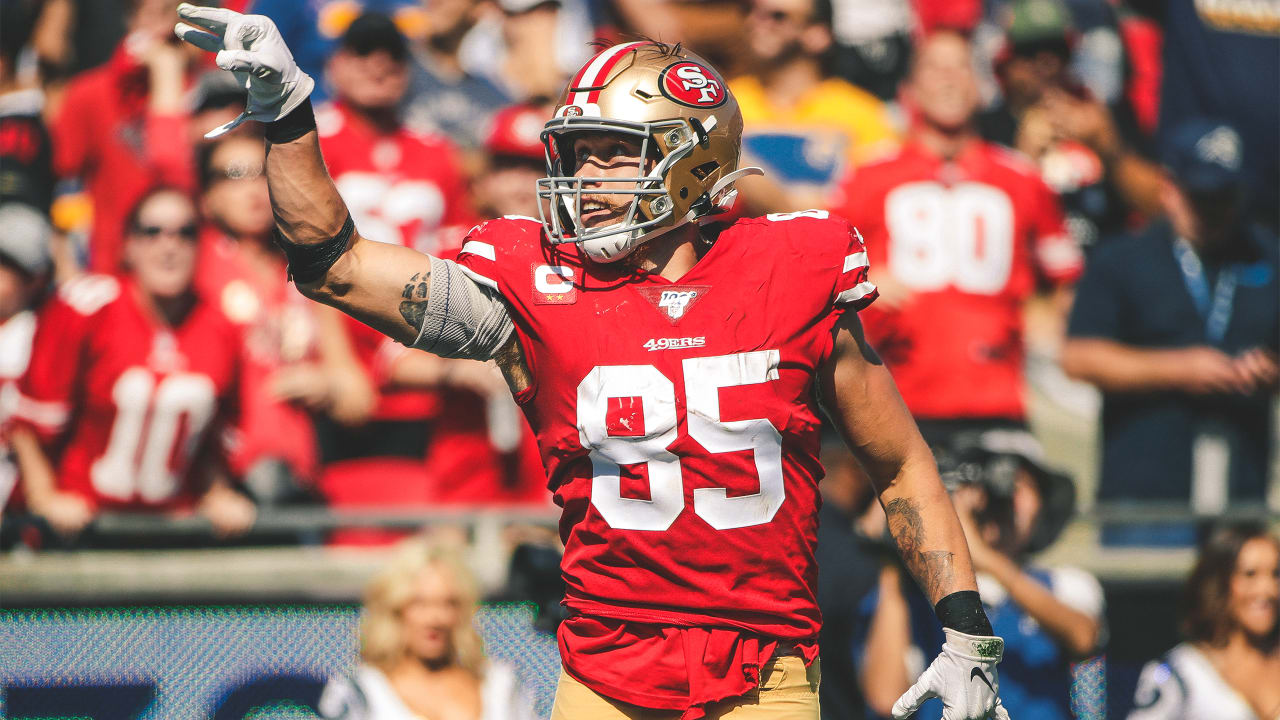 Kyle Shanahan was very complimentary of Ward following the divisional win over the Rams. Ward did not allow a single catch on three targets on Sunday. He also had two big pass breakups in back-to-back plays in the fourth quarter to help seal San Francisco's victory.
"Jimmie's a dog out there," Shanahan said. "We love Jimmie. I would wear his jersey on the sideline if I could. I love his mentality. I love watching him play. He's had some unfortunate things with just not being able to stay healthy. When he is healthy, he's one of the better players. You guys see what he does. He plays extremely physical out there. He's not scared of anything. He's not scared to fail. He challenges guys in coverage. It's been fun having him out there these two weeks."
Kittle caught eight of his nine targets against the Rams for 103 yards, a season high. Of his 103 receiving yards, 67 came after the catch. His most impressive reception came on a 45-yard catch and run to move the 49ers to the Rams 6-yard line. Ahead of the Week 6 Monday night matchup, Kittle still owns the highest overall grade in the NFL at 92.7.
https://www.49ers.com/news/49ers-rams-pff-week-6-pro-football-focus