Week 7 Key Matchups: Bears vs. Saints
2 min read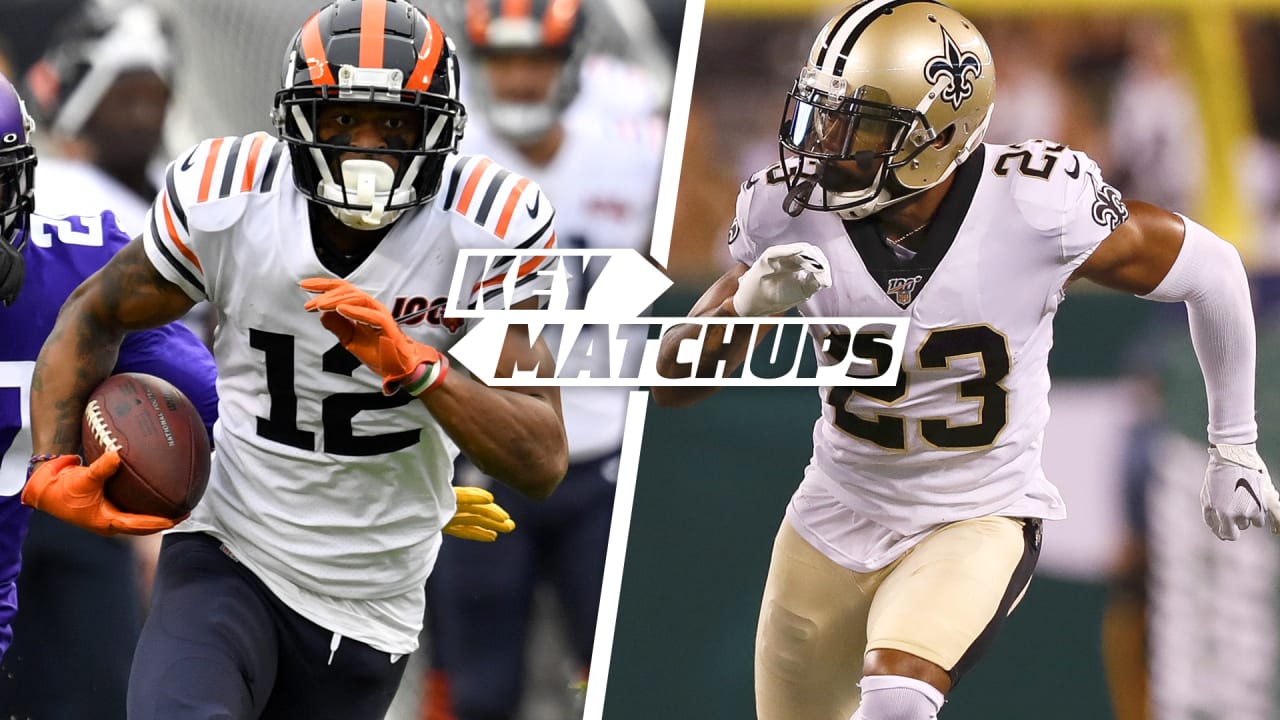 Apart from missing the Washington game due to sudden bout of vertigo, Massie has had a quiet season, which is great for an offensive lineman. Indeed, amid the discussion about the Bears' efforts to improve the play of the line, Massie's name rarely comes up.
Massie has had a clean year, having yet to draw a penalty this season. The right tackle hasn't been flagged for holding since Nagy's arrival as head coach.
This week, however, the biggest man on the line will have his hands full with one of the league's best defensive linemen in Jordan. Jordan has already recorded five sacks this season, and he's gotten to double digits in four of the last six seasons, which has helped take pressure off his teammates.
"I've had the misfortune of playing against him for a long, long time," said Mark Helfrich, who was the offensive coordinator at Oregon during Jordan's college career at Cal, "and he's just gotten better and added more to this game. I think the guys around him are afforded single blocks a lot of the time because people are working toward him or chipping on him a little more."
If Massie can hold Jordan at bay without literally holding Jordan, the rest of the line can put their focus on the Saints' other threats.
Thomas led the NFL in receptions last season (with 125) in part by catching a higher percentage of his targets than any other receiver. This season, he's leading in receptions again and checks in second in yards.
Few teams rely on a single receiver as much as the Saints rely on Thomas, who topped 1,000 yards receiving in each of his first three seasons.
"His stats speak for itself the type of player he is," said safety Eddie Jackson. "We know it's going to be a tough one, so we've just got to be able to come in and play our keys, keep our eyes in the right spot and just contain him." 
While it will take a team effort to contain Thomas, the large part will fall on Fuller. Compared to Lattimore, Fuller has allowed a higher percentage of completions (79.5 to Lattimore's 61.4) but has been more efficient in limiting yardage (8.8 yards per target to Lattimore's 9.7). 
Thomas will get his targets and catches against the Bears. He's had eight or more receptions in five of the first six games. If Fuller can limit his damage to shorter gains, that could help the defense keep a lid on the Saints offense.
https://www.chicagobears.com/news/week-7-key-matchups-bears-vs-saints