Vikings Rev Offensive Engine in 42-30 Win Over…
1 min read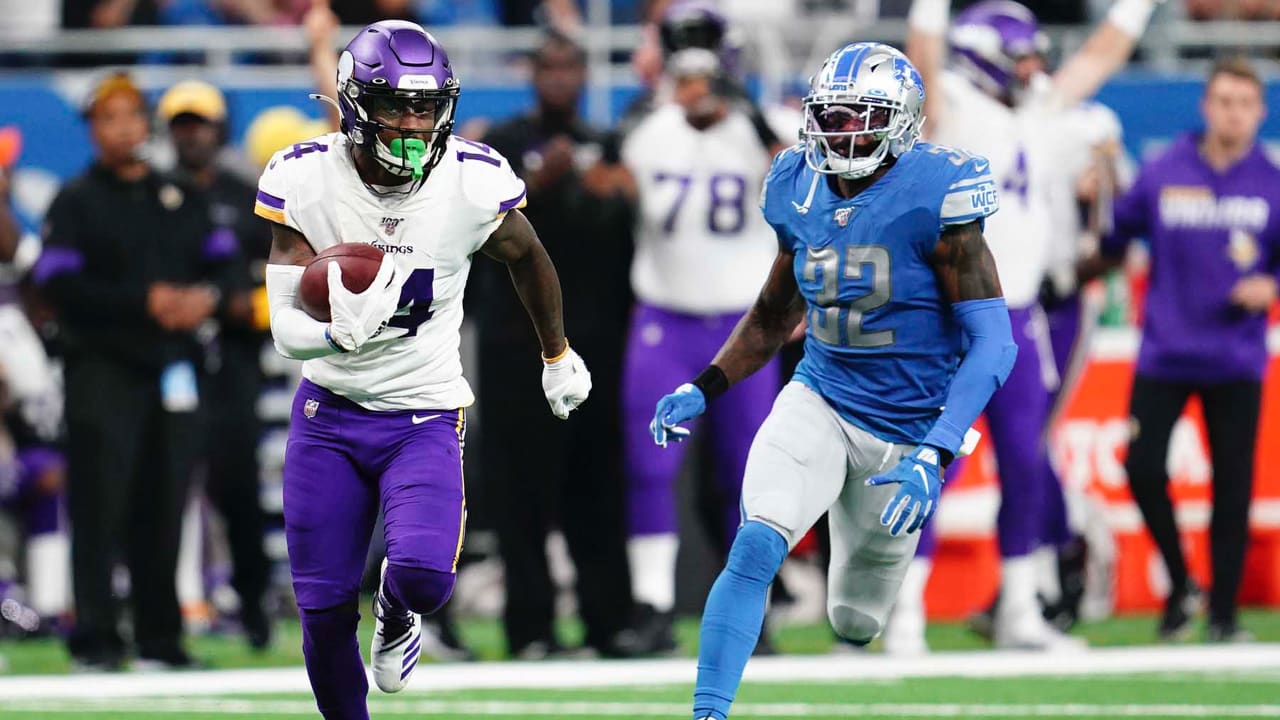 Prater kicks a 46-yard field goal (7 plays, 60 yards, 3:01]
Timely sack: Danielle Hunter recorded the first sack of the day by either team one snap after Detroit got a 47-yard pass from Stafford to Marvin Hall.
Kyle Rudolph catches a 15-yard pass from Cousins (Bailey kicks PAT) [6 plays, 59 yards, 3:12]
Seizing momentum: Minnesota followed a key stop on fourth-and-2 via a pass breakup by Eric Kendricks with a quick 10-yard pass to Smith, Jr., and Cook gained 23 on a toss on third-and-1.
Jones, Jr., catches a 10-yard pass from Stafford (conversion pass fails) [10 plays, 75 yards, 2:35]
He had a good day: Jones, Jr., was able to beat coverage by Xavier Rhodes, for his fourth score. He finished with 10 receptions and 93 yards.
Cook rushes for a 4-yard touchdown (Bailey kicks PAT) [4 plays, 75 yards, 1:10]
Diggs deep: With the Lions selling out to stop the run, the Vikings implemented a play-action fake before Cousins dropped a 66-yard pass to Diggs, who beat 1-on-1 coverage.
https://www.vikings.com/news/vikings-rev-offensive-engine-in-42-30-win-over-lions