Vikings 'Don't Cower' in 'Meat Grinder' Road Game 
2 min read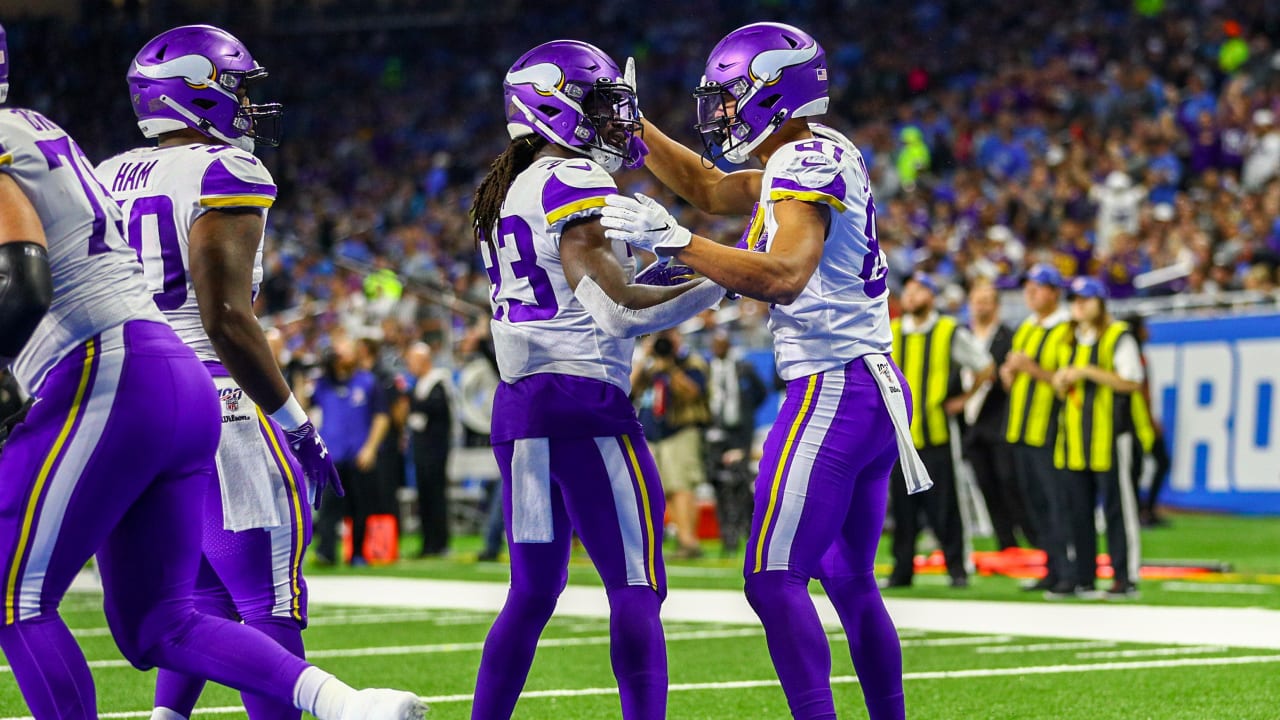 Midway through the fourth quarter, with Minnesota still clinging to a four-point lead, Eric Kendricks broke up a pass on a fourth-and-2 to give the Vikings the ball at their own 41. Kendricks' play occurred three plays after a sack by Everson Griffen.
The offense quickly padded the lead with a six-play drive that ended with a 15-yard touchdown reception by Kyle Rudolph.
The Lions rallied with a 10-play, 75-yard touchdown drive of their own in just 2:35, but Mike Hughes broke up a 2-point conversion pass to protect a 35-30 lead with 3:05 remaining.
With Detroit selling out to stop the run and save time, the Vikings got aggressive, using a play-action fake handoff to Cook before Kirk Cousins lofted a pass to Stefon Diggs, who beat 1-on-1 coverage.
Diggs' 66-yard reception was the Vikings longest pass of the season and set up the second of Cook's rushing scores.
"At halftime, I was saying, 'We have to score on this first possession of the second half. We can't give them life.' As we're walking from the locker room to the field, Pat [Elflein] said, 'I love the grind,' and I said, 'If you're made of the right stuff, you love that.' You enjoy that fact that it's an absolute grind to go on the road and win. I said, 'You're going to enjoy the next 30 minutes, because it's going to be a grind in the second half.' I think what they were alluding to is it's fun to just grind and work hard together and battle and know that it wasn't going to be perfect, but we came out on top."
https://www.vikings.com/news/action-reaction-vikings-don-t-cower-in-meat-grinder-road-game