Vikings Defense 'Stole the Show' Against Eagles
2 min read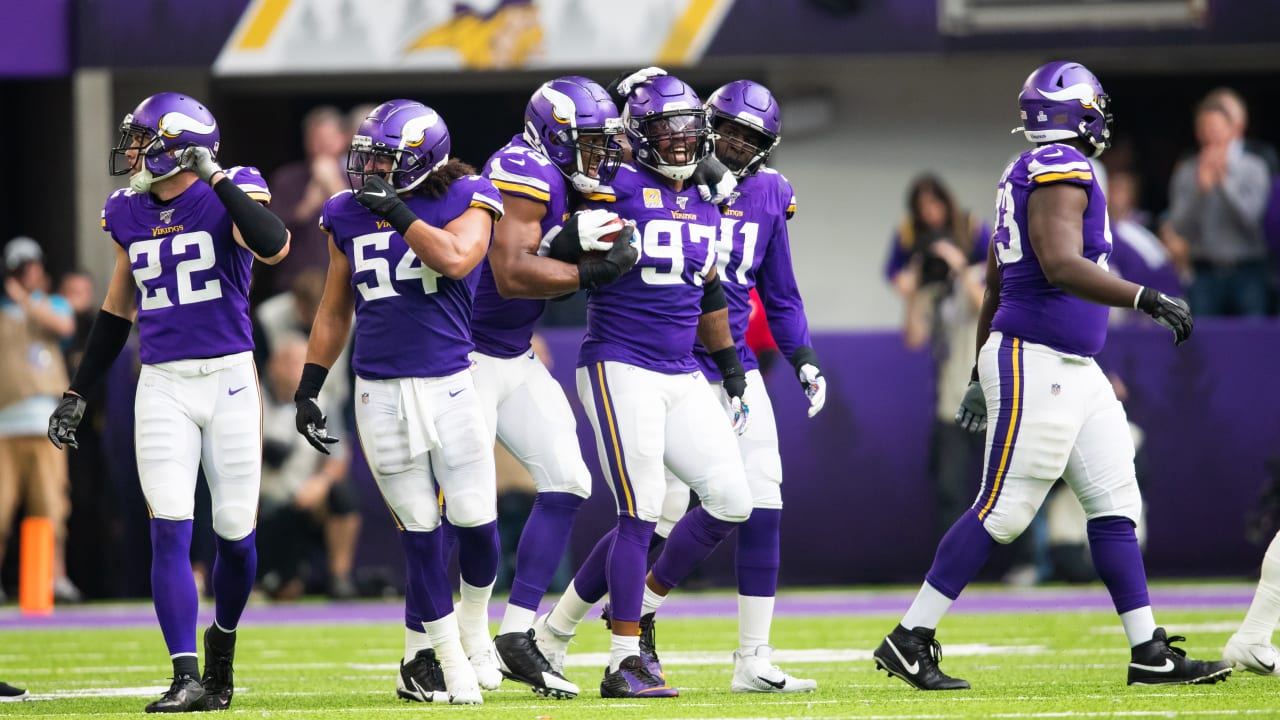 Takeaways from Vikings win include 'tempo trick'
Minnesota fielded a varied offense on Sunday that helped keep Philadelphia on its toes.
In his weekly postgame takeaways article, Mark Craig of the Star Tribune said the "tempo trick" used by Offensive Coordinator Kevin Stefanski was a "Shurmur-ism," referring to former coordinator Pat Shurmur, who now is coaching the Giants. Craig wrote:
Shurmur is adept at changing the pace of the game to control rhythm, tempo and a defense's ability to substitute. The eighth play of Sunday's game was a 20-yard completion to Adam Thielen on third-and-13. While the Eagles were trying to get their base defense back on the field, Stefanski, the current offensive coordinator, went no-huddle and got a 14-yard run by Dalvin Cook down to the 15-yard line. After four possessions, the Vikings had 12 passes for 173 yards, 12 runs for 53 yards and a 24-3 lead.
Craig also made an argument against the NFL's limit of three challenges per coach per game. He believes a coach should "keep getting them as long as he keeps getting them right."
Especially when one must be used on a mistake as obvious as the one that worked against the Vikings on their first possession Sunday. Cook clearly made the 5-yard line on third-and-2 from the 7. But he was marked short. There was no pile of bodies blocking the down-the-line view for the line judge. Zimmer had to challenge to get the bad call reversed. There were 54 minutes left. In order to get the maximum of three challenges, Zimmer would have needed to be right one more time.
Another of Craig's observations centered on Mattison. He wasn't the only one to highlight Mattison, but he went a step beyond highlighting and said the rookie running back is "the most underrated" player on Minnesota's roster.
Cook is one of the best backs in the league. The Vikings won by 18 points, and Cook had to touch the ball only 18 times. It could have been fewer because Mattison is a powerful, versatile back who could start for many teams.
https://www.vikings.com/news/lunchbreak-vikings-defense-stole-the-show-against-eagles