Vikings 1st-Team Defense Looks Ahead to Regular…
2 min read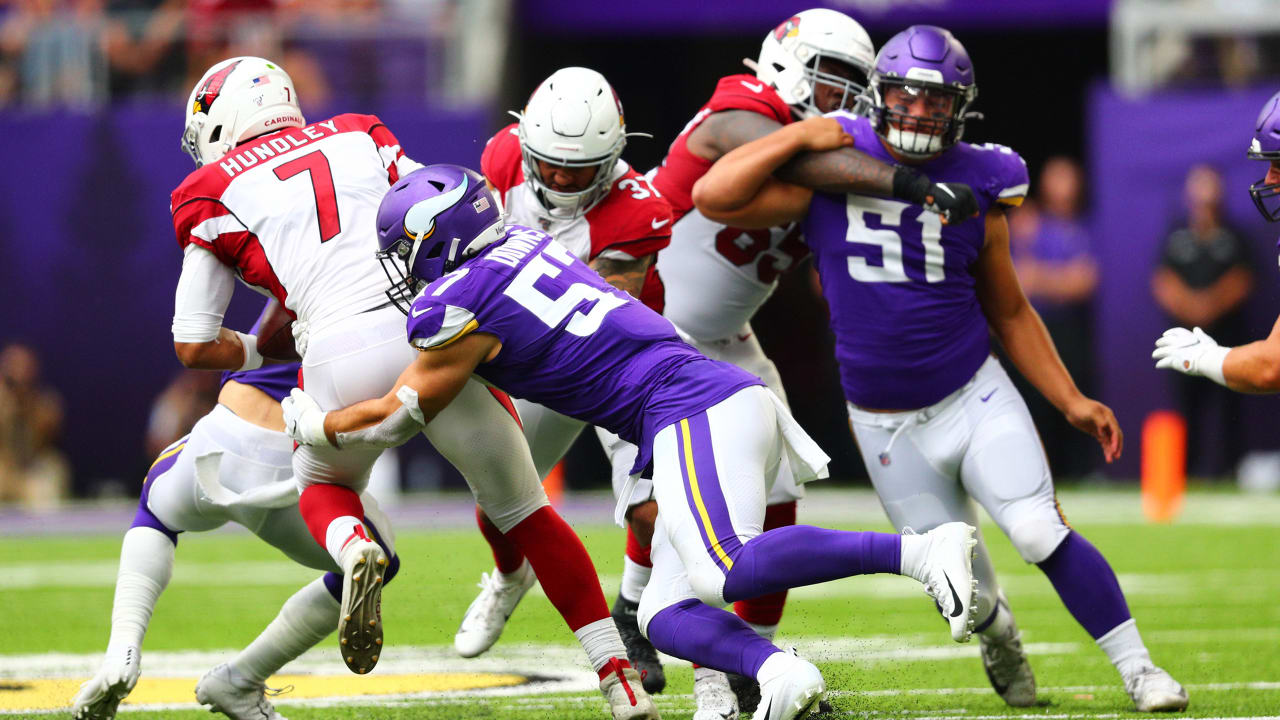 The Vikings defense was down a pair of Pro Bowlers, as Linval Joseph and Harrison Smith did not play.
Joseph returned to practice this week and likely won't see any action in the preseason, while Zimmer said keeping Smith out was just "precautionary."
Jayron Kearse got the start in Smith's place, breaking up a Murray pass at the line of scrimmage and providing solid coverage in the secondary, as well.
Kearse continued a run of strong preseason games, and his teammates took notice.
"JK went out and made some plays," Harris said. "He's been doing that all preseason, just coming out and bringing a lot of energy and making a lot of plays. He's playing with a lot of excitement, and it looks like he's having fun."
Kearse said he has worked on incremental growth as he enters his fourth season in the NFL.
"It's me just being comfortable with the defense and having complete confidence in myself knowing what I do and what I can do well," Kearse said. "Coming in as a rookie, I had to fight for a roster spot, and things can get kind of crowded, and you question yourself when you make mistakes and you're at the bottom of the depth chart.
"This is the most confidence I've played with, and it's showing on the field," Kearse added.
As the Vikings first-team defense gets set for the regular season, they do so having not given up a touchdown in preseason play.
Minnesota's top defensive unit played seven series in exhibition play, allowing four field goals and forcing no turnovers.
Now the real work begins.
"We're doing the right things. We're in the right position and guys are making plays," Kearse said. "We're taking the right step to get ready for the season opener."
https://www.vikings.com/news/vikings-1st-team-defense-looks-ahead-to-regular-season