Trent Sherfield Makes Jump Toward Making…
2 min read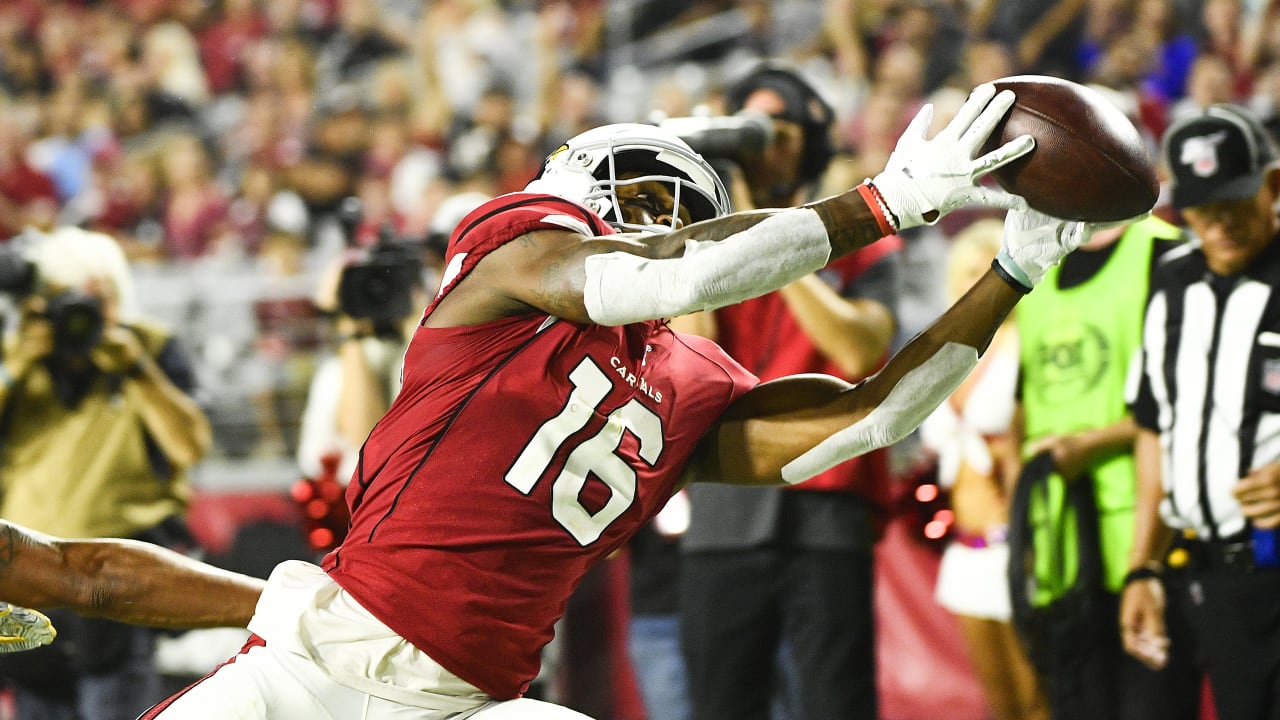 Trent Sherfield had just hauled in a highlight-worthy 22-yard touchdown pass.
And then? "I actually didn't know what to do," the Cardinals' second-year wide receiver said. "So I just said, 'Let's go jump in the stands. Let's try that on.' "
For the relatively quiet Sherfield, it was out of the ordinary. But he deserved to try something, with the way he played during the Cards' 17-13 preseason win over the Chargers Thursday night at State Farm Stadium.
As one of the players battling for a wide receiver spot, his opener couldn't have gone much better. The fantastic TD reception was one of a team-high four he had in the game. He also had an excellent punt cover, drilling Chargers return man Artavis Scott with a textbook tackle for a no-yard return after a 52-yard boot by Andy Lee.
At first, Sherfield said the TD catch and special-team tackle rated equally important to him. Then he reconsidered.
"Honestly, the special teams tackle probably means more to me because of me having that journey and being able to tell that story," Sherfield said.
The story is Sherfield making a team a year ago because he could play special teams, eventually earning his way on the field enough as a receiver to finish with 19 catches as a rookie. On a team that flooded the position with three draft picks and signed two more free agents, Sherfield made a big step Thursday in joining Larry Fitzgerald and Christian Kirk as holdovers.
Sherfield isn't getting ahead of himself, acknowledging that he knows he's fighting for a roster spot – "I will feel like that for the rest of my career," he said – and just wants to "ascend." Coach Kliff Kingsbury praised Sherfield's work ethic and said he has indeed improved.
Whether Sherfield will jump into the stands again, well, he's not making any predictions.
"Hopefully (I'll) get in the end zone a little bit more, and we'll see," Sherfield said.
https://www.azcardinals.com/news/trent-sherfield-makes-jump-toward-making-cardinals-roster