Tre Boston provides endless positive energy mixed…
2 min read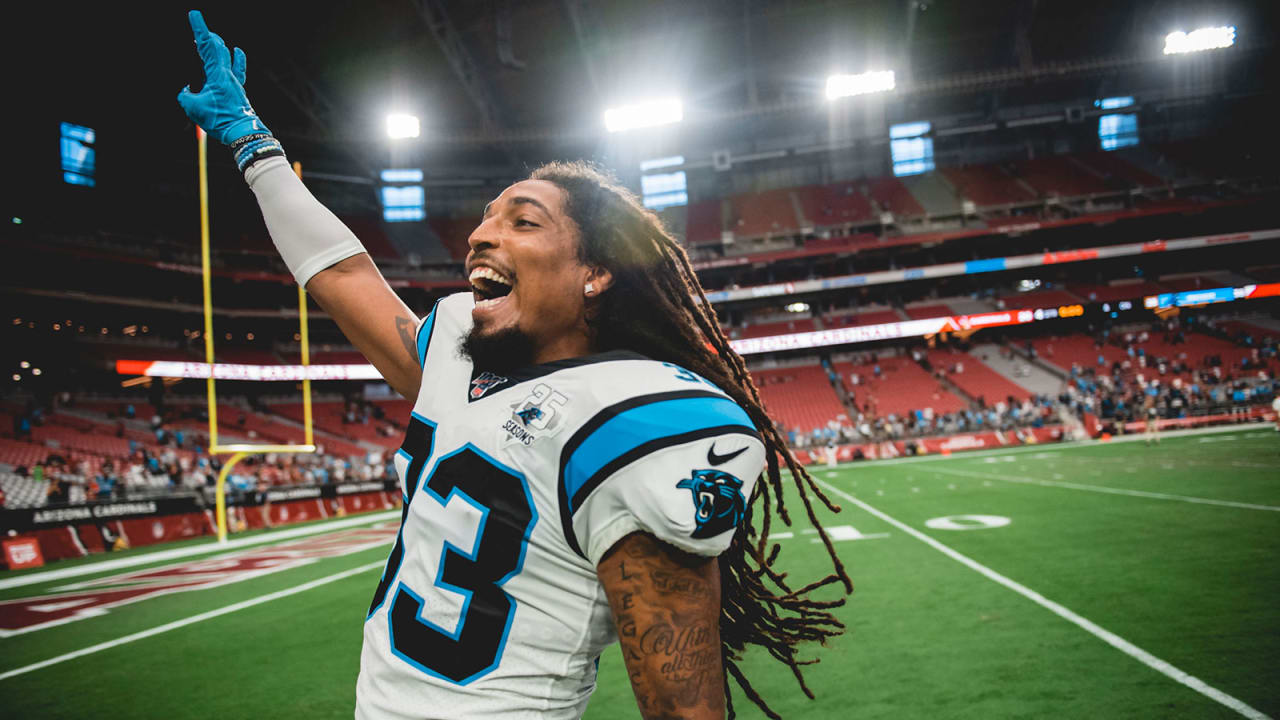 "It goes back to the way I was raised. My mother raised me to be glass half-full guy," Boston said. "Look, not everybody feels like putting the pads on every day. Well, my job is to get the energy and emotion going so when we get back on the field it's time to go. That's important. I love doing it.
"We're all human, and some guys are going to come in a little quiet some days. The guys expect me to be the same every day."
So yes, this is naturally who Boston is. But the safety is also very much aware of the effect his personality – and his antics – have on the locker room.
"I am conscious of what I'm doing because I know how that can bring a team together. I know how to build that bond," Boston said. "I've been on teams that didn't have that little sparkplug to get everybody together – even in conversations.
"When I'm in the locker room having fun dancing or rapping, you see the O-linemen way down there enjoying themselves and walking over trying to get on it, Cam and quarterbacks come over, we've had C-Mac come by. There are times when you have everyone feel like we're all brothers and all know each other. I've always made that kind of my job because I know what it can lead to.
"2015 wasn't a mistake," he added. "Guys truly cared about each other. That was a tight-knit team."
Boston admitted he took a little time to get reacclimated after joining the team in the middle of training camp. He had missed the offseason program – a prime time for team bonding. But it wasn't long before Boston was turning things up from his locker stall.
"They definitely think I'm a little crazy," Boston said, "but you have to be to play this game and bring the juice every day. I just try to give it to my guys."
Boston loves nothing more than juicing up his guys on game day.
He has yet to record a takeaway himself, but he's always first to celebrate when a member of the defense commits an act of thievery.
https://www.panthers.com/news/tre-boston-provides-endless-positive-energy-mixed-in-with-a-little-crazy