Titans TE Jonnu Smith Returns To Practice, and He…
1 min read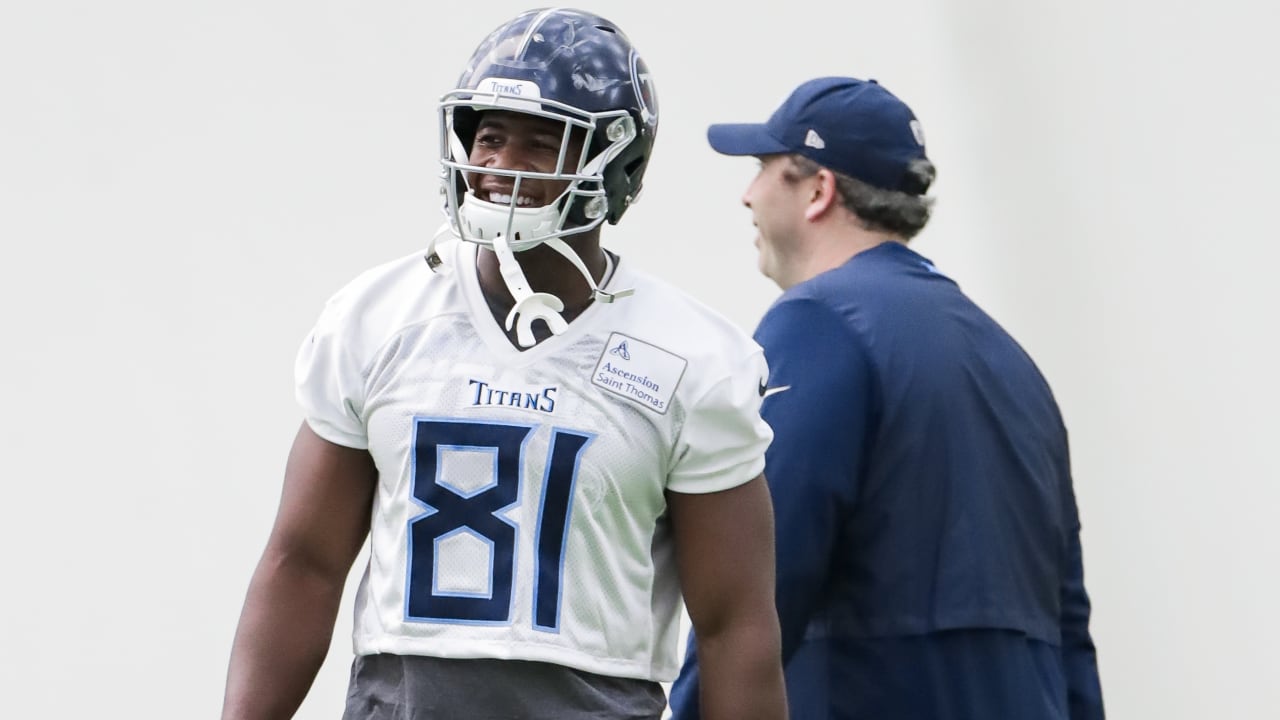 It was Smith's first practice since suffering a season-ending knee injury in the team's December 6 contest against the Jaguars. Smith credited "hard work and dedication" for his earlier-than-expected return. Smith was wearing a brace on left knee on Monday, but said he plans to ditch it soon.
Smith caught 20 passes for 258 yards and three touchdowns in 2018, including a 63-yard touchdown when he showed off his speed on a Monday Night Football grab and go in Houston. His return bolsters a tight end unit led by veteran Delanie Walker.
Titans coach Mike Vrabel let it be known how happy he was too see Smith back in uniform. Smith said he felt good on his first day back.
"Jonnu is one of my favorite players on this team," Vrabel said. "I don't have like 'favorites,' but he is one of my favorite players on this team. I just love him to death. I love the way he works, I love his attitude. So when he is ready to go in there we'll see what he can handle and try and get him going."
https://www.titansonline.com/news/titans-te-jonnu-smith-returns-to-practice-and-he-was-all-smiles