Titans RB Derrick Henry Surprises Teachers With a…
2 min read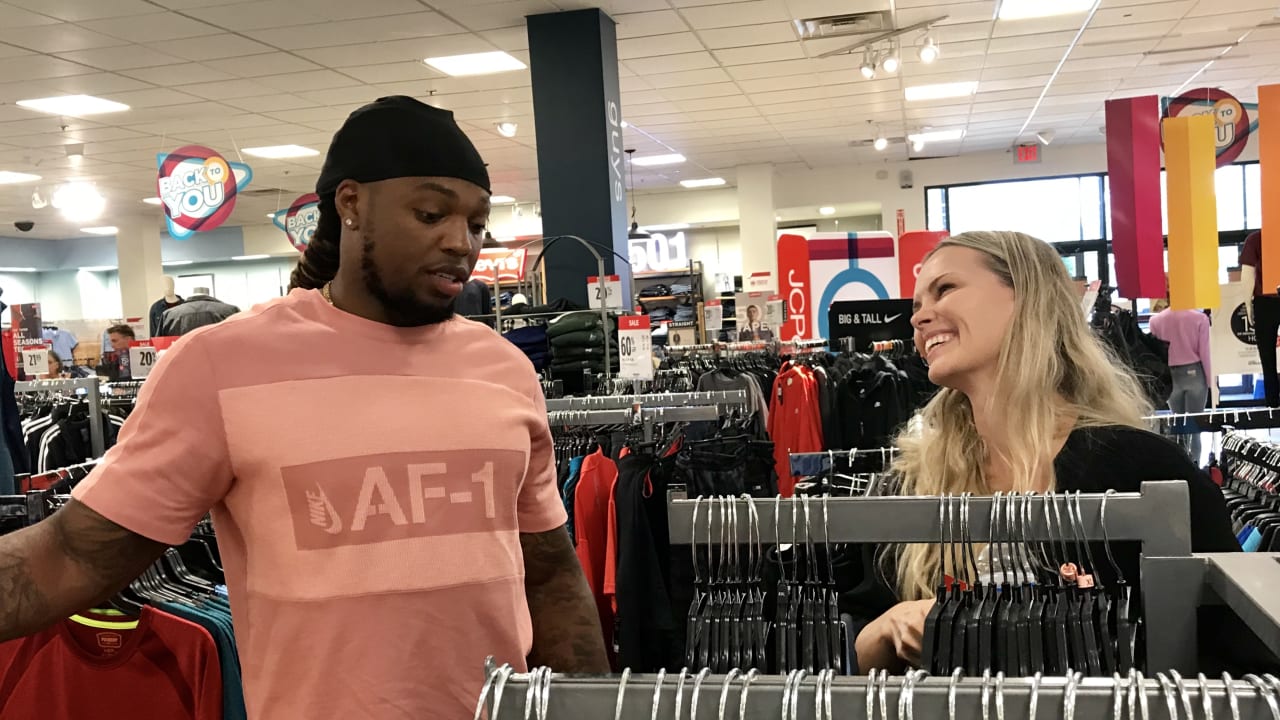 FRANKLIN, Tenn. – Surrounded by teachers, Derrick Henry stood in the CoolSprings Galleria Mall on Friday night and recalled some of the teachers who played an important role in his life.
From his days in elementary school to his years at Yulee High in Jacksonville, Florida, and all the way up to his time at the University of Alabama, Henry said he was blessed to have great teachers.
"They play an important part in the life of kids, and especially in my life," Henry said. "So I am very thankful."
Henry showed his thanks by surprising teachers from the Metro Nashville School District with a back-to-school shopping spree on Friday night.
Several teachers had a major impact on Henry's life both on and off the field. He believes it is very important to give back to educators for taking the responsibility of positively impacting our youth's future.
Henry teamed up with Academy Sports + Outdoors to get local Nashville children prepared for the upcoming school year with a back-to-school shopping spree at Academy in Mt. Juliet last month. On Friday, he teamed up with JCPenney for a shopping spree for teachers.
https://www.titansonline.com/news/titans-rb-derrick-henry-surprises-teachers-with-a-back-to-school-shopping-spree