Titans Kicker Stephen Gostkowski Kicks Game-Winner…
2 min read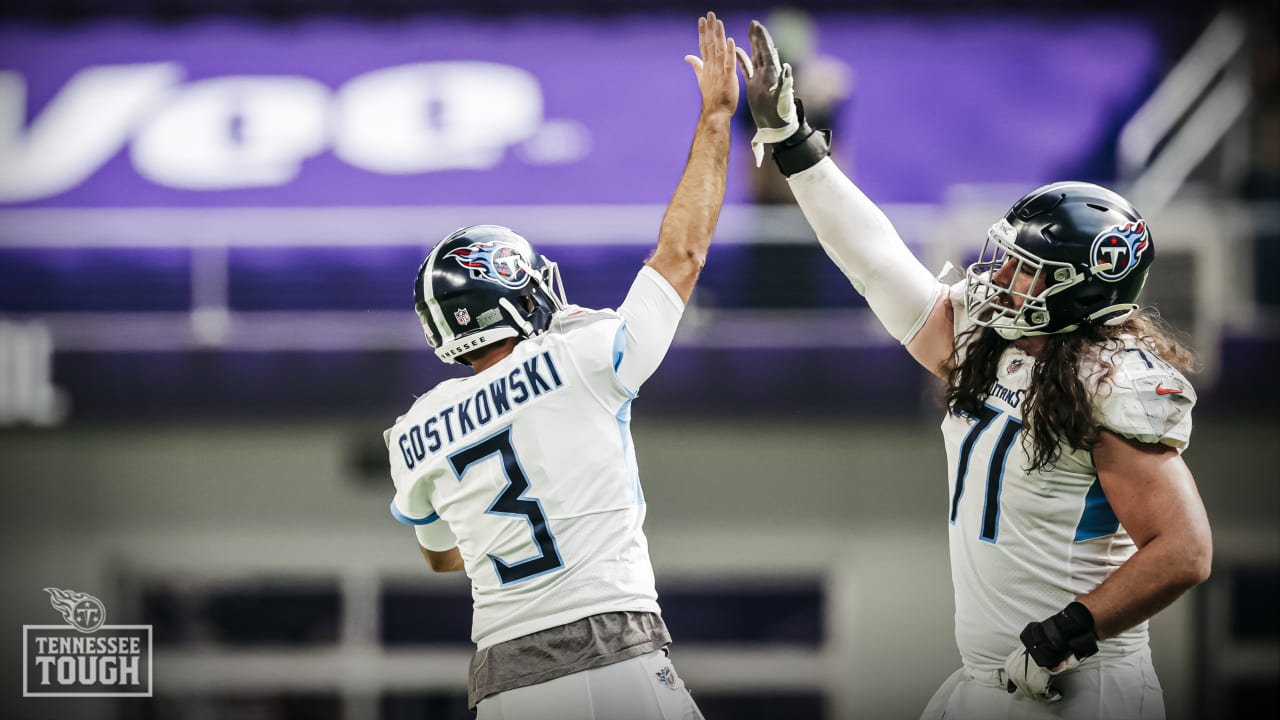 "He's just doing his job," Titans Coach Mike Vrabel said of Gostkowski, his former teammate in New England. "Stephen prepares and obviously we're very confident in him, and today we needed him to help the Titans win.
"Steve had a day today, we're appreciative of that, and we hung around just long enough to make the plays in the end."
In the opener at Denver, Gostkowski missed three field goals, and an extra point.
But after ditching the sock he'd been wearing on his right foot, he kicked the game-winning field goal from 25 yards out to lift the Titans to a 16-14 win. Gostkowski said he kicked without the sock during his offseason workouts, and remembered feeling comfortable, so he took it off.
Gostkowski kicked the game-winning field goal (from 49 yards out with 1:36 left) for the second week in a row last week in a win over the Jaguars. In doing so, he became the first kicker since Adam Vinatieri with New England to make a game-winning field goal in the final two minutes of regulation in each of his team's first two games of the season.
Then came Sunday, when Gostkowski kicked the 12th game-winning kick of his career.
"It's nice to be 3-0," Gostkowski said. "You play for one team a long time, and then you join a team with a week to go in training camp going into the season and you start of the way I did. I had my back up against the wall, and it brought up emotions and feelings like I never had before. And to keep my head down and grind and have some good results, it means a lot."
Gostkowski, for the record, plans to keep kicking without the sock.
"It's a little bit like baseball, you do something when you are in a slump, and you try something else and you get on a roll," Gostkowski said. "I think my experience playing multiple sports kind of helps you be able to move on. A sport like baseball, you give up a home run, you strike out, and you're embarrassed. You just have to turn the page and that's what I did.
"I am only three games in. I have a long way to go, and a lot of work to do. I'll enjoy this one tonight, and I'm excited to help the Titans get to 3-0."
https://www.tennesseetitans.com/news/titans-kicker-stephen-gostkowski-kicks-game-winner-for-third-week-in-a-row