The Panthers gave Greg Dortch the chance he'd been…
2 min read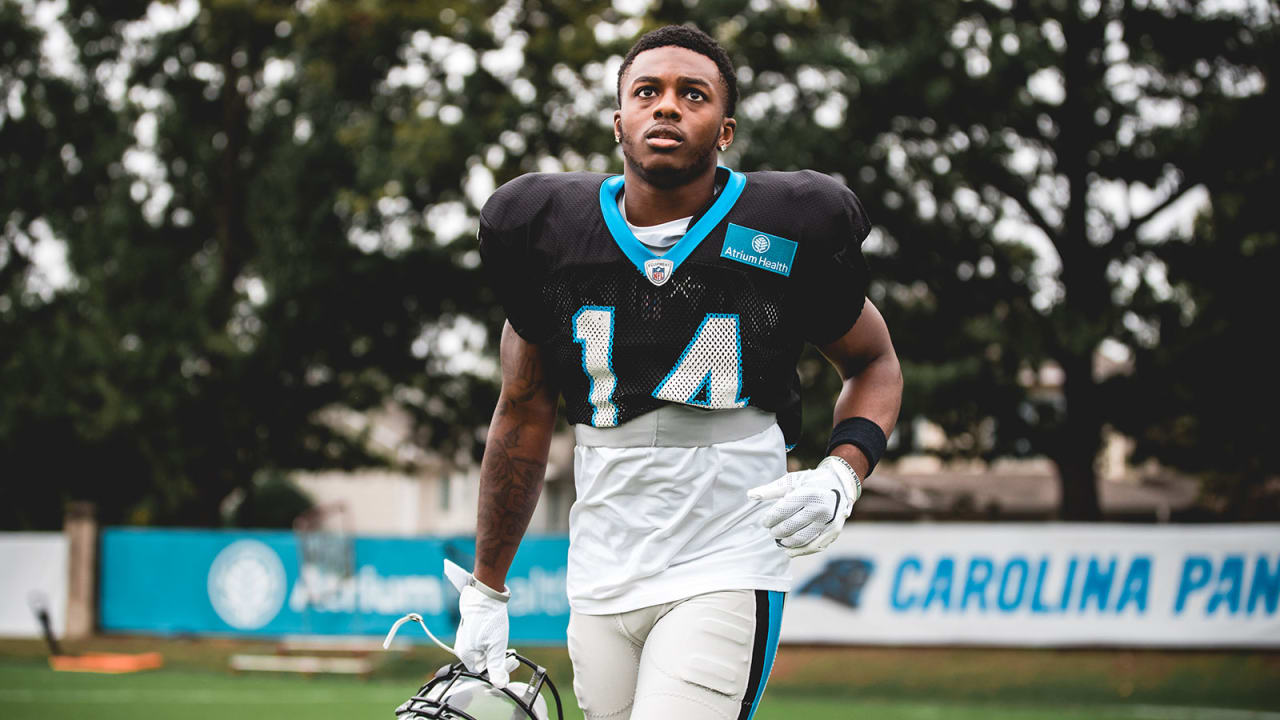 In an October 2017 game against Louisville, he punctured his small intestine, although he didn't know it at the time. He went on to score four touchdowns in that game before the adrenaline wore off and everyone realized something was very wrong.
Dortch had surgery that night and thankfully made a full recovery. But his season was over, and you wouldn't blame him for stepping away from the game after such a scary injury.
That thought didn't ever cross his mind.
"Never. Never. Life is all about getting knocked down and getting back up," Dortch said. "That injury – it could have taken my life. But, I don't know, it kind of pushed me more to prove everybody wrong. I did come back and I did better that next year than I did the year before."
Dortch, clearly fearless despite his small stature and injury history, posted 89 catches for 1,078 yards and eight touchdowns for the Demon Deacons in 2018. Then he decided to go pro after that redshirt sophomore season.
He joined the Jets as an undrafted free agent and impressed throughout training camp and the preseason. But New York couldn't find room for him on the 53-man roster, instead adding him to the practice squad.
"I felt like I was in the perfect position (to make the team)," Dortch said. "To be honest, I don't know what happened."
Dortch felt he deserved an opportunity to be on the field, and the Panthers proved to be the ones ready to give it to him.
Now he wants to get back to making plays.
"I just love getting the ball in my hands," Dortch said. "I love football. Every time I get the ball I'm trying to make a play."
https://www.panthers.com/news/the-panthers-gave-greg-dortch-the-chance-he-d-been-waiting-for