The big takeaways from the Panthers' 2019 training…
2 min read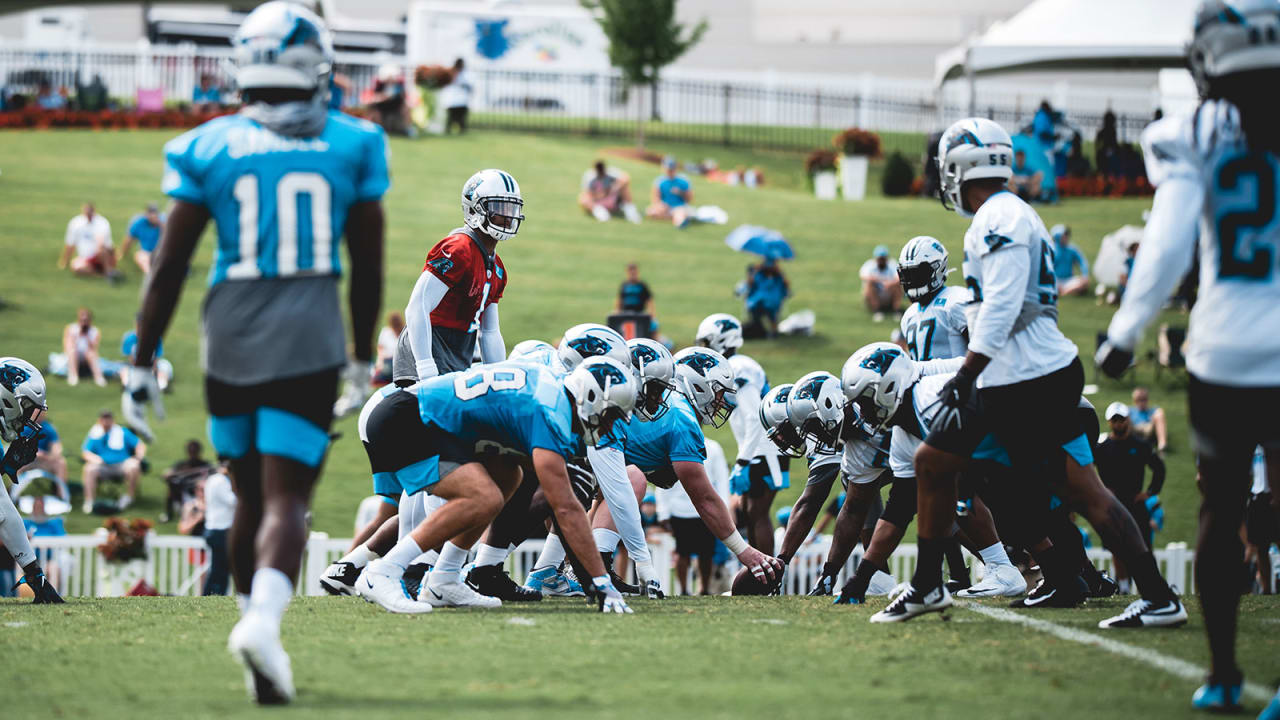 Cam Newton looks ready to roll
That's the major headline, obviously. His training camp performance was extremely encouraging. If Cam Newton is able to play without that shoulder causing any limitation, this team is built to contend. Bottom line.
So do Cam's young wide receivers
Curtis Samuel was the star of training camp. DJ Moore is better than he was a year ago. Those are two HUGE reasons to be excited about the 2019 Panthers. The veteran wideouts will have roles to play, but it's Curtis and DJ's time to shine, that much is obvious.
The starting O-line seems set
Daryl Williams at left tackle. Greg Van Roten at left guard. That's the way it's been throughout camp, and it doesn't look like that's changing before Week 1 against the Rams. Williams has hardly any game action at left tackle (he was at right tackle before Taylor Moton became entrenched there), but he's being given a chance to prove he can hold it down.
I will say this about rookie left tackle Greg Little, though: The Panthers are excited about what they've seen. Sure, he struggled early on, but they believe he's got what it takes. A little more time to develop ain't a bad thing for the second-round pick. And one more thing while we're talking O-line. Guard Dennis Daley, the sixth-round pick? Yeah, he's been one of the most pleasant surprises of camp. He'll provide depth at guard and tackle in 2019.
https://www.panthers.com/news/big-takeaways-from-panthers-2019-training-camp