Stats That Stood Out: Eagles at Vikings
2 min read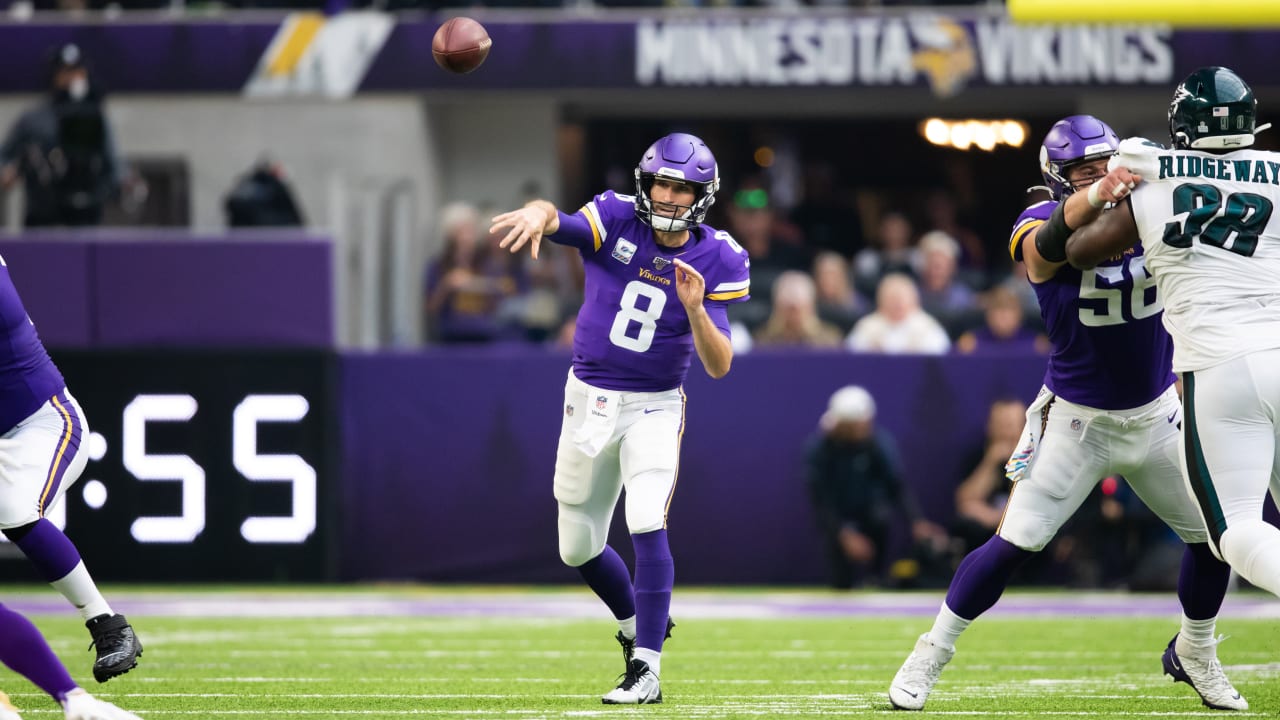 3. First four Vikings and final four Eagles possessions differ dramatically
Minnesota gained 226 net yards — and more importantly scored 24 points — on its first four possessions that included 25 plays.
The successful run included a tone-setting, 13-play drive that included both of the Vikings third-down conversions on the day. The first was a 20-yard pass to Thielen to pick up a third-and-13. The second was a 2-yard run by Cook on which the running back managed to reach the ball across the line-to-gain before he was tackled. The spot was initially marked short, but Head Coach Mike Zimmer successfully challenged, and the Vikings scored two plays later.
Philadelphia gained 98 net yards — and more importantly scored 0 points — on its final four possessions that included 17 plays.
The Vikings forced a punt after the sack by Kendricks and Alexander, who came in on a blitz. According to Next Gen Stats, Carson Wentz was sacked in 3.53 seconds, the 10th fastest time in Week 6.
Kendricks ended the Eagles next possession by forcing a fumble after a 22-yard completion. Anthony Barr collected the football and returned it 19 yards.
Alexander then halted Philadelphia's next drive on the first snap when he undercut a pass intended for tight end Dallas Goedert for an interception.
The final possession began at the Philadelphia 8 and involved four runs for 30 harmless yards before time expired.
https://www.vikings.com/news/stats-that-stood-out-eagles-at-vikings-week-6