Stafford Explains How Vikings 'Make Life Tough' on…
2 min read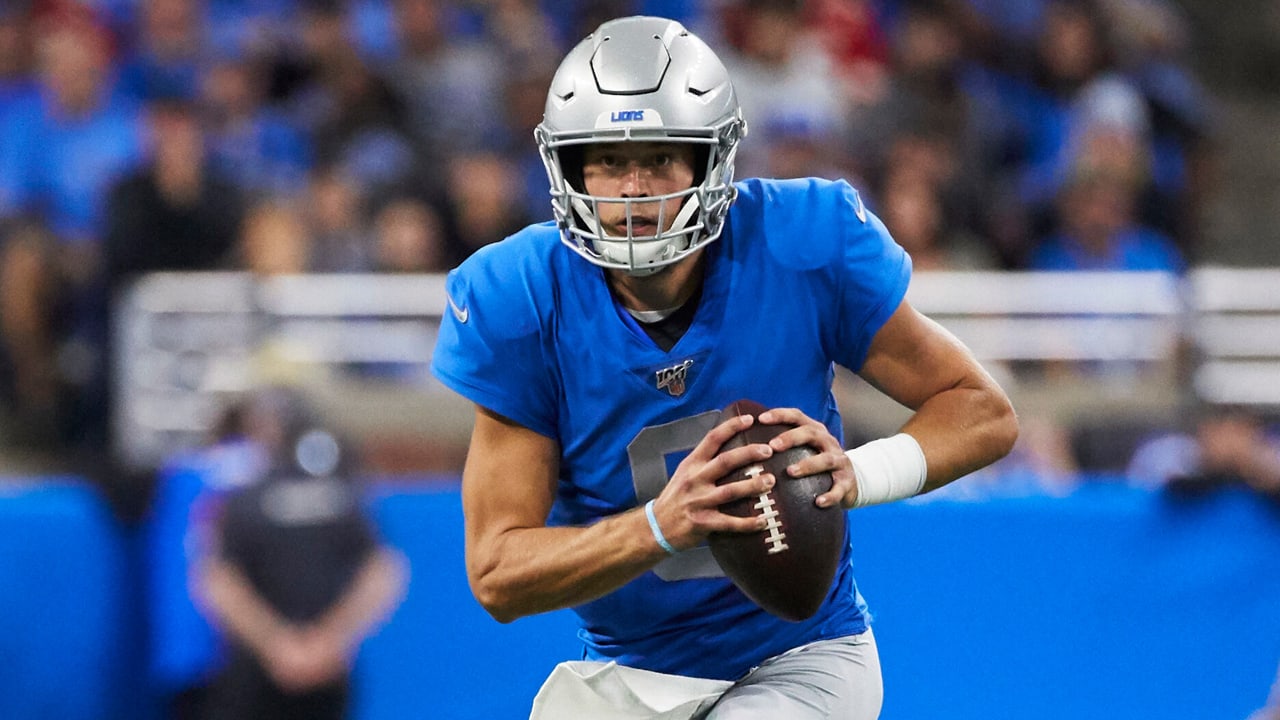 He called Minnesota's front seven "the major issue" on defense in addition to the specific schemes they run under Zimmer.
Asked specifically about safety Anthony Harris, Patricia said that his progression in the game pays off in multiple ways because it benefits fellow safety Harrison Smith.
"I think Harris has really allowed Harrison Smith to do some more things with the front and be able to be down in the box a little bit more, be aggressive. He's a really instinctual football player," Patricia said of Smith. "He's good in the deep part of the field, but when he gets down closer to the box, you can really see some of his run instincts, and I think they're doing a good job of, really, a lot of the guys, most of their pre-snap looks are like eight yards from the line of scrimmage – these guys are tight. They're down in there really, really tight, their run force is fast.
"They're on the ball extremely quick, and Harrison Smith is freed up a little bit with Anthony Harris being able to handle some of that stuff on the back end," he continued.
Lions quarterback Matthew Stafford is also well-acquainted with the Vikings defense.
The 2009 first-round draft pick (No. 1 overall) pointed out that Minnesota doesn't give up many big plays.
"Their front seven's really, really good in all phases – against the run, against the pass – and I think they're a top-10 defense in every category I can look at," Stafford said. "They do a good job against everybody. They make life tough on you; you've gotta go out there and execute the details and play physical."
Stafford has been sacked 63 times over his career by the Vikings, far more than any other opponent. He was sacked by Minnesota 12 times last season, including a Vikings single-game record 10 last November.
"Obviously they have a unique pressure system that's pretty good, but at the same time, if they just want to rush four, they're pretty good at that, too," he said. "They've got talent and scheme, which makes them difficult to [handle]."
https://www.vikings.com/news/lions-matthew-stafford-explains-how-vikings-make-life-tough-on-offenses