Some Vikings Relying on Mid-day Power Naps to Stay…
3 min read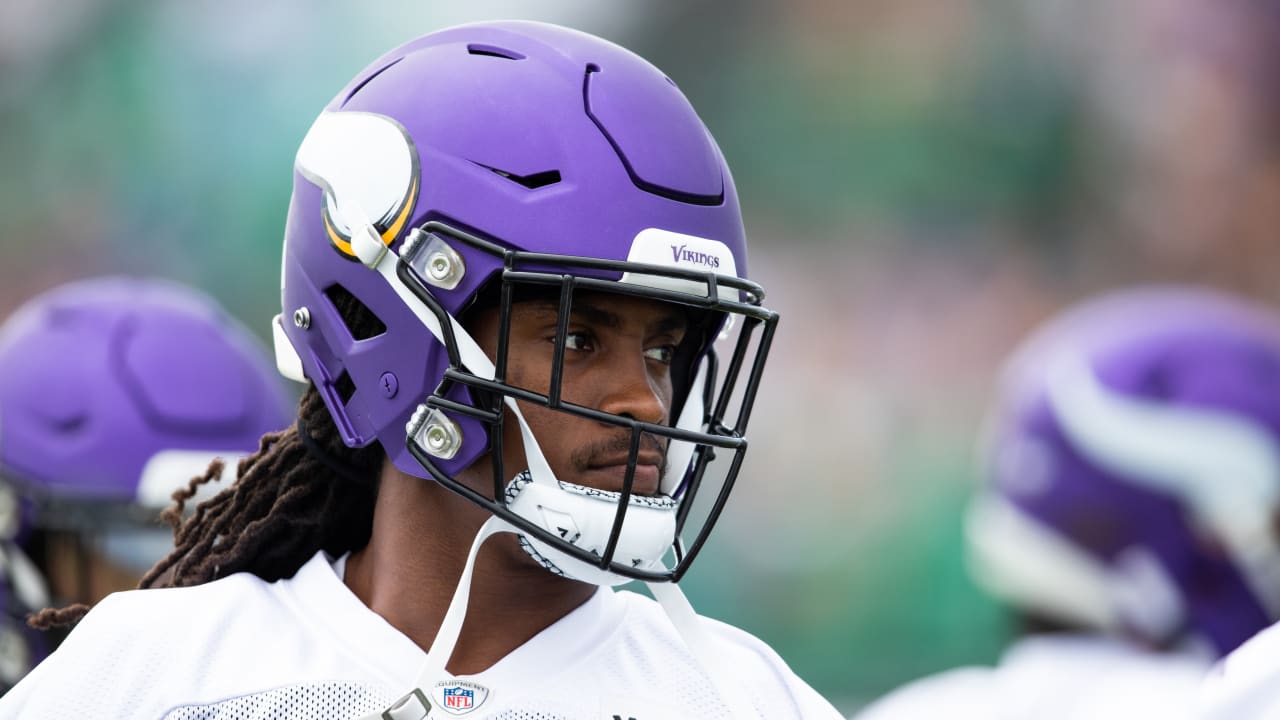 Tight end Tyler Conklin was in the group of non-nappers. But ironically enough, on the day he was approached after practice about his nap habits, he revealed he had taken his first nap earlier that afternoon.
"Right in front of my locker," Conklin quipped. "I usually don't nap because I don't want to be groggy right before practice.
"But I was a little tired, so I figured a power nap couldn't hurt," Conklin added. "I felt good though. I kind of felt groggy before practice, but I locked in."
Players said they need a way to stay fresh at the midway point of days that are mentally and physically exhausting. And some players said they've looked into science to back up their reasoning to get some sleep.
"I did see something about sleep, and they were saying top athletes like Usain Bolt and LeBron James and the sleep they usually tend to get," Harris said. "They talked about, besides their sleep at night, they tend to get naps during the day. They get over 10 hours of sleep.
"I guess it does something to your brain that helps with the muscle memory," Harris added. "I haven't done a lot of individual research on it, but the sharper you can keep your mind and give it little breaks, the more you'll be able to retain information."
Added Elflein: "I've seen some research that naps could help you with various parts of recovery and getting mentally prepared and staying mentally sharp."
In recent years, the Vikings had a wider window in the early afternoon to catch some sleep. But Vikings Head Coach Mike Zimmer tweaked the schedule this summer to get more done earlier in the day.
As a result, the competition can be fierce to get a good spot inside the facility.
"A lot of people skip meals. But I've got to keep my weight up, so I can't," Conklin said.
Players said a handful of couches in the locker room fill up fast, while others venture about the building.
Harris and Elflein both said they have their prime napping spots picked out.
"If you can get a spot on the couch, that's good because we cut the lights off in the locker room during this little window," Harris said. "You don't have to worry about lighting and can go to sleep faster.
"But I'd say the indoor [practice facility] is probably the best," Harris added. "It's going to be quiet, and there's not a lot of guys in there. They've got the fans going, so it's a little cooler."
Added Elflein: "Guys find their little places where they like to nap. My couch is always open every day so I go grab it. I'll throw a hoodie on over my face and just relax for a minute."
Players wanted to be clear, naps don't happen because they're trying to be lazy. In fact, it's the opposite, as they are trying to stay mentally sharp for a long as possible. It could be the difference between making the team or not.
But, the Vikings also have fun with the down time, too.
Catch a nap, and you also might find yourself on social media.
"We kind of joke around and guys take pictures of guys when they sleep. You put a little emoji face over them," Harris said. "I think Holton [Hill] got Dalvin [Cook] the other day … he took a picture of him and put the chef emoji over his face.
"The phrase that everybody uses is 'offline.' It's like a video game thing, where guys catch guys offline and napping," Harris added. "But whatever you've got to do to get you ready for the day and perform your best, that's what guys are going to do."
https://www.vikings.com/news/vikings-mid-day-power-naps-stay-sharp-at-camp