Scott Turner breaks down Will Grier's…
2 min read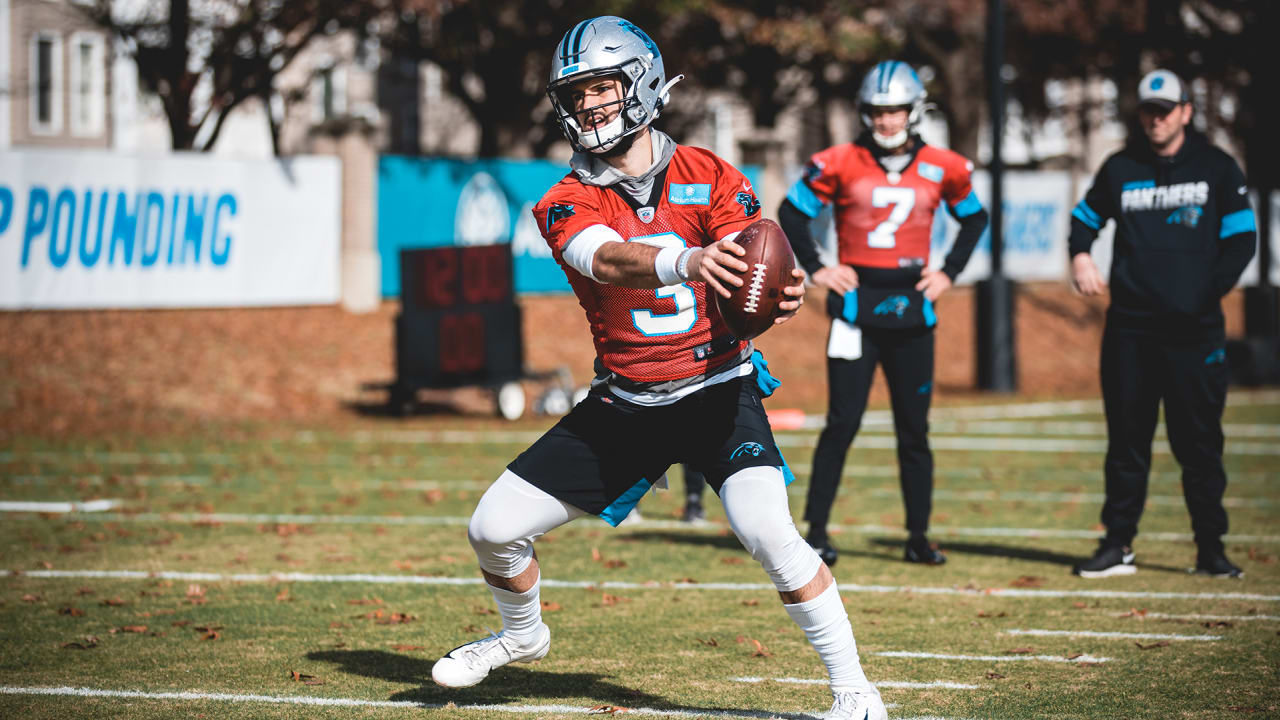 Last Sunday marked Turner's first time as the play-caller for the Panthers offense, and despite the 20-point loss, he said he felt good about how things went.
"Procedurally everything went smooth that way," Turner said. "There were some plays that we could have made probably early in the first half, and then in the second half we moved the ball pretty consistently, it was just the turnovers that really hurt us."
Two interceptions, a strip-sack and a fumbled kickoff return will slow down any offense, and when you're forced to play behind, it drastically changes the approach of an offensive coordinator.
"Late third quarter, we're down 20, at that point you have a limited number of possessions and you've got to try and play as fast as you can," Turner said. "You look at the numbers and say, 'I'd like to run the ball more,' but you know the situation you're in and I don't know how much you can really change."
While running back Christian McCaffrey may have only had 11 carries, Turner was able to get other players involved in the ground game, too. On the game's first possession, three different Panthers rushed the ball, as McCaffrey, running back Reggie Bonnafon and wide receiver Curtis Samuel all got carries.
"They're just some different plays we wanted to take a look at," Turner said. "With Curtis, he's an explosive player and as much as we can get him the ball, so just trying to find different ways to do that. We gave him three carries and he had 17 yards. Obviously, the first one that play didn't really work out the way we wanted too, but the other two worked pretty well. They're not all going to work, but different ways to get the ball in playmakers' hands."
https://www.panthers.com/news/scott-turner-breaks-down-will-grier-s-traditional-development-process