Ryan Succop Kicks, a Special Visitor, and a Titans…
1 min read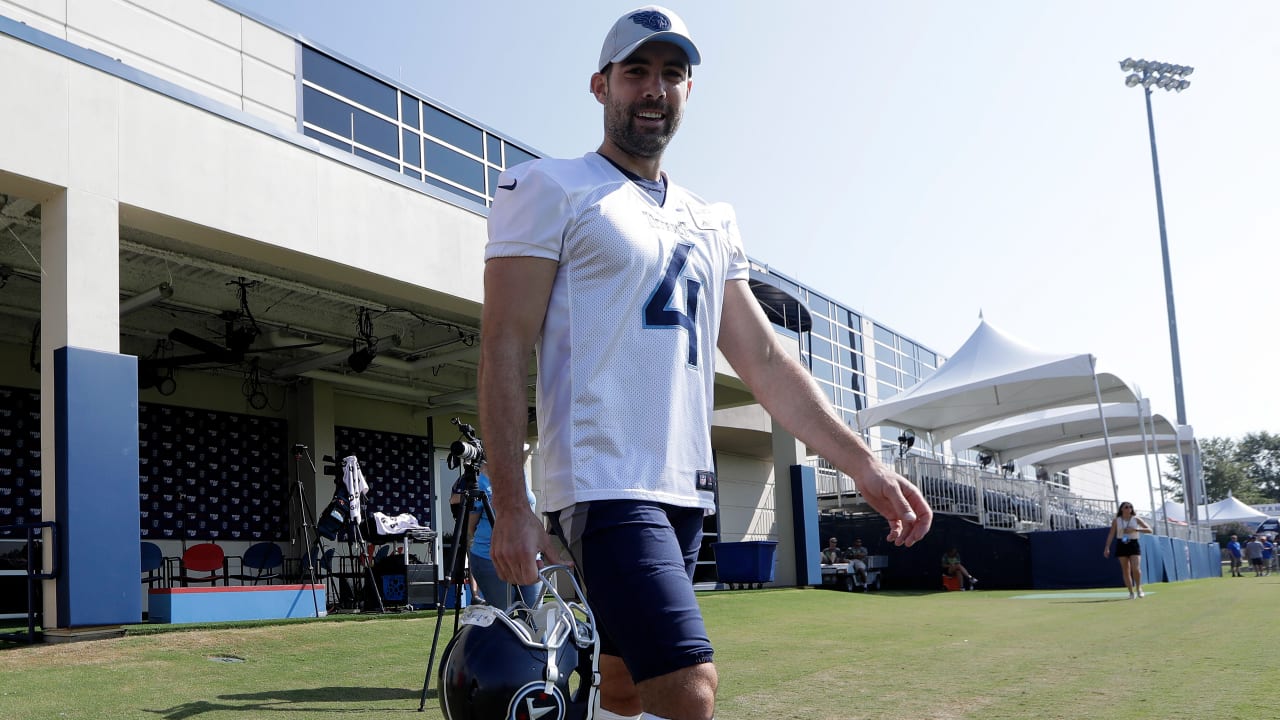 The Titans hosted Matthew Drumright from Special Olympics at practice on Wednesday, and he'll play a big role in Sunday's game vs. the Steelers – he'll call the first play.
Drumright, who is from Brentwood, gave two plays to Titans coach Mike Vrabel.
"He's a friend of ours from Special Olympics," Vrabel said of Drumright, "and he is going to be calling the first play this week. So if it works, it was (OC) Arthur Smith's or (DC) Dean Pees' call, and if it doesn't work, then we're going to blame Matthew – that's what we told him."
Drumright met with players after practice, including quarterbacks Marcus Mariota and Ryan Tannehill, and he also spent time with tight end Delanie Walker. Drumright told Walker he's his favorite NFL tight end.
"It was fun to have Mattew here today, meeting with the coaches and watching tape," Vrabel said. "I think he has picked out two good plays and hopefully we can execute them."
https://www.titansonline.com/news/wednesday-s-titans-quick-hits-ryan-succop-kicks-a-special-visitor-and-an-injury-