Robinson expects to have 'big year'
2 min read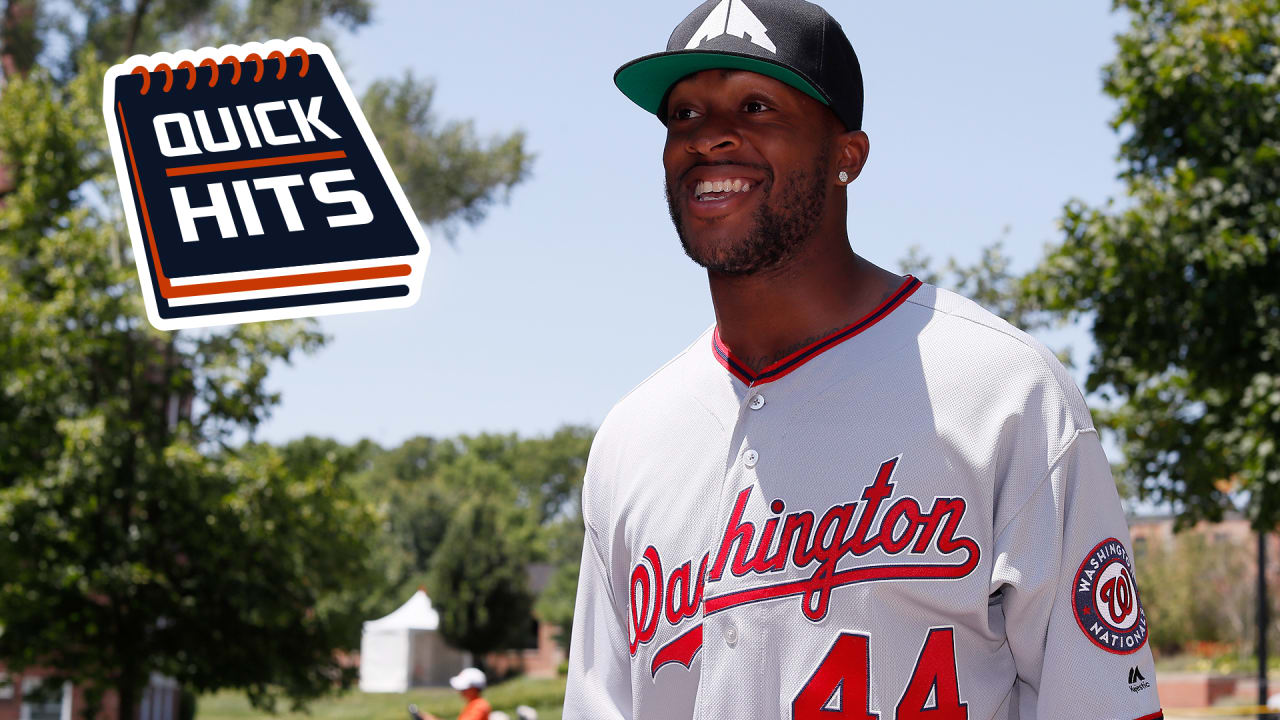 Jersey boys: Robinson arrived at training camp wearing a Washington Nationals road jersey with "Obama" on the back that the Bears receiver said he received as a gift from a friend.
Running back Tarik Cohen showed up in a navy Walter Payton No. 34 Bears jersey. Thursday would have been Payton's 65th birthday. The legendary Hall of Famer, who was born on July 25, 1954, died of bile duct cancer on Nov. 1, 1999 at the age of 45.
Cohen, who turns 24 on Friday, discovered that Payton was born on July 25 when then-teammate Joshua Bellamy wore a No. 34 jersey during a previous training camp.
"His birthday is a day before mine, so I feel like we coincide with each other," Cohen said. "Both of us went to a HBCU, so I want to show him love on this day."
Team guy: Pro Bowl defensive tackle Akiem Hicks is excited about working with new defensive coordinator Chuck Pagano, who was hired in January after Vic Fangio left the Bears after four seasons to become Broncos head coach.
"If there was anybody that was going to replace Vic, it was Chuck," Hicks said. "He's a great team guy. He's a great players coach. He is a great communicator. When you come into a situation like ours where we've already had a top defense, you have to come in and approach it like he has. I think he's done a great job and I can't wait to put it out there on tape."
When Hicks was asked about his relationship with Pagano, he provided an interesting analogy.
"It's like dating, man," Hicks said. "You can't just rush in, you know? You've got to let it grow, you've got to let it mature. One day we're probably going to have a beautiful relationship and we're getting to that point. So I think at this point we're just learning [about] each other. We have a great deal of respect for everybody on that unit, right? We'll see where it goes."
Harris healthy: The Bears on Thursday activated undrafted rookie defensive lineman Jonathan Harris off the physically-unable-to-perform list. Harris had been dealing with a minor hamstring injury.
The Bears will conduct their first training camp practice at 3 p.m. Friday. It's closed to the public. The first workout that's open to fans begins at 8:15 a.m. Saturday.
https://www.chicagobears.com/news/quick-hits-robinson-expects-to-have-big-year