Resourceful Run Game Helps Vikings Against Eagles
2 min read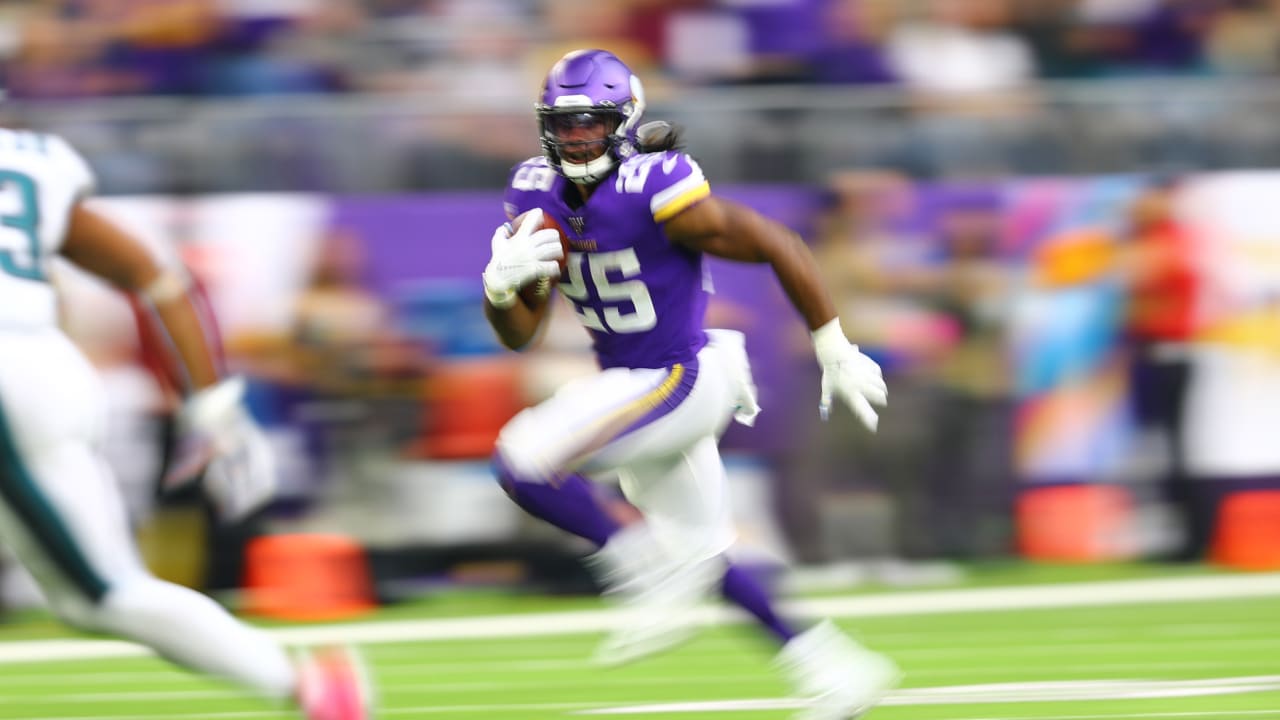 Vikings Head Coach Mike Zimmer during his postgame press conference complimented "some good runs" by Minnesota.
"You know, there were a couple negatives, but most of the time we had positive yardage on the runs," Zimmer said. "When you do that, it starts to tighten things up where you can get some balls over the top."
Vikings quarterback Kirk Cousins was able to air it out against an Eagles defense that focused heavily on stopping the run, racking up 333 yards and four touchdowns – including three by Stefon Diggs – through the air.
Cook personally takes pride in the passing game numbers.
"You've gotta defend everything. You can't just sit down and load the box and pin your ears back and stop the run," he said. "We've got guys that can light this thing up, and you saw that today. Once we give them opportunities and let Kirk just do what he does – we only allowed one sack today. When we give him opportunities to do what he does, he's going to be Kirk.
"We knew Malcolm Jenkins, (Rodney McLeod), all those guys were going to be lingering in the box trying to make plays," Cook later added. "Once you get that extra guy in the box, like I said, if Kirk gets out there, he's going to make a good decision."
https://www.vikings.com/news/resourceful-run-game-helps-vikings-against-eagles