Redskins Writer Answers 5 Questions About…
2 min read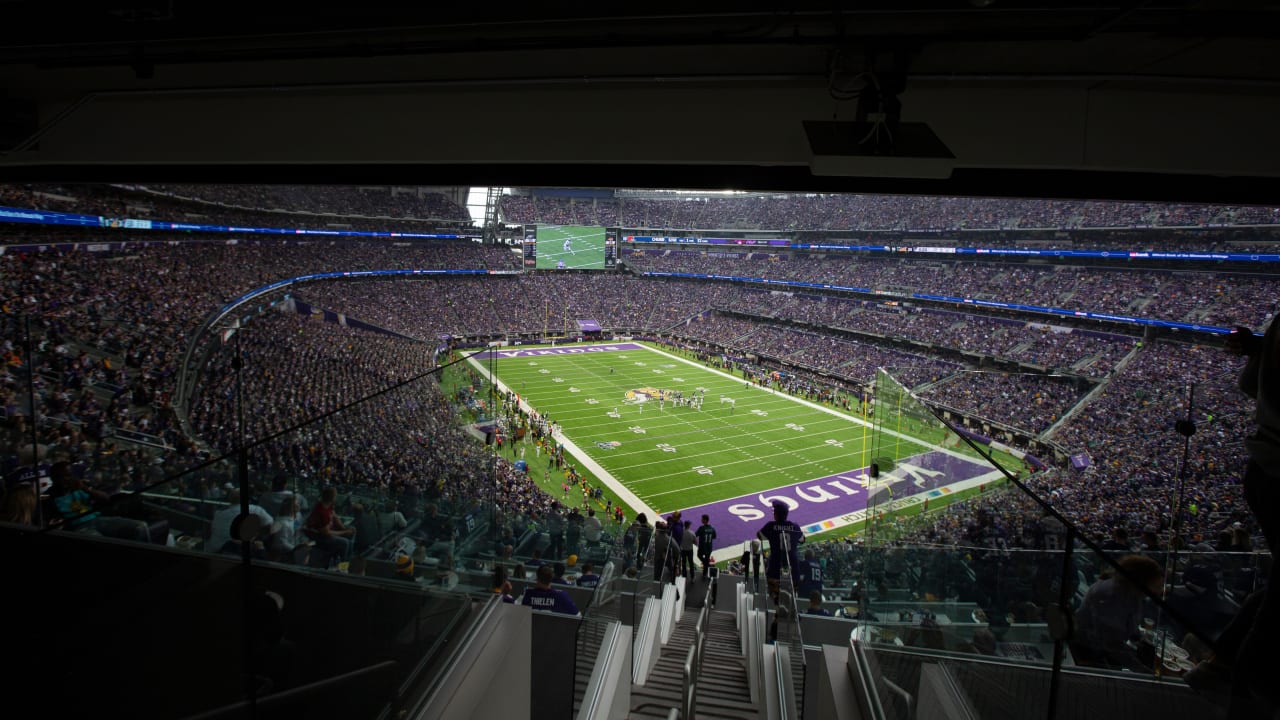 The Vikings will know some familiar faces on the opposing sideline Sunday, most notably Case Keenum and Adrian Peterson. How are those players adapting to the change?
KS: Both Keenum and Peterson have adapted well since joining the Redskins. Keenum emerged as the starting quarterback after a three-man competition during training camp, and he's started six of the team's seven games this season. He's completed about 66 percent of his passes for 1,213 yards and nine touchdowns compared to four interceptions. As for Peterson, he put together a historic 2018 campaign by becoming the oldest 1,000-yard rusher in nearly three decades. And while he got off to a very quiet start this year, he's run the ball 43 times for 199 yards over the past two weeks.
As the season approaches its midpoint, which young players on Washington's roster have caught your eye?
KS: There have been several young contributors, but no one has been more productive than wide receiver Terry McLaurin. The third-round rookie out of Ohio State leads the Redskins with 419 receiving yards and ranks second on the team with 24 receptions. His five receiving touchdowns are tied for [third] in the NFL and tops among all rookie pass-catchers. Using his blazing speed and precise route-running, McLaurin has been able to gain separation against whoever he's matched up against. If the Redskins take shots down field Thursday night, they'll most likely be looking for McLaurin.
Defensively, the Redskins have two rookie starters: first-round edge defender Montez Sweat and fifth-round middle linebacker Cole Holcomb. Sweat has lived up to billing opposite perennial Pro Bowler Ryan Kerrigan, recording 26 tackles (three for loss) and 1.5 sacks. Holcomb, however, has been a pleasant surprise. The former walk-on out of North Carolina is currently second on the team behind Landon Collins in total tackles (41), solo tackles (31) and tackles for loss (3). He's also forced a fumble.
One other youthful standout has been third-year defensive lineman and captain Jonathan Allen, who has a team-high three sacks.
On a personal note, which Vikings player — offense or defense — are you looking forward to seeing Thursday night?
KS: Heading into the week, I was most looking forward to seeing wide receiver Adam Thielen. I've just been so fascinated by his journey and how he went from interviewing for a job to sell dental equipment to becoming one of the NFL's most-productive receivers. It would have been exciting to see him play up close.
But since Thielen will not play Thursday night, I'll choose running back Dalvin Cook. Unsurprisingly, Cook has garnered widespread praise around Redskins Park this week for his dynamic playmaking abilities. I'm eager to see that skillset with my own eyes.
https://www.vikings.com/news/opposing-viewpoint-vikings-redskins-writer-answers-5-questions