Preseason Opportunity 'Means Everything' To Jacoby…
2 min read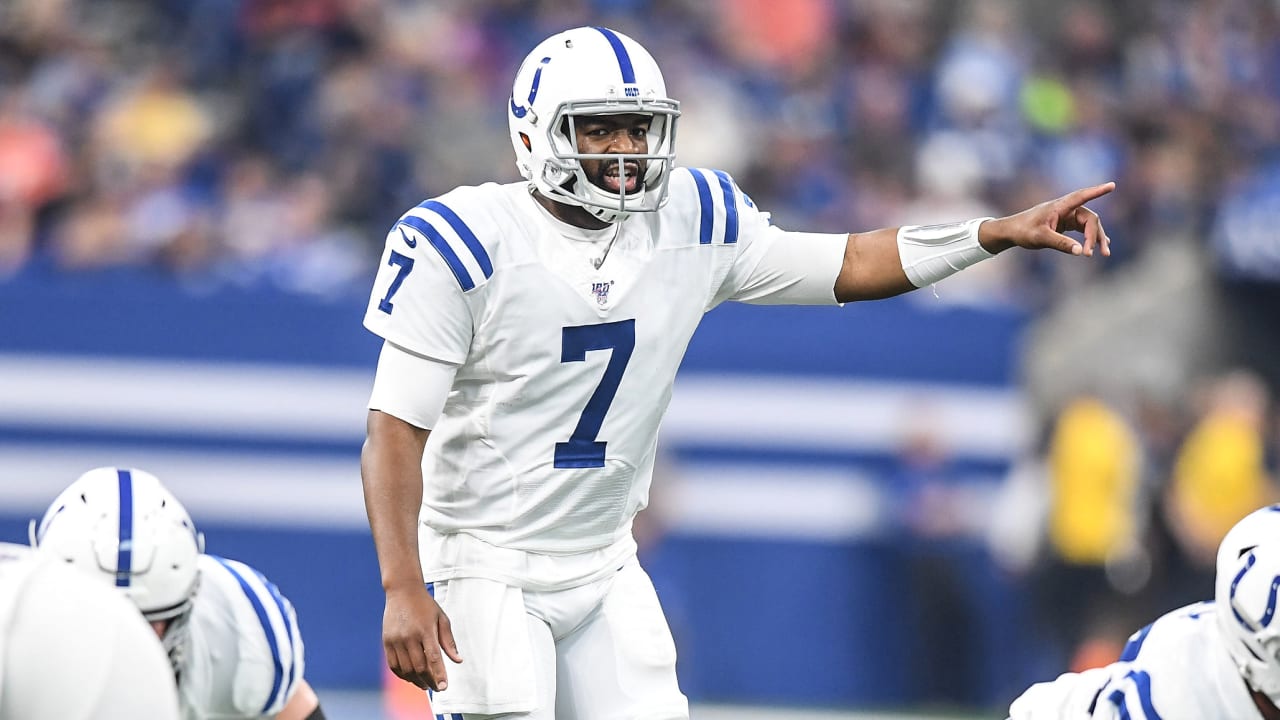 INDIANAPOLIS — If anybody knows what Jacoby Brissett is going through, it's Frank Reich.
From 1986 through 1994, Reich served as the backup quarterback for the Buffalo Bills, who featured one of the best signal callers in the league in Jim Kelly.
So, sure, Reich was a competitor and wanted an opportunity to start in the NFL. But he also realized just how important his role was for the Bills, who needed him to be ready to go in a moment's notice — and he often was.
Reich started eight regular season games in relief of Kelly over that eight-year span, and also engineered the greatest comeback in NFL history, a 32-point come-from-behind victory over the Houston Oilers in their epic 1992 Wild Card Round playoff matchup. Reich also led the Bills to victory the following week in the Divisional Round against the Pittsburgh Steelers, and with Kelly back Buffalo would advance all the way to Super Bowl XXVII three weeks later.
Brissett finds himself in a similar situation. Of course he wants an opportunity to be a starting quarterback, but he also knows just how important he is as the backup to one of the league's best QBs in Andrew Luck.
And right now, as Luck continues to work his way back from an ankle injury, Brissett is not taking these starting reps in practices and preseason games lightly.
"It means everything," Brissett said on Saturday. "I tell Frank that every day. I tell Andrew that every day. I try to take full advantage of these reps. Every day is like a game to me. Then we go out there and do in the game some of the things we've been working on. It just helps you gain that confidence moving forward."
Brissett showed off some of that work Saturday in the Colts' second preseason game against the Cleveland Browns. He completed an efficient 8-of-10 passes for 100 yards, and his final pass of the day was a perfectly-placed 12-yard touchdown toss to tight end Eric Ebron.
https://www.colts.com/news/jacoby-brissett-preseason-opportunity