Pierre Desir Active, Malik Hooker Inactive Against…
2 min read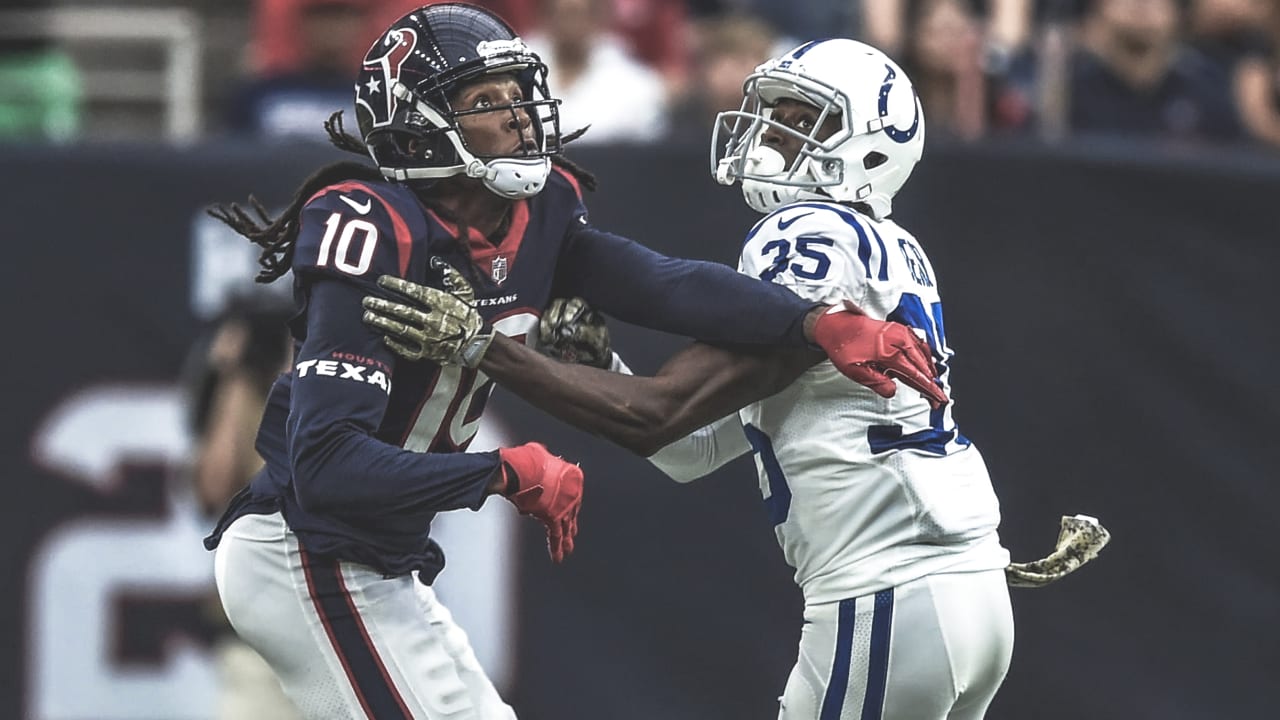 The depth in the back end will be key once again for the Colts, who were able to get the job done — and then some — in Week 5 against reigning NFL MVP Patrick Mahomes and the Chiefs, limiting them to 13 points, snapping Kansas City's NFL-record streak of 22 straight regular-season games scoring at least 26 points.
The Indy defense will need to do the same today against Deshaun Watson and the Texans (4-2). Watson, who has been an MVP candidate through six weeks, completing 140-of-201 passes (69.7 percent) for 1,644 yards with 12 touchdowns to three interceptions; he's also a major threat running the ball, and leads all NFL quarterbacks with five rushing touchdowns.
But the Colts (3-2) will also have to account for Watson's offensive weapons, as the Texans feature one of the best wide receivers in the league in DeAndre Hopkins, while their No. 2 wide receiver, Will Fuller V, is healthy and making plays, and guys like KeKe Coutee and Kenny Stills have elite speed down the field.
Houston also features a rushing attack that ranks sixth in the NFL with five yards per attempt; Carlos Hyde leads the way with 99 rushing attempts for 426 yards and three touchdowns, followed by Duke Johnson's 37 rushing attempts for 239 yards. Watson also has 32 rushing attempts for 164 yards and those aforementioned five rushing scores.
Of the other active Colts players today: Houston initially appeared on the injury report Thursday with a calf injury, and he did not practice the final two days of the week. Nelson, meanwhile, first appeared on the injury report Friday, when he did not participate with a hip issue.
https://www.colts.com/news/pierre-desir-malik-hooker-quenton-nelson-active-inactive-texans