Patrick Peterson's Presence Lifts Cardinals'…
2 min read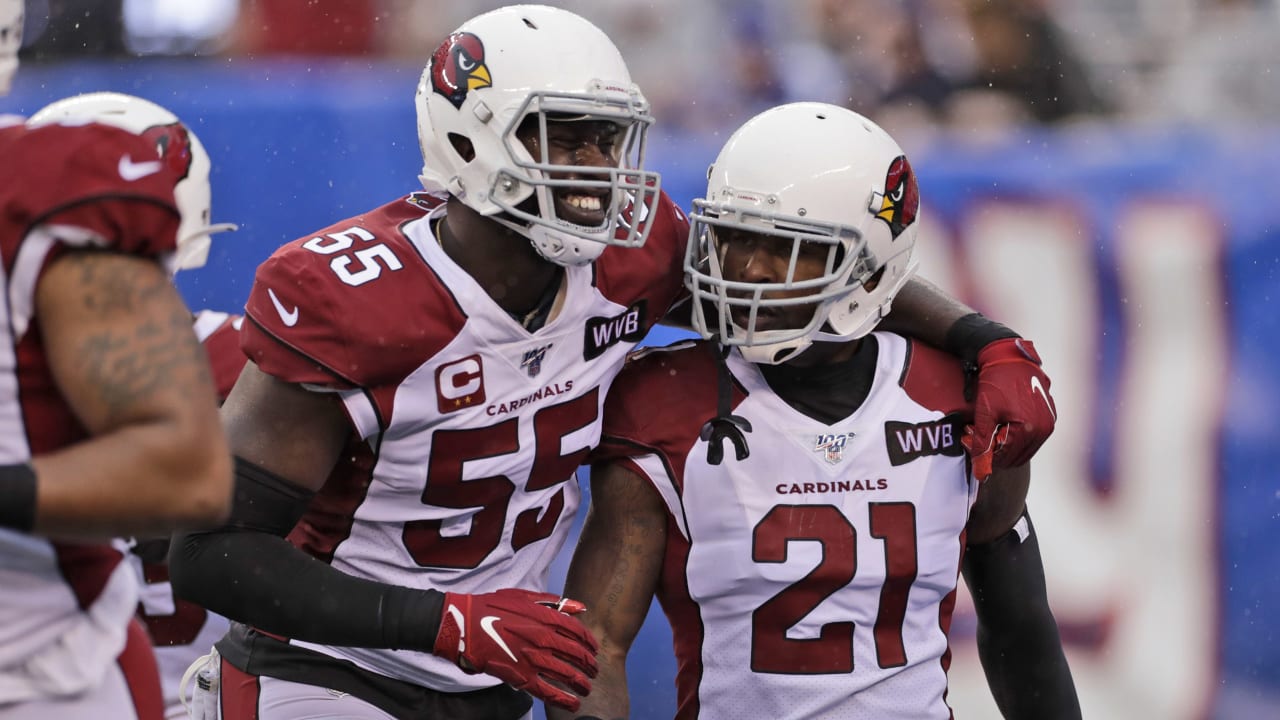 EAST RUTHERFORD, N.J. – Patrick Peterson is never shy to toot his own horn, and he blared it postgame Sunday after the Cardinals' best defensive performance of the season coincided with his return to the lineup.
"The P2 effect set in," Peterson said with a chuckle.
The Cardinals' star cornerback was suspended for the first six games of the year but made a large impact throughout the 27-21 win over the Giants. He had a team-high seven solo tackles, added a late sack and forced fumble to help ice the game and played the type of sticky coverage that makes life easier on the other 10 defenders on the field.
Peterson took the credit for the Cardinals getting an interception on the first series of the game even though he wasn't involved, and coach Kliff Kingsbury agreed that his availability was a huge boost.
"It helps to have one of the best corners to ever play the game back," Kingsbury said. "We survived a little bit through the first part of the season without having that guy. You could see the difference he made on the field today."
Peterson said the cornerback blitz was in the game plan all week. It is something that can be risky because it takes the team's best cover corner out of the secondary, but Peterson liked that defensive coordinator Vance Joseph used him advantageously.
"I wouldn't say this game plan was tailored for me, but Vance and the defensive coaching staff did a great job of putting me in position to help this team and help make plays like that down the stretch," Peterson said. "Fourth quarter you have to make big plays, and big-time players make big-time plays in those type of moments."
https://www.azcardinals.com/news/patrick-peterson-s-presence-lifts-cardinals-defense