Panthers show they can win without Christian…
2 min read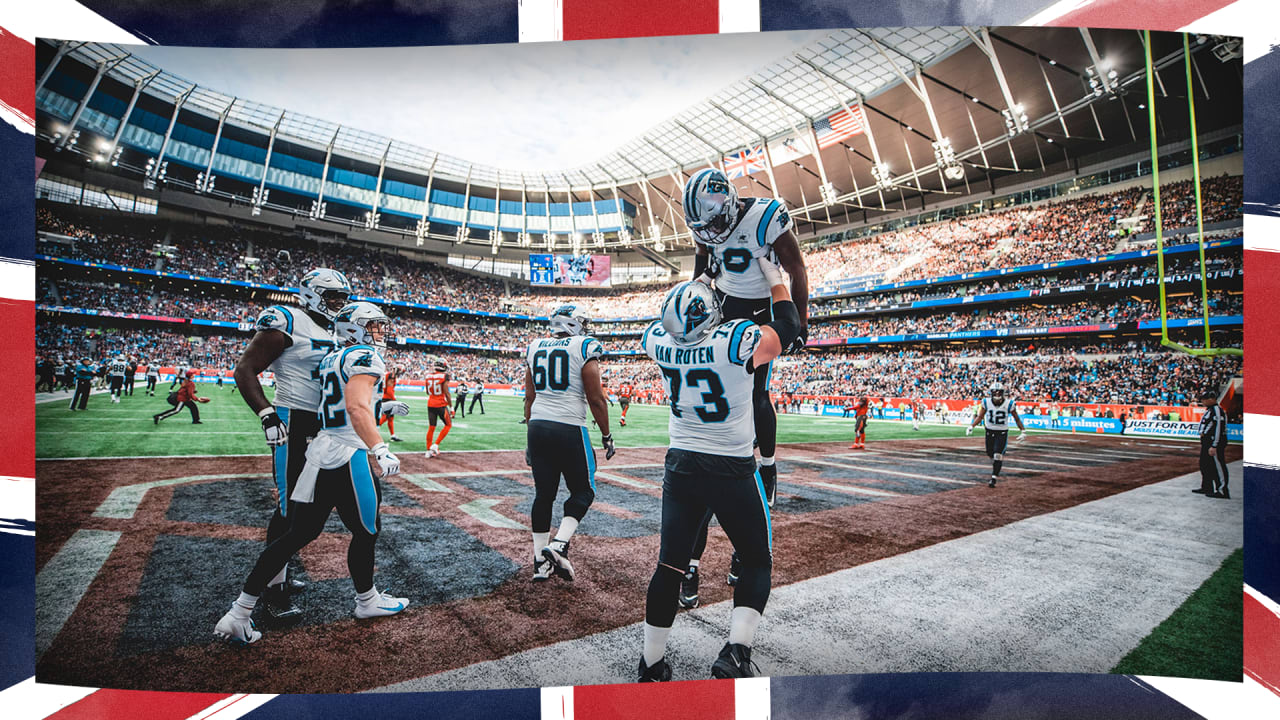 Samuel finished with four catches for 70 yards, wide receiver DJ Moore finished with seven catches for 73 yards and Olsen added four catches for 52 yards at tight end.
"It just shows how many playmakers we have on this team. And at any given moment, somebody can make a big play," Moore said.
And that was hugely important on a day when the Buccaneers didn't allow Carolina to rely on the run game.
"We had a lot of guys contribute," Olsen said. "Today, a lot of guys took turns making plays. Our run game was tough sledding. It was like hitting your head against a wall."
"They have a tough run defense," Allen added. "You saw it. We tried to run the ball. That's a tough defense, man. We took to the pass today and made plays when they needed to be made."
It was on Allen and the passing game to consistently move the ball against the Bucs, and the backup whose now won all four starts this season came through.
Allen completed 20-of-32 passes for 227 yards and two touchdowns with no interceptions. He finished with a passer rating of 104.6.
And remember that 1-yard touchdown run by McCaffrey in the opening quarter? That capped a 99-yard drive in which Allen hit all five pass attempts for 68 yards.
"He's done what he's paid to do," Olsen said of his quarterback. "Move the offense, be efficient, make the plays that are available.
"First and foremost, to be honest with ourselves, our defense was huge. Seven sacks and six turnovers put us in a lot of good positions offensively."
Let's repeat those numbers. Seven sacks, and actually, seven takeaways, too (five interceptions, one strip-sack and one fumbled punt recovery). The Panthers started five possessions inside Tampa Bay territory thanks to all that.
"Kyle is building confidence and we all have confidence in him. We want to make it easier for him by playing great ball as well," safety Tre Boston said. "I know we had a few turnovers on their side of the 50. We want to help those guys as much as we can."
With a defense making that many plays and a quarterback confidently spreading the ball, the Panthers didn't need another 200 scrimmage yards from Christian McCaffrey.
The Bucs made somebody other than McCaffrey beat them, and they were the ones who got beat.
"Christian wasn't going to beat them, that's fine," head coach Ron Rivera said. "The other guys around him were able to make plays."
https://www.panthers.com/news/panthers-show-they-can-win-without-christian-mccaffrey-carrying-the-playmaking-l