Pagano lauds Nagy for culture he's created
2 min read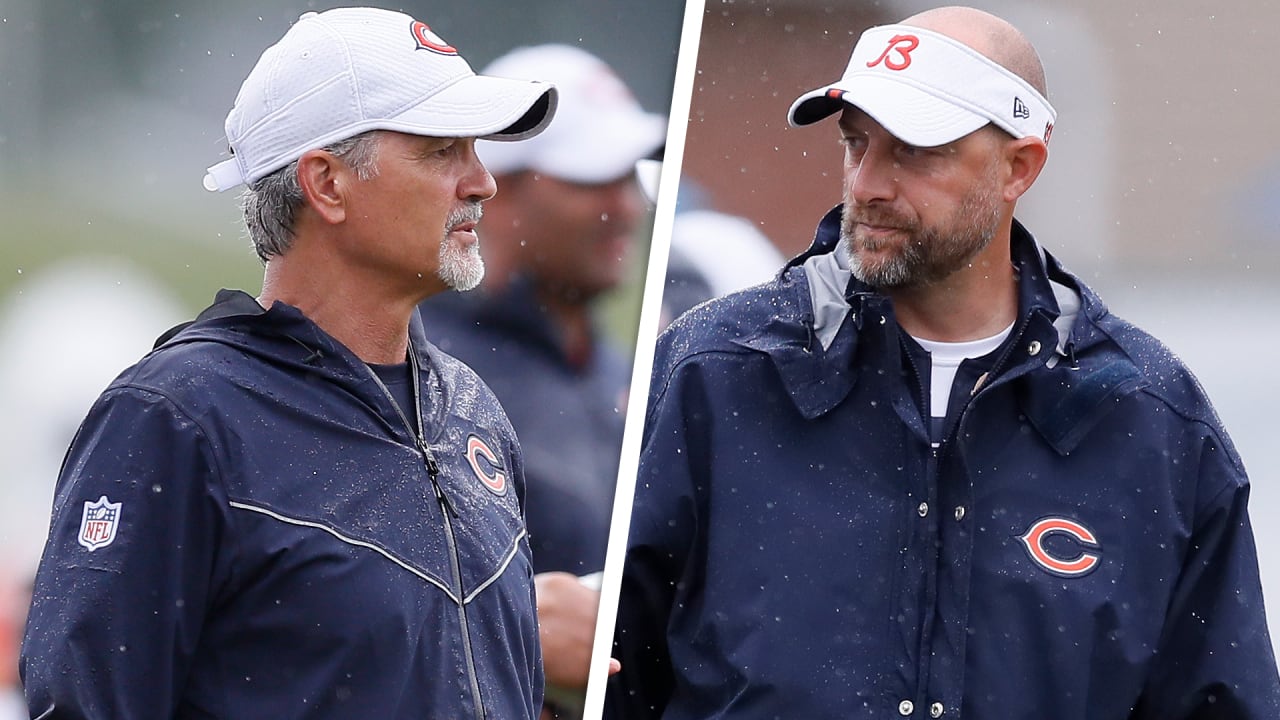 Entering Year 2 under Nagy, Pagano is confident that the head coach will help the Bears build on last season's success and not allow complacency to seep into the locker room.
"He's got a vision for this football team, and he understands it's a lot harder to handle success than failure," Pagano said. "He's not going to let this team get complacent and he's going to keep his thumb on these guys and he's going to push them. He does a great job of that. He pushes us as coaches and he pushes these players and he's not going to let them relax."
A total of 24 NFL teams compiled a 12-4 record from 2008-17. Of those, only two increased their win total the following year: The Colts in 2009 and the Patriots in 2016 both went 14-2. Six of the 24 clubs finished with an identical 12-4 mark the next year. Of the 24 teams, 14 had winning records the following year, two went 8-8 and six dropped below .500.
"We know how hard it is to get to the playoffs," Pagano said. "We know how hard it is to win 12 games. Now you want to have an opportunity to go do that and maybe win just one more game? The statistics are alarming. To go from 12 wins to 13? In the last 10 years there's only been about seven percent of the teams that have done that.
"He's done a great job of pounding that message home: Chasing great, sweeping the sheds, doing the little things better than everybody else. He's done a phenomenal job."
Pagano is thrilled to be working for Nagy for another reason. After spending 33 years as a football coach at the collegiate and pro levels, Pagano took a one-year hiatus in 2018. To say he's glad to be back would be a major understatement.
"It's what I do," Pagano said. "It's what I love to do; 33 years and then you don't have it, you don't have a team? My family, my wife, my kids don't have anybody to root for? Now we've got a team again; I'm back coaching. And it's as good a situation as I could have ever come into. I'm truly blessed to be here."
https://www.chicagobears.com/news/pagano-lauds-nagy-for-culture-he-s-created