National Pundits Credit Beebe & Vikings Resiliency
2 min read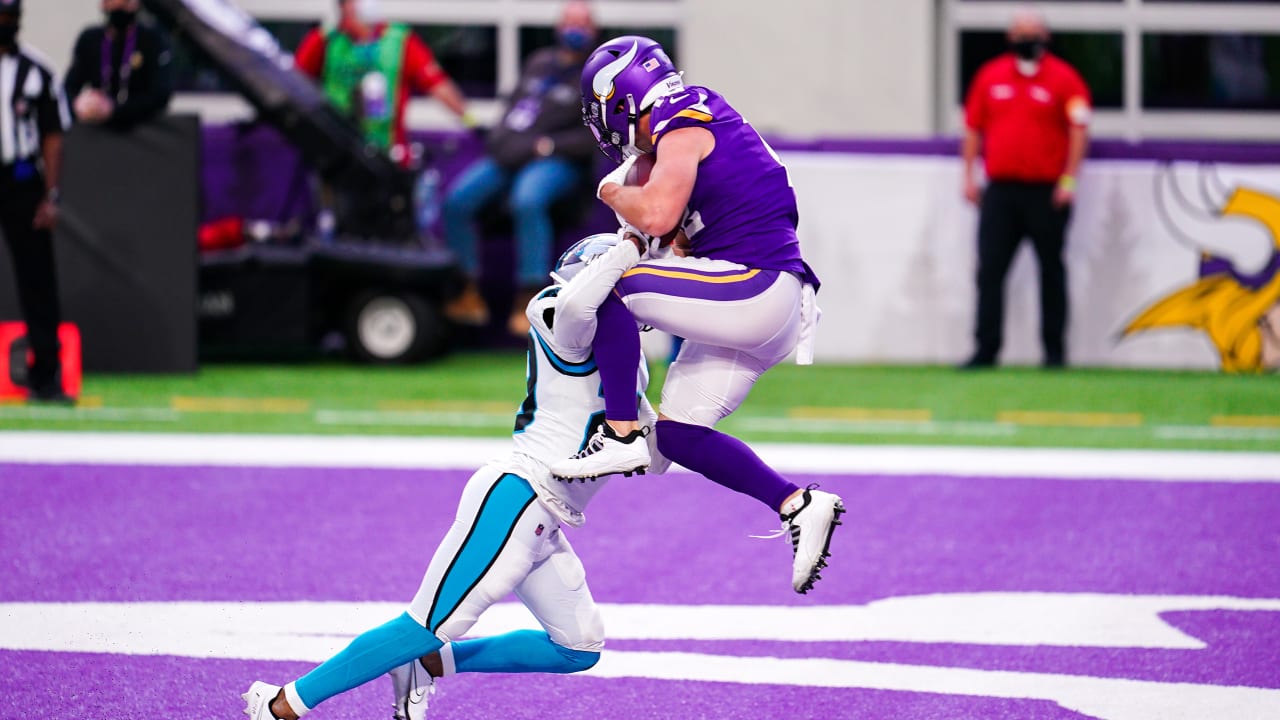 seven catches for 70 yards and a pair of scores.
Don't give that Offensive Rookie of the Year award to Justin Herbert just yet, because there's another Justin who might be more deserving by the end of the season. The Vikings were able to overcome an 11-point deficit in the second half thanks in large part to Justin Jefferson, who caught seven passes for 70 yards and two touchdowns.
The second score came late in the fourth quarter and gave Minnesota a chance to win. Although the offense tried to give this game away by handing the Panthers two touchdowns, Minnesota's special teams and defense helped the Vikings overcome those mistakes. The Vikings blocked a field goal and the Minnesota defense only allowed one touchdown.
Kirk Cousins also played a big role in the rally, as he threw for 307 yards with three scores and no interceptions.
He had a passer rating of 115.7, and was nominated for the FedEx Air NFL Player of the Week along with Chiefs quarterback Patrick Mahomes and Texans quarterback Deshaun Watson.
Fans can vote here for Cousins to win the weekly award.
The Vikings currently sit in eighth place in the NFC Wild Card race, one game behind the 6-5 Cardinals.
Minnesota hosts 1-10 Jacksonville in Week 13, while Arizona hosts the 7-4 Los Angeles Rams.
https://www.vikings.com/news/panthers-chad-beebe-vikings-resiliency