McCoy & Short: The new dynamic duo
2 min read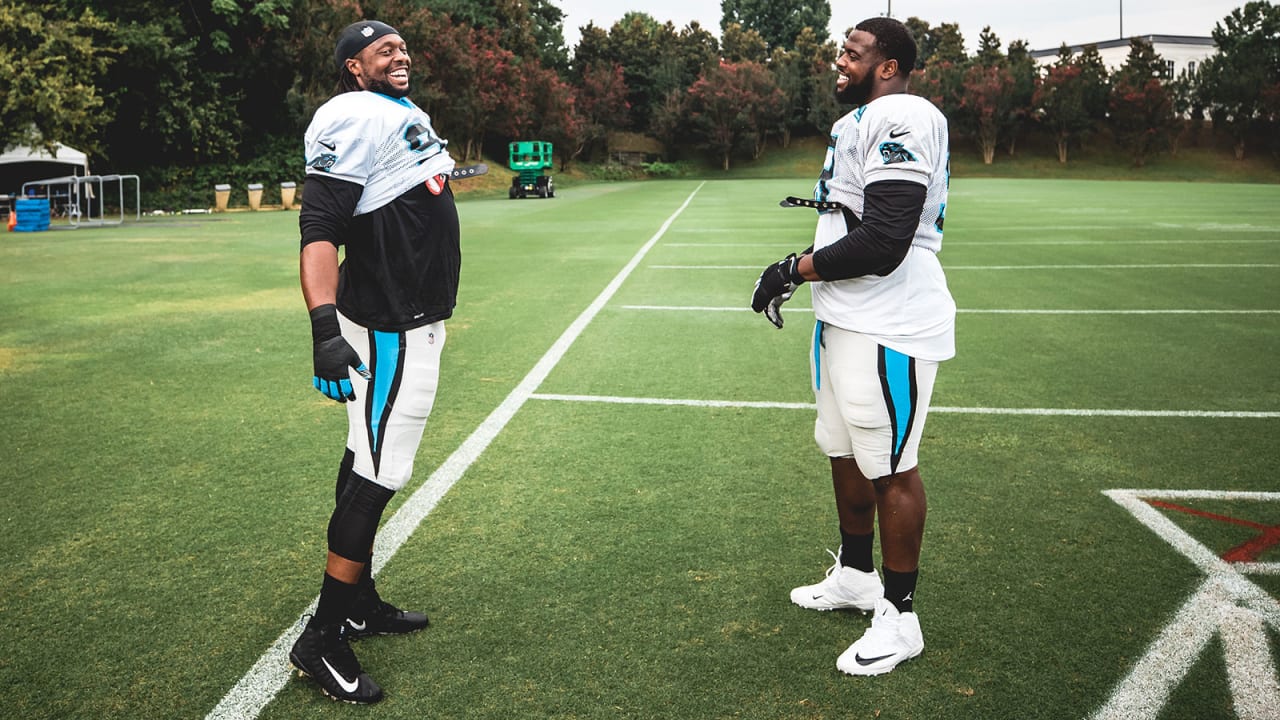 Being the new guy can be lonely, even for a popular NFL star like Gerald McCoy.
The six-time Pro Bowler came to Carolina after nine seasons with Tampa Bay, and let's be honest, no matter who you are, it's hard to start over in a different place.
"I've got a wife and five children, and after signing a contract to be away from them, you want to feel comfortable and not feel homesick or looking over your shoulder like, 'Man, who am I going to connect with?'" McCoy said after a recent training camp practice. "You can feel like a loner."
For anyone in McCoy's situation, it's nice to have someone you can lean on. McCoy found that person quickly in fellow defensive lineman Kawann Short.
"That's been my guy," McCoy said. "The bond we're building is getting to the point where if anybody even looked at him wrong, I'm going to be right there."
And that's been pretty obvious to anyone who was watching the Panthers practice at Wofford College.
McCoy and Short are never too far from one another. Often you'll spot them chatting on the sideline about a play that just happened, or something else entirely. Off the field, it's more of the same.
"It was destined for us to click," Short said.
https://www.panthers.com/news/gerald-mccoy-kawann-short-new-dynamic-duo-panthers