McCaskey takes special 196-mile trip on foot
1 min read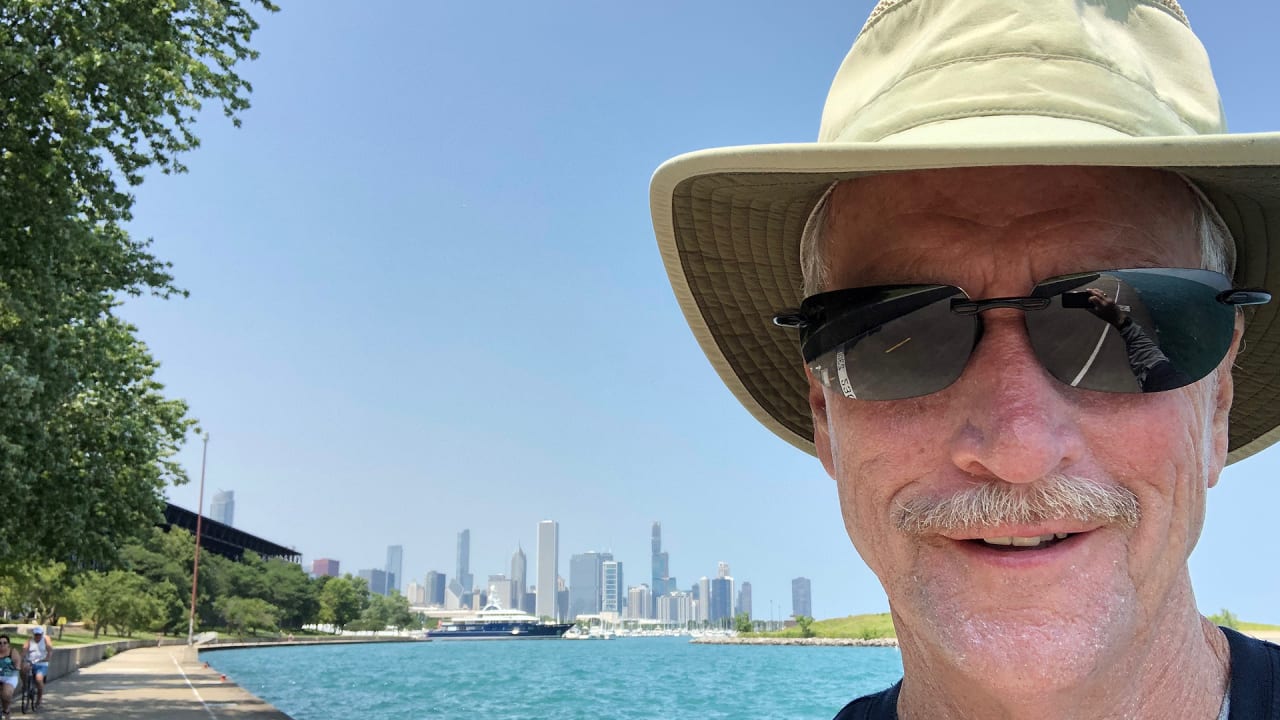 In 1920, Halas was hired by A.E. Staley, the owner of a food starch manufacturer in Decatur, to run his company football team. After one season as the Decatur Staleys, Halas moved the squad north to Chicago, keeping the Staleys name for one year before renaming it the Chicago Bears in 1922. 
McCaskey began his walk at the intersection of 22nd and Eldorado Streets in Decatur, where the A.E. Staley manufacturing plant was located. He traveled to Champaign, where Halas starred at the University of Illinois, and then on to Bourbonnais, where the Bears have held training camp since 2002.
McCaskey continued walking to Midway Airport, and then through the city before finishing his journey at Soldier Field. He covered just under 20 miles a day in four pairs of shoes, mainly on surface roads such as Routes 48, 45, 52 and 50. As you'd imagine, he made several friends along the way.
https://www.chicagobears.com/news/mccaskey-takes-special-196-mile-trip-on-foot