Low-Key Chris Jones Not Scared If Cardinals Need…
2 min read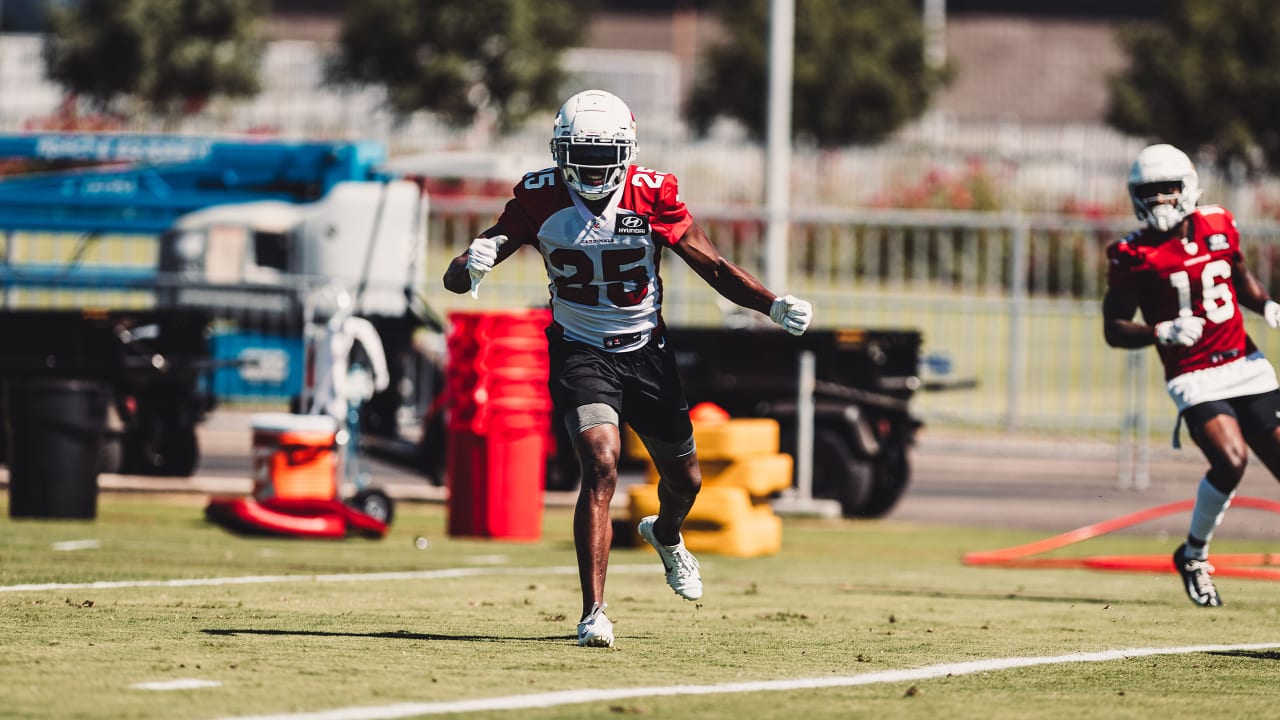 Chris Jones has had a good preseason and a solid training camp, and his head coach has mentioned him multiple times when he brings up players doing well at cornerback.
But when such things are brought up to the second-year Cardinal, Jones would rather downplay everything.
"I've always been told, 'Act like you've been there before,' " he said. "It's about coming to work, grind, consistency, and see where it takes you."
Where it might take him is on to the Cardinals' roster, with the team dealing with an approaching Patrick Peterson suspension and in need of depth. There could even still be time for Jones to climb past Tramaine Brock or Byron Murphy on the depth chart, at least for the early part of the season.
"Since I've watched him, he's flashed, even in the spring," coach Kliff Kingsbury said. "Big. physical, workmanlike, approaches his craft the right way. You like to see that. He's gotten better and better and I'm excited to watch him play these next three weeks."
Jones, who spent the majority of last season on the Cardinals' practice squad, isn't about any bold pronouncements. But he doesn't want that misconstrued that he's ill-prepared.
"I've been grinding all spring, in the weight room, at practice," Jones said. "When the time comes, you have to be ready. When they call your name, you can't be scared."
https://www.azcardinals.com/news/low-key-chris-jones-not-scared-if-cardinals-need-him-at-corner