Kyler Murray Gets Hit With Adversity
2 min read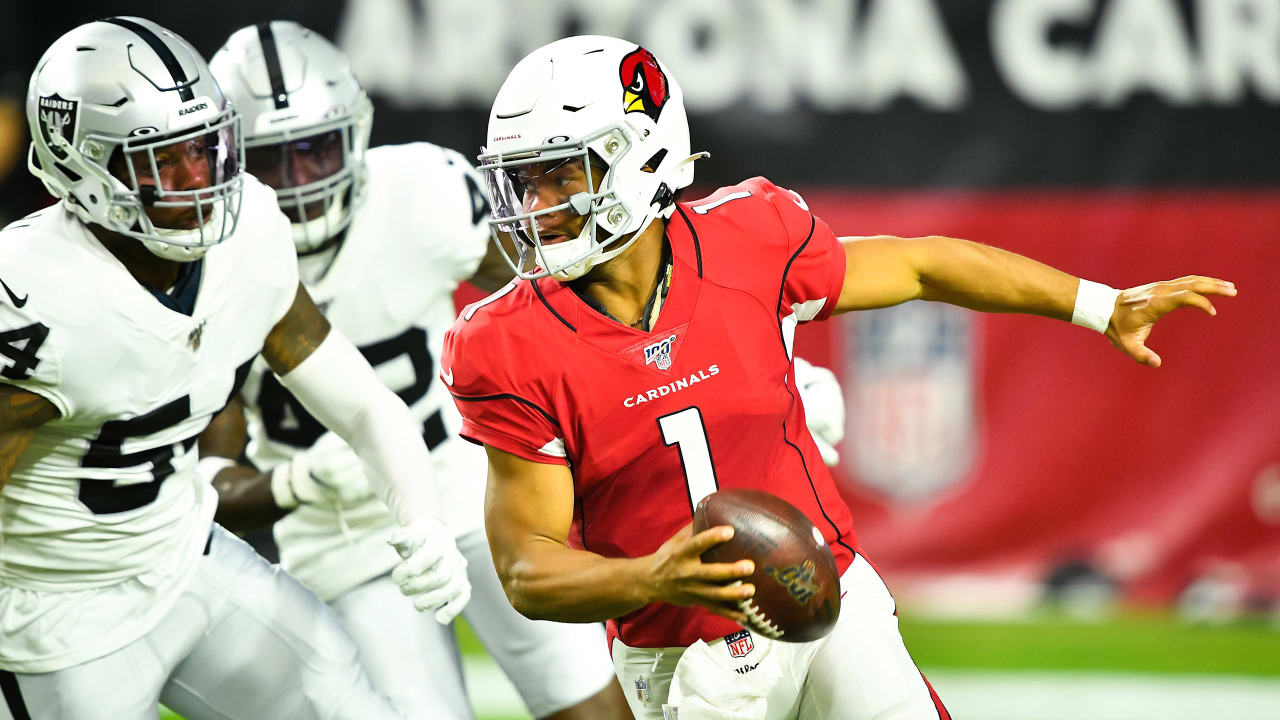 The sky fell on Kyler Murray Thursday night.
The No. 1 overall pick struggled against the Raiders – he completed 3-of-8 passes for 12 yards, was called for three penalties and took a safety – and before Murray reached the locker room at halftime, there were delirious demands for Brett Hundley, Josh Rosen, Tua Tagovailoa and probably Kurt Warner to replace him as the Cardinals' quarterback.
Welcome to the NFL echo chamber, kid.
"It gets frustrating when there might not be anything open and we go out there and look how we looked last week, and people are talking about you," Murray said. "But you've also got to understand, like I've said, that it's preseason, and we were running like literally six or seven plays. There is nothing to be too negative about because we know what's really going on."
There is a narrative that Murray is an untested phenom who might crack at the first sign of adversity, and it already feels like there is a higher-than-usual focus on how he bounces back in the third preseason game Saturday against the Vikings.
It's true Murray's life to this point has been a bit of a fairytale – high school legend, Heisman Trophy winner, top-10 draft pick in baseball and football – but his career has not been drama-free.
Murray didn't win the starting quarterback job at Texas A&M as a freshman, and after splitting time with Kyle Allen that season, he transferred to Oklahoma. There he redshirted and then sat a second year behind Baker Mayfield. Compared to that, a poor preseason game is but a blip.
"I wouldn't say I failed, but obviously I didn't do as well as I planned," Murray said. "For me, I look at it as a learning experience."
https://www.azcardinals.com/news/kyler-murray-gets-hit-with-adversity