Kyle Rudolph: Down Home Up North
3 min read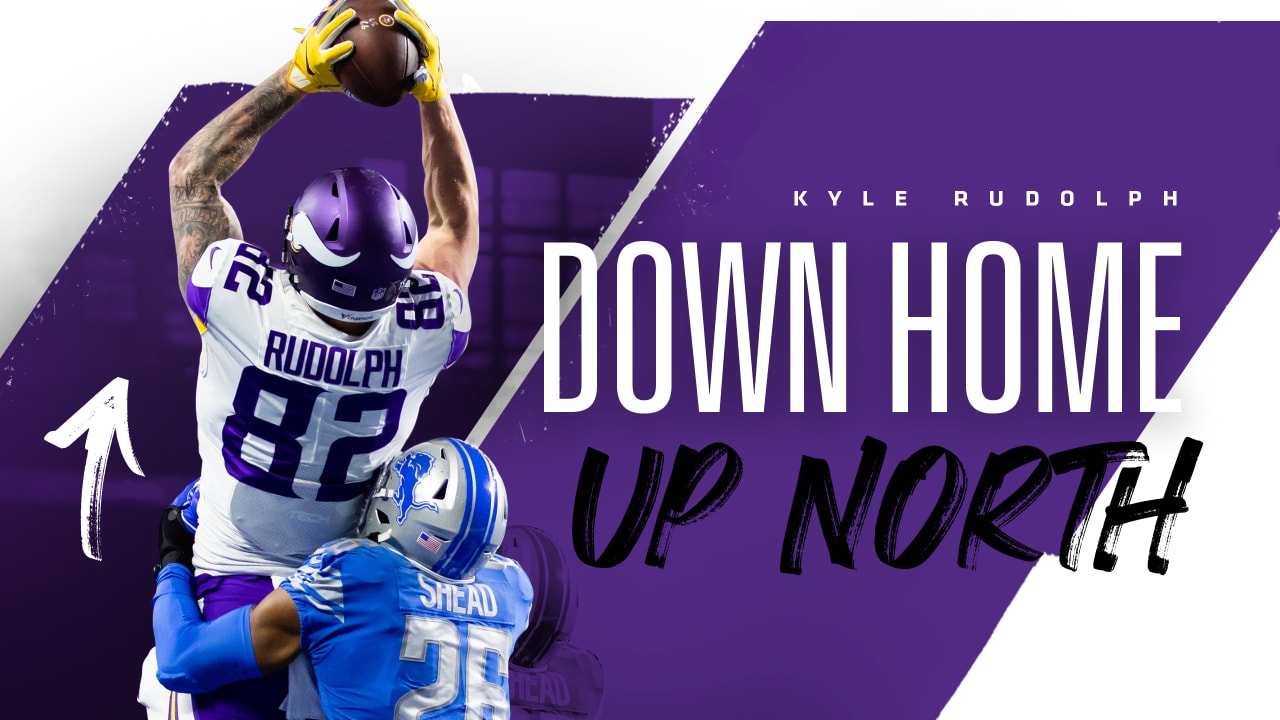 But as his coaching prowess his increased, his ego hasn't.
"I feel like most first-time coordinators would [say], 'Now I'm the coordinator, and we're going to do things my way. I finally earned the way to do things my way.' And that couldn't be more opposite of Kevin," Rudolph said. "He just wants to put us in situations to be successful. If that means taking something from the Pat Shurmur offense, great. If that's something that Coach Kubiak's been doing for the last 18 years, great. If that's something that Kirk's comfortable doing, great."
It's no secret that the Vikings 2019 offense plans to be "more multiple," as Stefanski puts it.
It's likely that fans will see the use of heavier personnel groupings, which would certainly benefit Rudolph. But it's more than the potential of 12 personnel that has him geared up for Season No. 9.
"The thing that excites me most about this offense is utilizing everyone," Rudolph said. "With the talent that we have on offense – when we utilize both receivers, the tight end, the running back – who are you going to defend? It's not possible to defend everyone.
"Everybody knows we've got to get back to running the football, and once we run the football and we have our whole playbook open, you can't defend it," he continued. "There are just too many guys that can make a play on any given down. That's what excites me most."
In addition to helping bolster the ground game, Rudolph also hopes to continue making plays through the air – although not necessarily via Hail Marys.
Cousins' trust in Rudolph has grown, and the quarterback acknowledged this summer that he wishes he would have given him more opportunities last season.
"I think our comfort level has come from playing together for a whole year," Rudolph said. "People don't realize that I didn't practice a whole lot last season coming off ankle surgery. … I took a few reps in the spring but really didn't get going until training camp."
"Your first year [with a team] as a quarterback, you kind of get comfortable with things, and he never really got comfortable with me," Rudolph continued. "And then we played together for a whole year."
Rudolph finished 2018 with 64 receptions for 634 yards and four touchdowns. He caught a career-best 78 percent of his targets.
"That's kind of always been my mentality: 'If he trusts me enough to throw me the ball, make a play for him. Because then it will come back again,' " Rudolph explained, "That may take time. It may take a whole year to build that chemistry. But we're starting to build that, and I think it's going to help our offense."
https://www.vikings.com/news/vikings-kyle-rudolph-down-home-up-north