Kevin Hogan to start #DENvsLAR, Fangio to hold out…
2 min read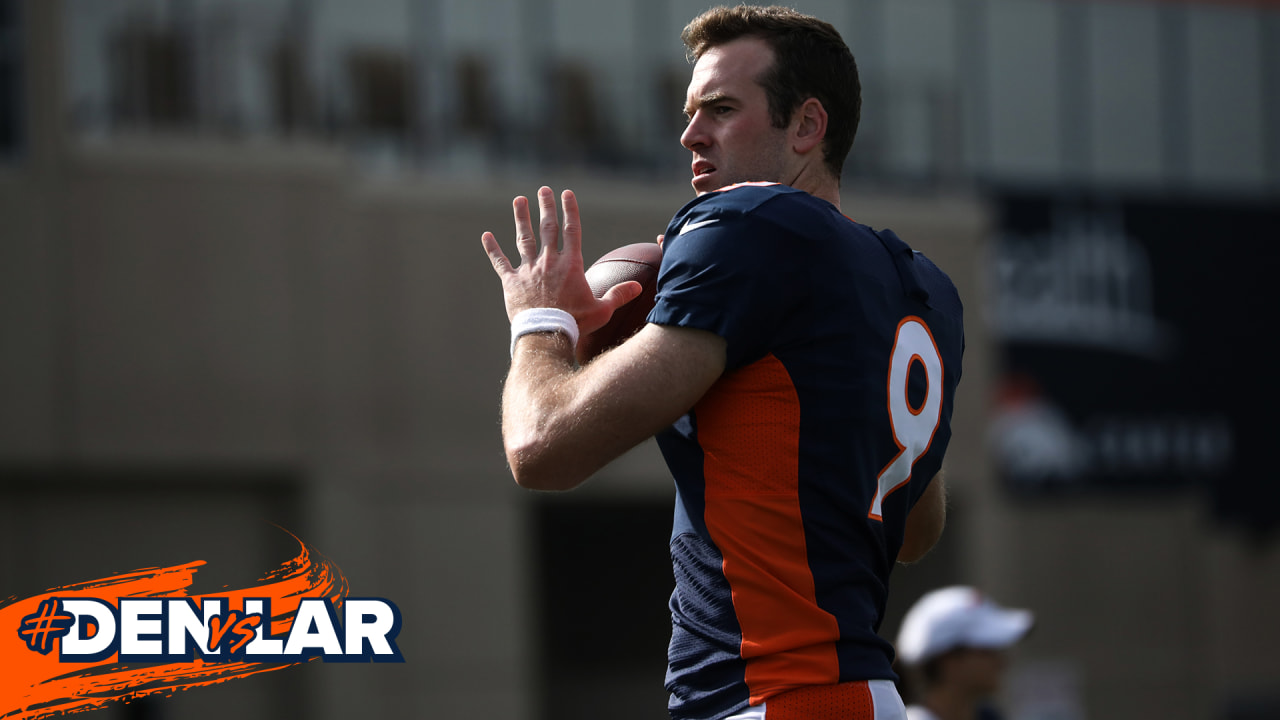 ENGLEWOOD, Colo. — Most of the Broncos' starters will not play against the Rams on Saturday, Head Coach Vic Fangio announced Thursday.
"It's our fourth [preseason] game, not our third," Fangio said. "I just feel like that it's the best thing to do for our team right now."
Kevin Hogan will start at quarterback, and Brett Rypien will also play. Fangio said Rypien will play "a good bit" on Saturday but that reps will not be split evenly. He did not indicate which quarterback would receive more reps.
"[Hogan is] a smart guy," Fangio said. "He can run the offense and he's always been one of those guys that seems to make a play when there isn't one there — like the scramble he had the other night for the touchdown. He's got some playmaking and improvisation in his game."
Hogan, who finished 5-for-15 for 40 yards and a touchdown, said he has felt "better and better each week."
Against the Rams, he'll try to take the next step.
"I just want to show that I can run the offense, go be efficient, convert on third down and stay on the field," Hogan said Thursday. "I felt like we got off the field a little bit too much. And then get in the red zone and put stuff in the end zone. Try and get touchdowns instead of field goals."
Rypien, meanwhile, will look to take advantage of reps after not seeing game action since leading a game-winning touchdown drive against the Falcons in the Hall of Fame game.
"It is what it is," Rypien said. "I go out there and I'm still taking mental reps out there. I'm into the game, I'm listening to what's going on in the headsets and I'm making sure I'm listening to every call and taking in what's going on in the game, what the defense is doing, I'm looking at the pictures on the sideline as well, so it's been good for me."
Tight end Jake Butt could catch his first pass of the preseason from either Hogan or Rypien. Butt did not play in the Broncos' first three preseason games as he tries to return from a knee injury.
Fangio said Butt "might" play against the Rams.
"We're going to see how he does again today and make a decision after that," Fangio said Thursday.
https://www.denverbroncos.com/news/kevin-hogan-to-start-denvslar-fangio-to-hold-out-most-starters