Kendricks' Key Pass Breakup Part of Up-and-Down…
2 min read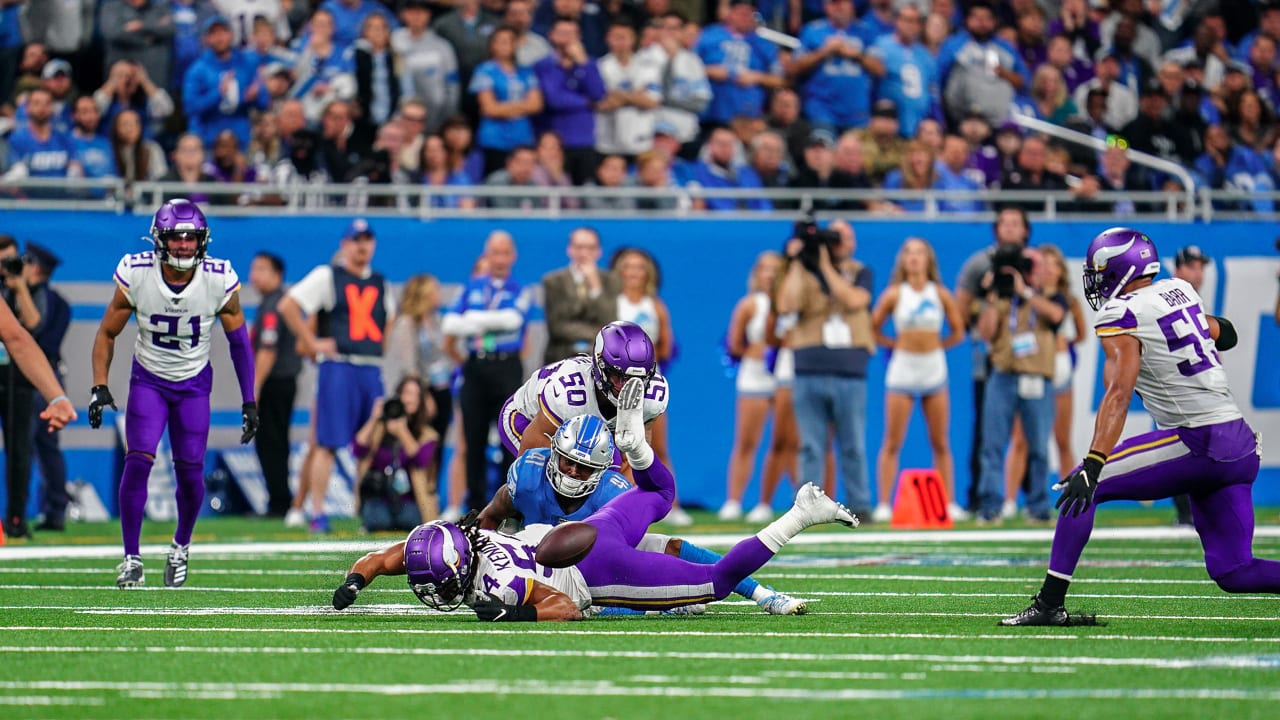 "Well, they came out in regular personnel, and I didn't think they were going to run the ball. We tried to get into some coverage on that one," Zimmer said. "Eric made a good play, but the other guys covered as well. It was a good play."
Much like Week 6 against Philadelphia, Danielle Hunter and Everson Griffen each recorded a second-half sack to help disrupt the opposing quarterback.
And with Minnesota holding an 11-point lead, Vikings cornerback Trae Waynes sealed the deal with an interception, his first of the season.
But the Lions also converted six of 11 tries on third downs [55 percent], and the Vikings hurt themselves with numerous penalties.
Minnesota had five penalties accepted for 58 yards, not counting a roughing-the-passer call on linebacker Anthony Barr.
That call offset a holding penalty and negated a would-be fourth down, allowing the Lions to stay on the field and score on third down at the end of the first half.
"As soon as they get a big play, or we get a penalty, we have to re-gain focus," Kendricks said. "We can't control a lot of things, but we can control the next play.
"That's our whole mindset. Just make a play and do our job," Kendricks added. "We did a pretty good job of that, but we have a lot of things to clean up. But we got a win."
https://www.vikings.com/news/vikings-eric-kendricks-key-pass-breakup-up-and-down-day-defense