Jordan Hicks Shows Off 'Ballhawk' Ability In…
2 min read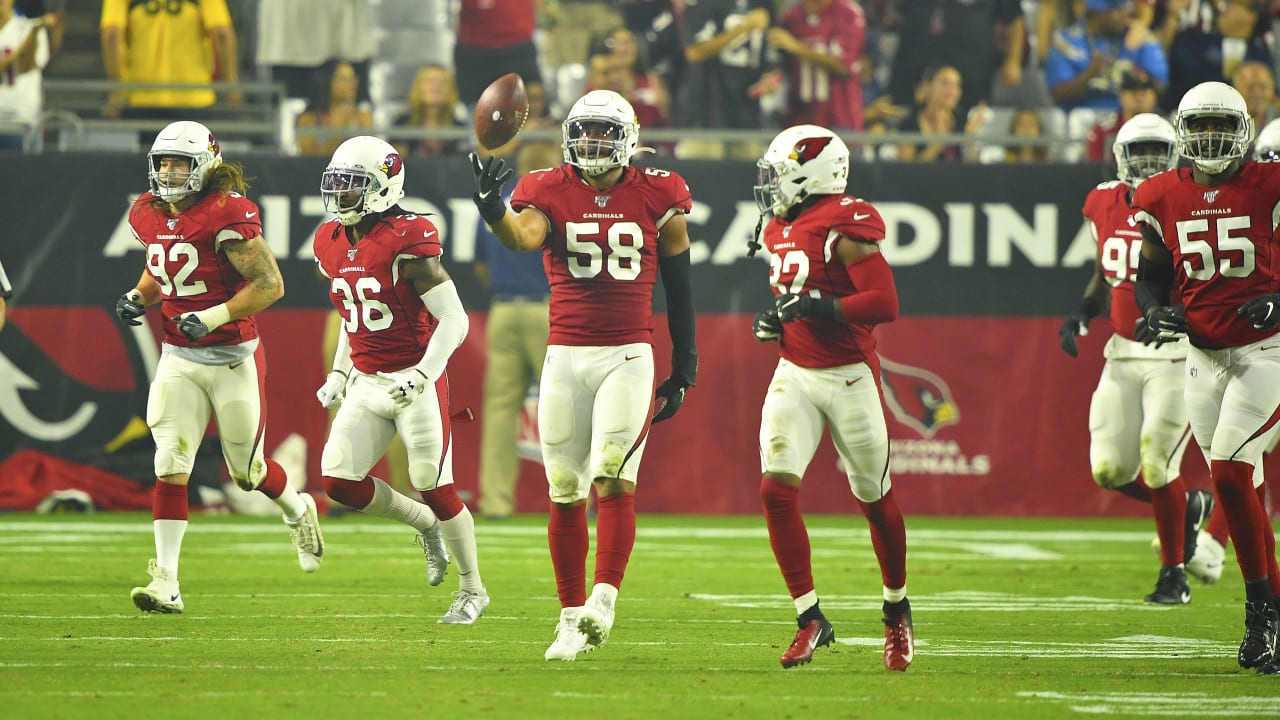 KINGSBURY HAPPY WITH MURRAY'S DEBUT
Kingsbury's tape review backed up his initial impression of Kyler Murray's debut performance. The rookie quarterback finished 6-of-7 for 44 yards in one series of work, with the lone incompletion coming because KeeSean Johnson stepped out of bounds before catching a pass.
"I think he made good, quick decisions," Kingsbury said. "It was a small sample size, but just like we've seen, he diagnoses defenses well. He's cerebral. I thought his operation was really good. He had some checks that were exactly what we wanted to get into. For kind of a limited menu, I thought he executed at a high level."
Murray said after the game he was pining to go back in, and throughout the week he had lobbied Kingsbury for more exotic wrinkles than the Cardinals showed.
"He asked for all sorts of plays – (quarterback) keeps and all sort of stuff – throughout the week," Kingsbury said. "I knew that was coming. But we have a plan, and we're going to stick to the plan."
MURPHY, ISABELLA EXPECTED TO PLAY THURSDAY
The Cardinals didn't have either of their second-round picks on the field against the Chargers, as cornerback Byron Murphy (foot) and wide receiver Andy Isabella (knee) sat with injuries. That is expected to change on Thursday against the Raiders.
"I would expect both of those guys to practice and play this week," Kingsbury said. "I know they're anxious to get out there in their first NFL action."
Safety Josh Shaw injured his shoulder against Los Angeles and could miss a week or two, Kingsbury said. Wide receiver Kevin White (hamstring) didn't play against the Chargers and will also sit out this week. Kingsbury said linebacker Haason Reddick (knee) is "on track" with his recovery, which is likely to have him back in time for the regular season opener.
https://www.azcardinals.com/news/jordan-hicks-shows-off-ballhawk-ability-in-preseason-opener