Indianapolis Colts quarterback Jacoby Brissett has…
2 min read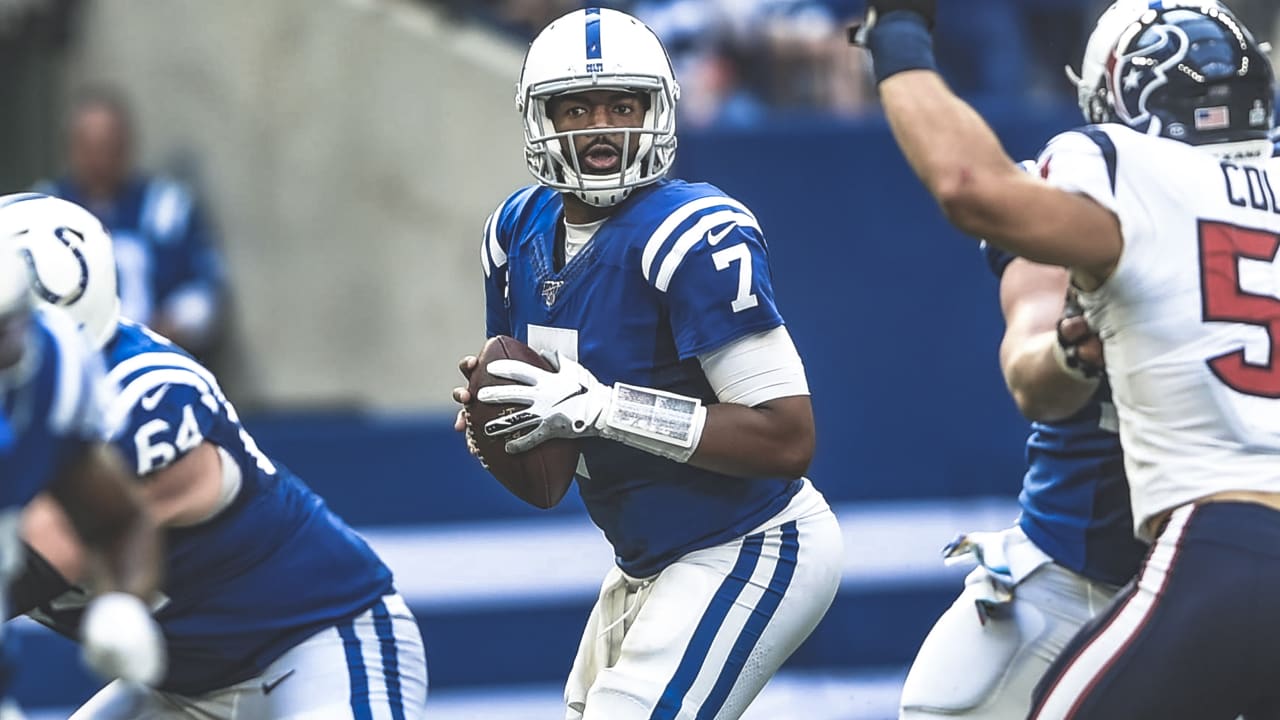 INDIANAPOLIS — The Indianapolis Colts' offense wants to dominate defensive fronts with the run game, but its quarterback can sling the football around the field, too.
On Sunday afternoon in front of the home crowd at Lucas Oil Stadium, Colts quarterback Jacoby Brissett diced up the AFC South-leading Houston Texans' secondary in a 30-23 win to take control of the division, putting up one of the best performances of his young career.
Brissett's performance didn't go unnoticed, as the NFL has nominated him for Week 7 NFL FedEx Air Player of the Week honors. Now, it's up to you to make sure the award finds its way into his hands.
Click here and vote for Brissett, and then do it again and again because you can vote as many times as you want.
In an offense that typically does its best to establish the run game, the Colts came out firing through the air on Sunday, completing nine passes on the opening drive alone.
In the division showdown in which he out-dueled the electric Deshaun Watson, Brissett completed 26-of-39 passes (66.7 percent) for 326 yards, four touchdowns, no interceptions and a passer rating of 126.7.
Brissett's passing yardage and touchdown totals, as well as his passer rating, were all single-game career highs. His completions (second), attempts (tied-second), completion percentage (tied-fourth) and passing yards per attempt (sixth) were also among his best numbers.
Always one to deflect praise from himself onto the rest of the team, Brissett said he was satisfied with the way the Colts' offense as a whole was able to execute the gameplan against a talented Texans' defense so effectively.
"Obviously what they did last week — they played man-to-man coverage the whole game. That's up to the quarterback now when they stack the box against our run game to make the right decisions and make plays in the passing game," Brissett said. "Today, we did a great job of that. I think our O-line only gave up one sack or a coverage sack, but we did a great job of protection versus a really good front. That's probably one of the better fronts in the NFL and I think they did a great job and created opportunities down the field."
https://www.colts.com/news/jacoby-brissett-fedex-player-of-the-week-houston-texans-week-7-2019