Indiana Football Digest Insider – 2019 Pre-Season
3 min read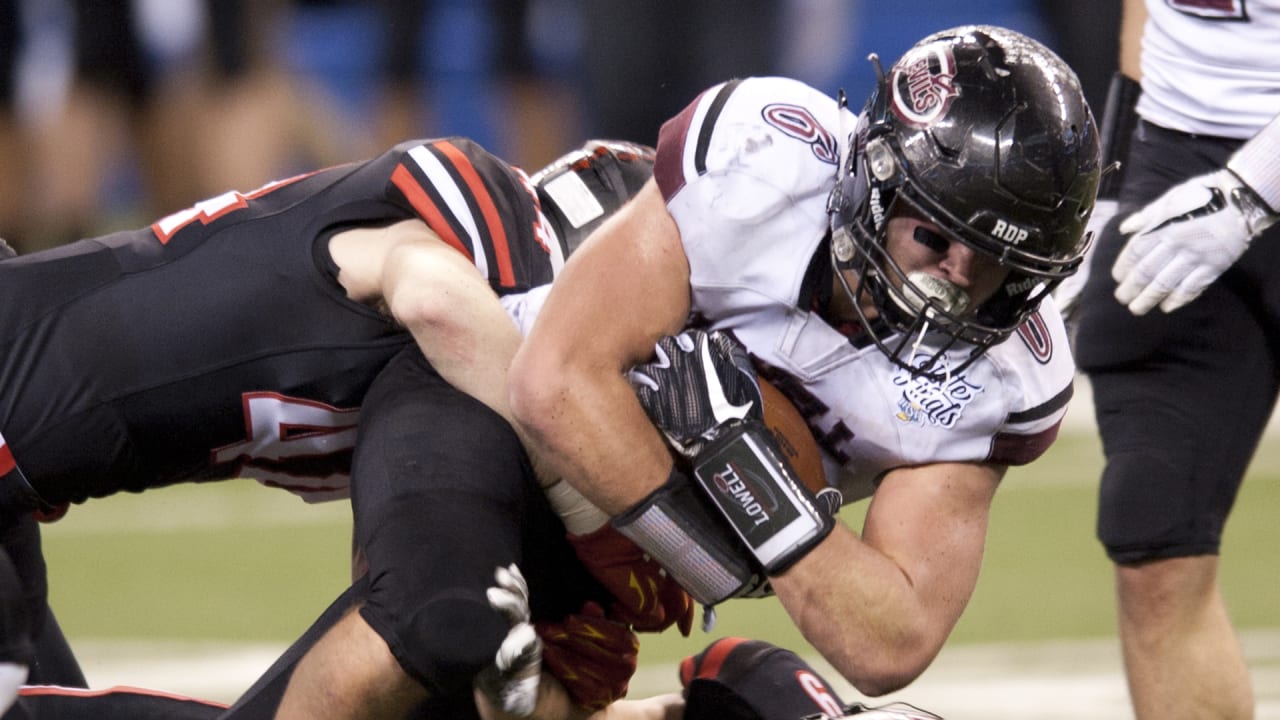 Pioneer has a 30-game winning streak.
West Lafayette and Western Boone have a 15-game winning streak.
New Palestine and Warren Central have earned 14 consecutive victories.
Fort Wayne Bishop Dwenger has a seven-game winning streak.
LONGEST CURRENT LOSING STREAKS
Clarksville has a 45-game losing streak.
South Bend Clay has suffered 31 losses in a row.
South Newton has a 22-game losing skid.
Caston is in the midst of a 19-game losing streak.
Fairfield has lost 18 consecutive contests.
Dugger Union has lost 17 in a row.
Cambridge City Lincoln and Connersville have a 14-game losing streak.
Hammond, Greenfield Central, and Fort Wayne South have lost 13 games in a row.
Benton Central, Elwood, Frankfort, Owen Valley, and Peru have an 11-game losing streak.
Park Tudor and Lake Station have lost 10 straight games.
Goshen, Indianapolis Pike, Scottsburg, and Southern Wells have dropped nine consecutive games.
CONSECUTIVE REGULAR SEASON WINS
New Palestine 54, Pioneer 43, Angola 19, Adams Central 15, Northview 15, Whiting 14, West Lafayette 14, Brownsburg 14, Southwood 14, Warren Central 13, Paoli 12, Heritage Hills 11, Evansville Memorial 11, Delphi 11, NorthWood 10, Boonville 9, Covenant Christian 9, Marion 9, Western Boone 9.
CONSECUTIVE REGULAR SEASON LOSSES
Clarksville 40, South Bend Clay 27, South Newton 19, Edinburgh 18, Caston 17, Fairfield 16, Bellmont 13, Cambridge City Lincoln 12, Connersville 12, Fort Wayne South 11, Greenfield-Central 11, Hammond 11, Owen Valley 10, Benton Central 9, Elwood 9. Frankfort 9, Peru 9, Park Tudor 9, Goshen 8, Indianapolis Pike 8, Lake Station 8, Richmond 8, Scottsburg 8, Southern Wells 8, Lake Central 7. Prairie Heights 7, Taylor 7.
Here is a list of teams who won or shared their conference championships in 2018
Allen County: Adams Central, Big Eight: Boonville, Central Indiana: Mississinewa, Circle City: Indianapolis Bishop Chatard, Conference Indiana: Columbus North, Duneland: Valparaiso, Eastern Indiana (3A): Batesville, Eastern Indiana (4A): East Central; Great Lakes: Hammond Morton, Greater Indianapolis: Indianapolis Howe, Greater South Shore (North): Whiting, Greater South Shore (South): Griffith, Hoosier Crossroads: Brownsburg, Hoosier Heartland: Sheridan, Hoosier Heritage: New Palestine, Hoosier Hills: Columbus East, Hoosier North: Pioneer, Indiana Crossroads: Indianapolis Scecina, Metropolitan: Warren Central, Mid-Indiana Football: Milan, Mid-Southern: Brownstown Central, Mid-State: Decatur Central and Mooresville, Midwest: North Newton, North Central: Lafayette Jeff and Marion, Northeast 8: East Noble, Northern Indiana (North): Mishawaka, Northern Indiana (South): Bremen and Mishawaka Marian, Northern Lakes: NorthWood, Northwest Crossroads: Andrean, Patoka Lake: Paoli, Pocket: Heritage Hills, Sagamore: Western Boone, Southern Indiana: Evansville Memorial, Southwest: North Central (Farmersburg), Tri-Eastern: Knightstown and Hagerstown, Wabash River: North Vermillion.
LONGEST CURRENT CONFERENCE WINNING STREAKS
Columbus East has run off 84 consecutive Hoosier Hills Conference victories.
New Palestine has won 40 Hoosier Heritage Conference contests.
East Central has won 37 straight Eastern Indiana Conference games.
Pioneer has come out on top in 30 straight Hoosier North Conference games.
Lafayette Jeff has won 18 straight North Central Conference games.
Indianapolis Scecina has won 15 straight Indiana Crossroads Conference contests.
Griffith has claimed 14 Greater South Shore Conference games in a row.
LONGEST CURRENT CONFERENCE LOSING STREAKS
Clarksville has suffered 33 straight Mid-Southern Conference losses.
Benton Central has lost 31 consecutive Hoosier Conference games.
South Bend Clay has suffered 21 straight Northern Indiana Conference losses.
Kankakee Valley has a 19-game Northwest Crossroads Conference losing streak.
Crawford County has lost 18 straight Patoka Lake Conference contests.
Caston has lost 18 straight Hoosier North Conference games.
Southern Wells has dropped 18 Allen County Conference games in a row.
Richmond has a 16-game North Central Conference losing streak.
Park Tudor has a 13-game Indiana Crossroads Conference losing streak.
Edinburgh has dropped 11 Mid-Indiana Conference games in a row.
WINNINGEST ACTIVE COACHES
Larry "Bud" Wright (Sheridan) 418, Russ Radtke (New Prairie) 357, Mike Gillin (Mooresville) 319, Bob Gaddis (Columbus East) 315, Mo Moriarity (Bloomington South) 297, John Hart (Brownsburg) 294, Jeff Adamson (Eastbrook) 268, Reed May (Brownstown Central) 259, Rick Wimmer (Fishers) 256, Scott Mannering (Twin Lakes) 237, Eric Moore (Center Grove) 236, Kevin O'Shea (Indianapolis North Central) 226, Mike Johnson (Logansport) 225, Mark Bless (Avon) 224, George Gilbert (Taylor) 222, Mike Goebel (Evansville Mater Dei) 217, Bart Curtis (Warsaw) 208, Scot Shaw (Elkhart Memorial) 207, John Hendryx (Knox) 206.
CLOSING IN ON 200 WINS: Brian Moore (Parke Heritage) 195, Ott Hurrle (Indianapolis Scecina) 193, Sherwood Haydock (Woodlan) 192
CLOSING IN ON 100 WINS: Darin Ward (Boonville) 99, Doug Hurt (Castle) 98, Ron Qualls (Anderson) 98, Mike Campbell (Jimtown) 97, Jason Hawkins (Charlestown) 91.
https://www.colts.com/news/indiana-football-digest-insider-2019-pre-season