Hot Topics From Titans Coach Mike Vrabel's Sunday…
3 min read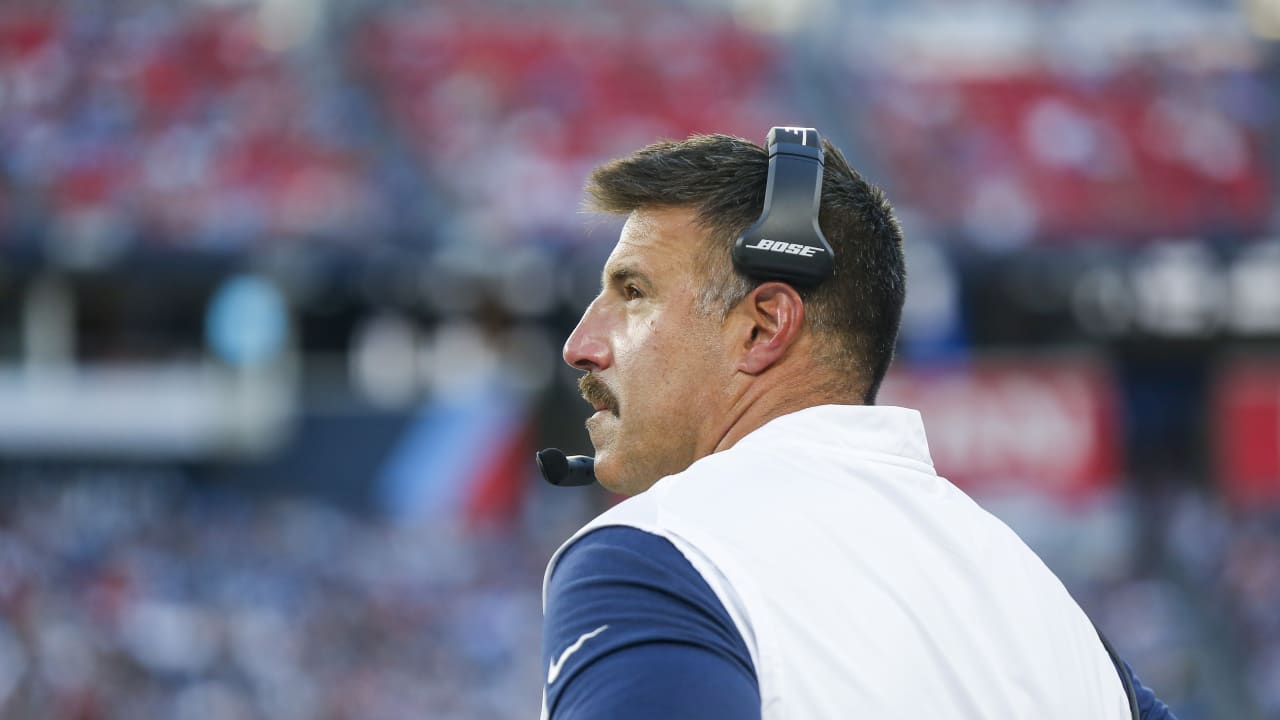 Kevin Pamphile started at right guard on Saturday night, opposite left guard Rodger Saffold.
Jamil Douglas started at left guard in Philadelphia, opposite Pamphile, and he's worked plenty at right guard in camp.
Nate Davis got some work at right guard earlier this month as well, before suffering a setback. He hasn't practiced since. Corey Levin has worked some at guard, but Vrabel said his strength is at center.
So who is going to start at right guard – opposite Saffold – in Week One at Cleveland? And when might the team decide?
"I've liked the competition, and I think that they all are competing," Vrabel said. "We are just trying to figure out the best lineup. We'll probably let it go another week and try and figure something out as we wrap up the Pittsburgh week."
Titans rookie linebacker David Long was very active on Saturday night.
The sixth-round pick from West Virginia finished with a team high eight tackles, and a quarterback hit. He led all defenders with 60 snaps played on defense, along with 13 snaps on special teams.
"He is active and he is instinctive," Vrabel said of Long, "but like a lot of young players needs to clean up some of the details with alignments and staying focused on his job, on his assignment.
"But I think the one thing that we recognize is that he is instinctive and he will run and he will tackle, and those are things that are sometimes hard to coach. So now we just have to coach him and he has to be receptive of the coaching on some of the details."
Play-time vs. the Steelers?
The Titans starters are expected to get their most extensive playing time of the preseason on Sunday night.
Game 3 of the preseason is when teams regularly play their starters the most, and that figures to be the case in Tennessee, especially since preseason game No.4 at Chicago on the following Thursday.
Vrabel didn't give any solid hints on Sunday, however.
"We can play them as long as we need to or as long as we feel is best for them and is best for the team," Vrabel said. "Play-time will get determined later on in the week as we move forward and see who is available and also how much work they got in practice."
Titans receiver Adam Humphries went through a pre-game workout on the field at Nissan Stadium, and he was in uniform.
But Humphries didn't play on Saturday night after leaving practice early during the week with an injury. Vrabel said the Titans held Humphries out by design. After watching him in warmups, his injury doesn't appear to be serious.
"We wanted him to go through the process and just kind of get used to what we do for the pregame," Vrabel said. "We'll see where he's at this week and hopefully get him some more work."
The Titans will use Monday to clean up some of the mistakes from Saturday night's game vs the Patriots.
The team also plans to practice on Tuesday, Wednesday and Thursday leading up to Sunday's game against the Steelers.
https://www.titansonline.com/news/hot-topics-from-titans-coach-mike-vrabel-s-sunday-presser-x1539