Handstand Aside, Kendricks' Playmaking Might Flip…
3 min read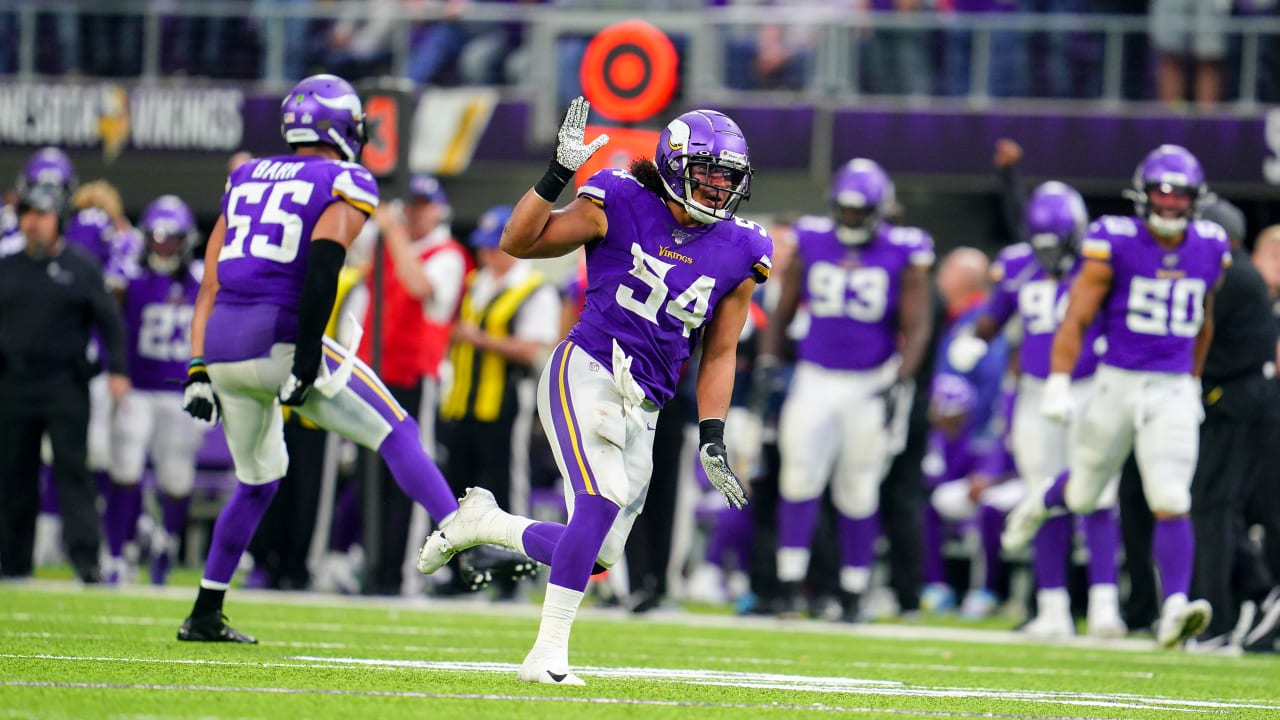 Unsurprisingly, that leads the defense yet again. But Kendricks said he isn't concerned with personal accolades, including potentially making his first trip to a Pro Bowl.
"I always feel like I'm just a little underrated. That's just how it's going to be," Kendricks said Monday morning on a conference call with the Twin Cities media. "I go out and try to be the best person I can be, and try to accomplish things I've never accomplished before. [The Pro Bowl] being one of them, that's definitely on the list of things to do.
"But it doesn't take over my motivation or anything like that. It doesn't consume my thoughts. That's kind of an afterthought. I'm just trying to get these wins with the team and do damage," Kendricks added. "Whatever happens, happens. I can't try to force anything. I would be lying if I said I didn't think about it, but I try not to let it consume my thoughts."
Still, even after Pro Football Focus gave him a grade of 91.5 for his performance Sunday [the second-highest on defense], Kendricks still knew he had plenty to improve on by the next day.
Kendricks, who noted his energy level was on-point all game, was also in coverage on a 32-yard touchdown pass to Eagles running back Miles Sanders in the second quarter.
"I feel like I was into the game from the very jump. I feel like we were tuned it," Kendricks said. "Sometimes it takes a series or two to get locked in, but I feel like we were right from the very start of the game, which is what you want. I was into it and running around. I wasn't trying to force things, but I was finding the ball.
"But in the same breath, there are things I could have done to put our team in an even better position at times," Kendricks added. "Whether that was in coverage, or maybe my eyes were bad at something and I could have gotten there quicker, just things, me personally, I'm working on to be the best I can be."
Zimmer agreed with the latter part of Kendricks' assessment of his own game.
"Early in the game, he wasn't very good in coverage a couple times," Zimmer said. "[Vikings linebackers coach] Adam [Zimmer] said it looked like rookie Eric Kendricks.
"Then he settled down and got back to playing really well," Zimmer added. "He just has to stay disciplined in his coverage."
More than half of Minnesota's starting defense has been named to at least one Pro Bowl, a group that includes Danielle Hunter, Linval Joseph, Everson Griffen, Barr, Xavier Rhodes and Harrison Smith.
Now in Year 5, Kendricks isn't among that group — yet.
But the linebacker is just fine blending in and making plays, all while having tons of fun doing so.
"Oh man, we have a bunch of studs. But it is what it is," Kendricks said of being underrated. "I feel like it's one of those things where it's been my life story.
"I feel like it hasn't been a bad thing, that's just who I am," Kendricks added. "I have to embrace that, and I kind of love it, honestly."
https://www.vikings.com/news/vikings-eric-kendricks-playmaking-might-flip-underrated-status