Guide to Game Day: Vikings-Cardinals
3 min read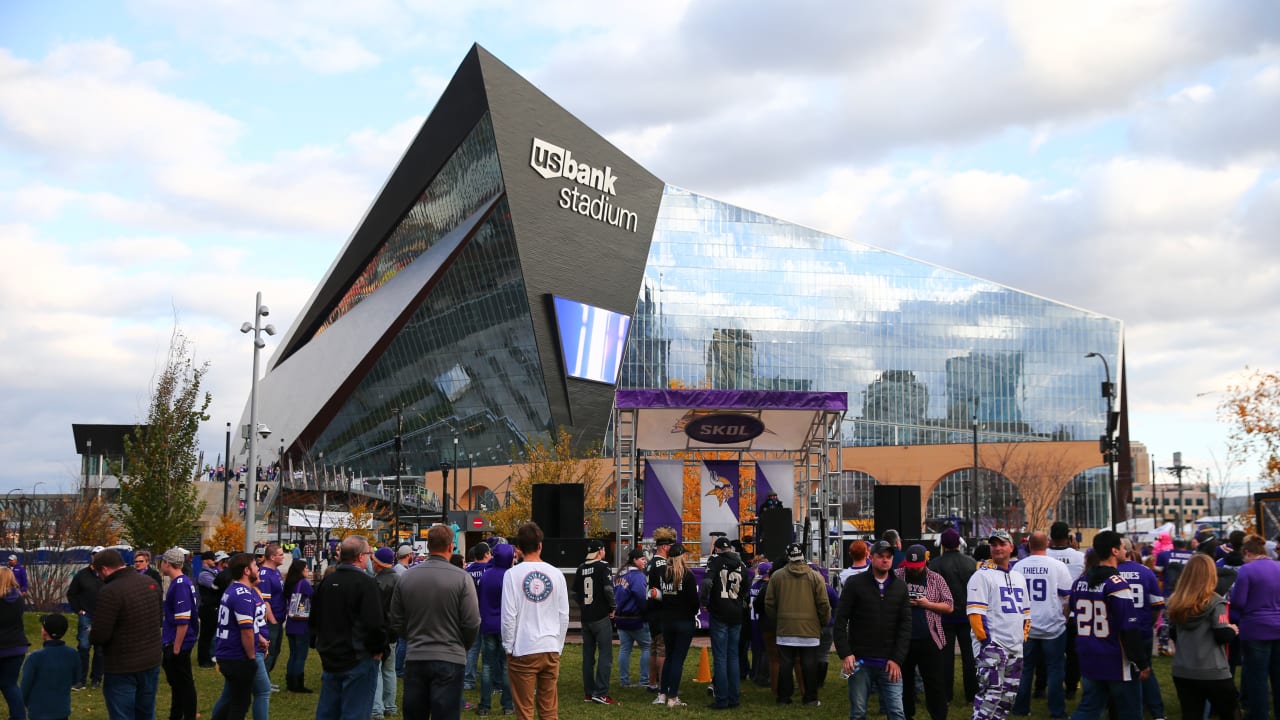 The U.S. Bank Hometown Heroes program honors individuals who have gone to extraordinary measures to make positive differences in the community. If you would like to nominate someone, visit Vikings.com/fans/promos/hometown-hero.
Saturday's Hometown Hero is Mark Graves, the branch director at the Southside Village Boys & Girls Club.
U.S. Bank Huddle for 100 Headquarters:
New this year, U.S. Bank's Huddle for 100 Headquarters will serve as an in-game destination for fans to participate in the NFL's Huddle for 100 initiative. Fans can participate in photo ops, use interactive video screens and sign up to help reach the NFL's goal of 100 million minutes of volunteerism.
The Huddle for 100 HQ is located on the main concourse near section 113.
Vikings Legends will sign autographs at multiple locations inside and outside of U.S. Bank Stadium and in the Delta Vikings Village. Autographs are scheduled from 10:30-11:30 a.m. and are subject to change at any time without notice.
Locations inside U.S. Bank Stadium (game ticket required):
Delta Sky360 Club: Gene Washington
Medtronic Club: John Henderson
Polaris Club: Doug Sutherland
Little Six Club Gold: John Swain
Mystic Lake Club Purple: Mark Mullaney
Locations outside U.S. Bank Stadium:
Delta Vikings Village (no game ticket required): Rickey Young and John Turner
Photo opportunity (game ticket required):
Chuck Foreman will be snapping photos with fans at the Verizon Gate from 10:30-11:30 a.m.
Delta Vikings Village Stage:
Yam Haus will perform from 9:30 a.m. to noon
A DJ will play begin playing music at 9:30 a.m.
Minnesota Vikings Cheerleaders: 10:30 a.m.
Century Link, Crown Royal, Fleet Farm, Hy-Vee, KFAN, Minnesota Lottery, Mystic Lake, North Memorial Health, Star Tribune and Xcel Energy are scheduled to have fan engagement areas.
The Longhouse will be open before and during Saturday's game to fans with or without game tickets.
Food trucks, including Vikings Table, a charity outreach initiative of the Minnesota Vikings Foundation will serve food from The Commons.
Beer, wine, the "Purple Passion" drink and Bloody Marys will be available for purchase in multiple locations.
The Vikings Locker Room Store will have two merchandise trucks located in the Delta Vikings Village.
Activities on The Commons:
Chuck for Charity – The Vikings social impact department will be raising money for the Minnesota Vikings Foundation by challenging fans to make a 30-yard throw to an inflatable target. Winners will receive prizes of varying types each game.
Other activities – face-painting, tailgate games, inflatable bag toss and QB Challenge
Check your bag for $10 per item (cash only) at our secure bag check located in The Commons.
Fans are encouraged to avoid bringing bags to games. If, however, fans opt to bring a bag, it must comply with the NFL's clear bag policy.
https://www.vikings.com/news/vikings-cardinals-preseason-guide-to-game-day