Get to Know Vikings WR Dillon Mitchell
2 min read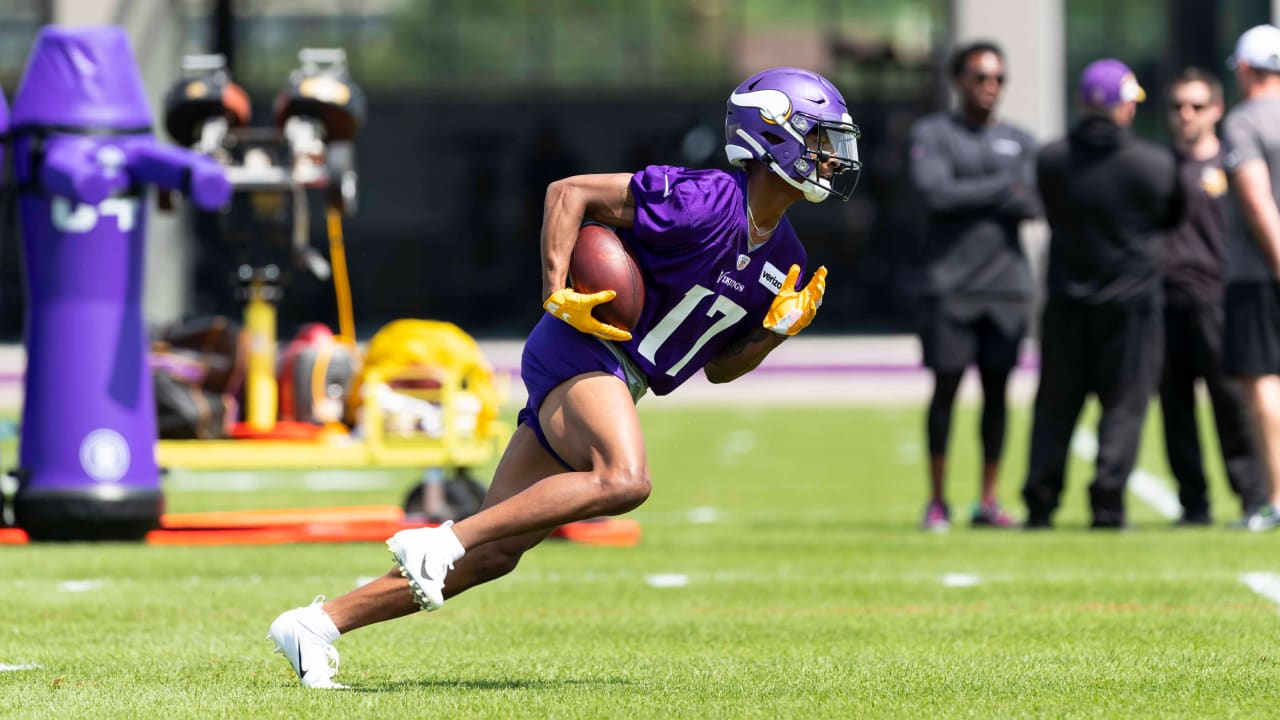 In his senior year of high school, he produced 81 catches for 1,484 yards, numbers that were impressive enough to earn himself another award; this time he was recognized as Tennessee's Gatorade Football Player of the Year.
As a top-100 prospect on a national level, Mitchell could have gone to college at almost any school in the country. He decided to continue to live his dream and become a member of the Oregon Ducks for his true freshman year of 2016.
"Oregon meant the most to me. I grew up wanting to go to Oregon, so I did everything that I wanted to do as a kid and dreamed about," Mitchell said.
His breakout season came in what would be his final year at Oregon – his junior year of 2018 – Mitchell set the school record for receiving yards in a season with 1,184 on 75 catches. He also received Second-Team All-Pac-12 honors. His production helped the Ducks secure a spot in the 2018 Redbox Bowl where they played and defeated the Michigan State Spartans 7-6.
Mitchell led the Ducks with six catches for 70 yards and caught the team's only touchdown to earn game MVP honors.
The Vikings selected Mitchell in the seven round of the 2019 NFL Draft in April.
Here are three other topics that Mitchell covered with Vikings.com
1. If you could have dinner with any NBA or NFL player, who would it be?
"I would sit down with Tristian Thompson."
2. What's the backstory of you receiving mentorship from Penny Hardaway?
"So basically, I was super young when I met him, I was about in middle school. I had a basketball game, and him being from the city, he showed up to the game. It was a state [tournament] game. I had a lot of points, and I was like 5-foot-5, so he saw me after that. The next year I didn't play on his team, but I played against him and had a lot of points again. Then he wanted me to be on his team, so that's how our relationship got started."
3. If you had to pick only one, what TV show or movie would you watch for the rest of your life?
"I would say that I'll watch all the Rush Hour movies. I'll just say that I will watch the first Rush Hour movie for the rest of my life."
https://www.vikings.com/news/2-minute-drill-get-to-know-vikings-wr-dillon-mitchell