Get to Know Vikings DE Stacy Keely
2 min read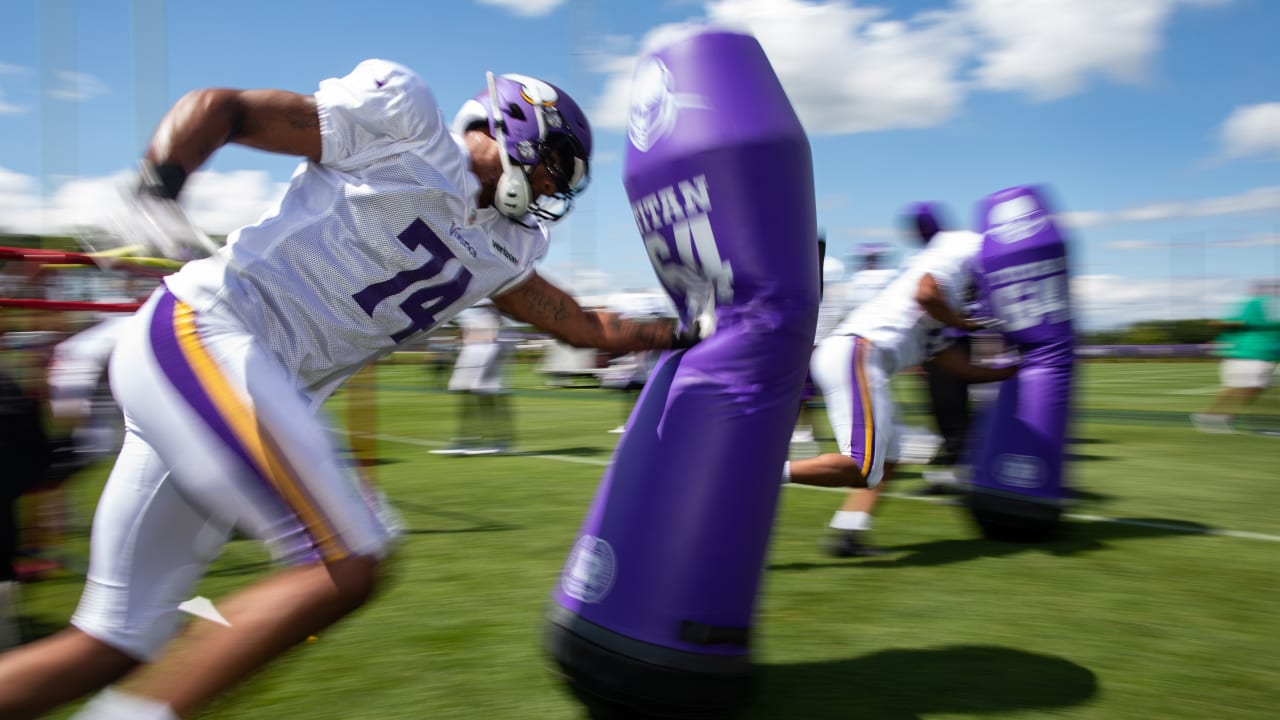 EAGAN, Minn. — When defensive end Stacy Keely arrived in Minnesota in May as an undrafted rookie free agent, his weight was only a couple of pounds more than one of his favorite players to watch: Cardinals receiver Larry Fitzgerald.
The 6-foot-6 Keely tipped the scales at 220 pounds.
The 6-foot-3 Fitzgerald, a former Vikings ball boy turned surefire future Hall of Famer, is listed by Arizona at 218.
"I was definitely a big fan of Larry Fitzgerald coming out of high school," Keely said. "I was playing tight end and receiver, was running track, so a lot of my idols were receivers and on the offensive side of the ball. When I got to college, they flipped sides on me. He's still up there, one of my favorite all-time players.
Born in St. Louis, Keely spent much of his youth in Arizona before moving to Omaha, Nebraska, in 2006, so he's followed Fitzgerald's impressive career since its start in 2004.
Keely won two state titles in the high jump, played basketball and wrestled in high school. He initially enrolled at South Dakota State with his identical twin brother, Eron. After redshirting as a tight end, he transferred to Iowa Western Community College and switched to defense. He then helped the Alabama-Birmingham Blazers reignite their football program. In the first two seasons after being reinstated, UAB went 8-5 and 11-3.
https://www.vikings.com/news/2-minute-drill-get-to-know-vikings-de-stacy-keely