Game Notes: Titans vs. Chargers
2 min read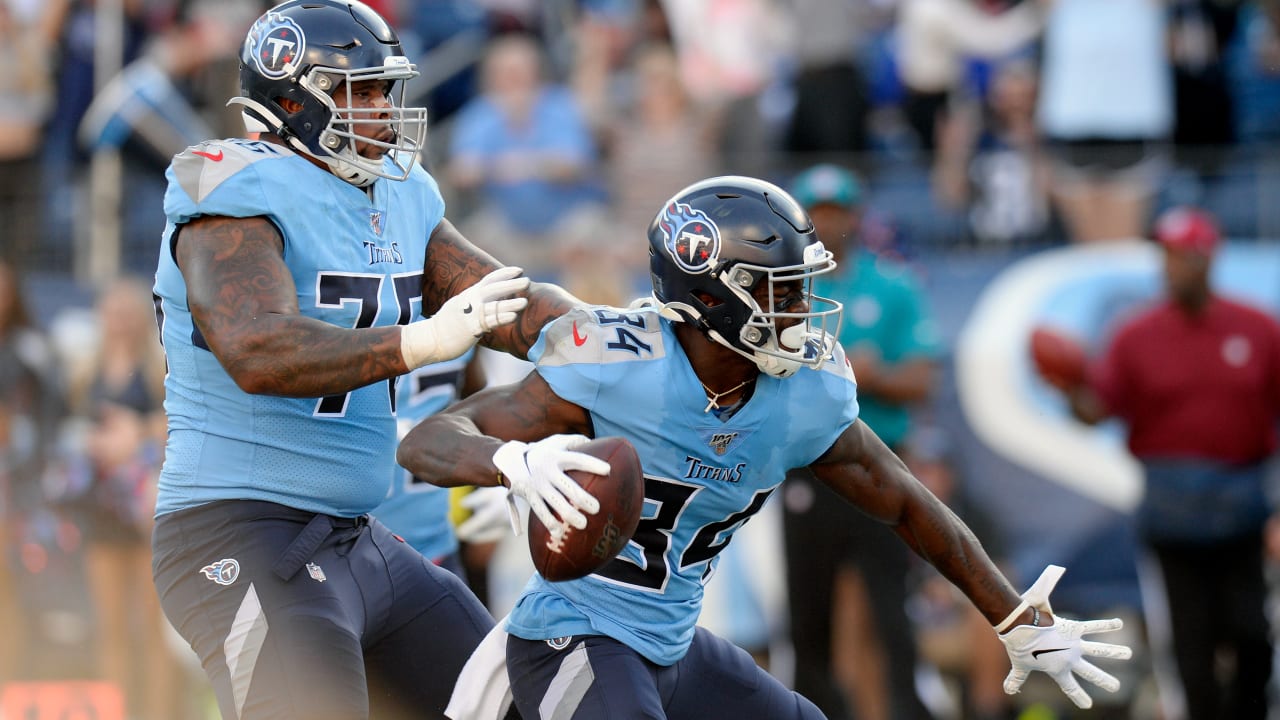 · The 23-20 victory improved the Titans' all-time record at Nissan Stadium, including playoffs, to 94-73. It gave them 17 wins in their 23 most recent home games.
· In the second half, the offense engineered its longest drive of the season in terms of time and number of plays, going 14 plays (85 yards) in 7 minutes and 9 seconds. The series concluded with a five-yard touchdown pass. The team's longest previous possession of 2019 was a 13-play touchdown drive at Atlanta that took 6 minutes and 4 seconds.
· The Titans converted six of 11 attempts on third down. Their 54.5 percent rate on third down was their highest of 2019 and their highest since converting 63.6 percent (7-11) on third down against Jacksonville on Dec. 6, 2018. In the second half alone against the Chargers, the Titans converted six third downs on eight attempts (75.0 percent).
· The Titans totaled 403 net offensive yards, their highest total of the season and their highest since a 426-yard effort against Jacksonville on Dec. 6, 2018.
· The Titans scored touchdowns on all three of their red-zone possessions and both of their goal-to-go possessions.
· For the seventh consecutive game to begin the season, the Titans allowed 20 or fewer points. Since 1999, there has been only one other Titans squad that did not allow more than 20 points in any of their first seven games. The 2000 team accomplished the feat before allowing 21 points in its eighth contest. The Titans are one of only three NFL teams to hold opponents to 20 or fewer points every week in 2019. The others are the New England Patriots (six games through Oct. 20) and San Francisco 49ers (six games).
· The Titans defense helped win the game with a goal-line stand in the final minute. In a series that featured three replay reversals, the first two of which reversed Los Angeles touchdowns, the final review came after Chargers running back Melvin Gordon III was originally ruled down by contact at the one-yard line. Upon review, it was ruled that linebacker Wesley Woodyard forced a fumble that was recovered by defensive tackle Jurrell Casey in the end zone for a touchback, preserving the Titans victory.
· The Titans defense allowed the Chargers to total only 39 rushing yards, including 16 carries for 32 yards by running back Melvin Gordon III. It was the lowest total of the season by a Titans opponent and the lowest total by a Titans opponent since the Denver Broncos had 18 rushing yards on Dec. 11, 2016.
https://www.titansonline.com/news/game-notes-titans-vs-chargers