Freddie Kitchens, Steve Wilks Returning To Face…
3 min read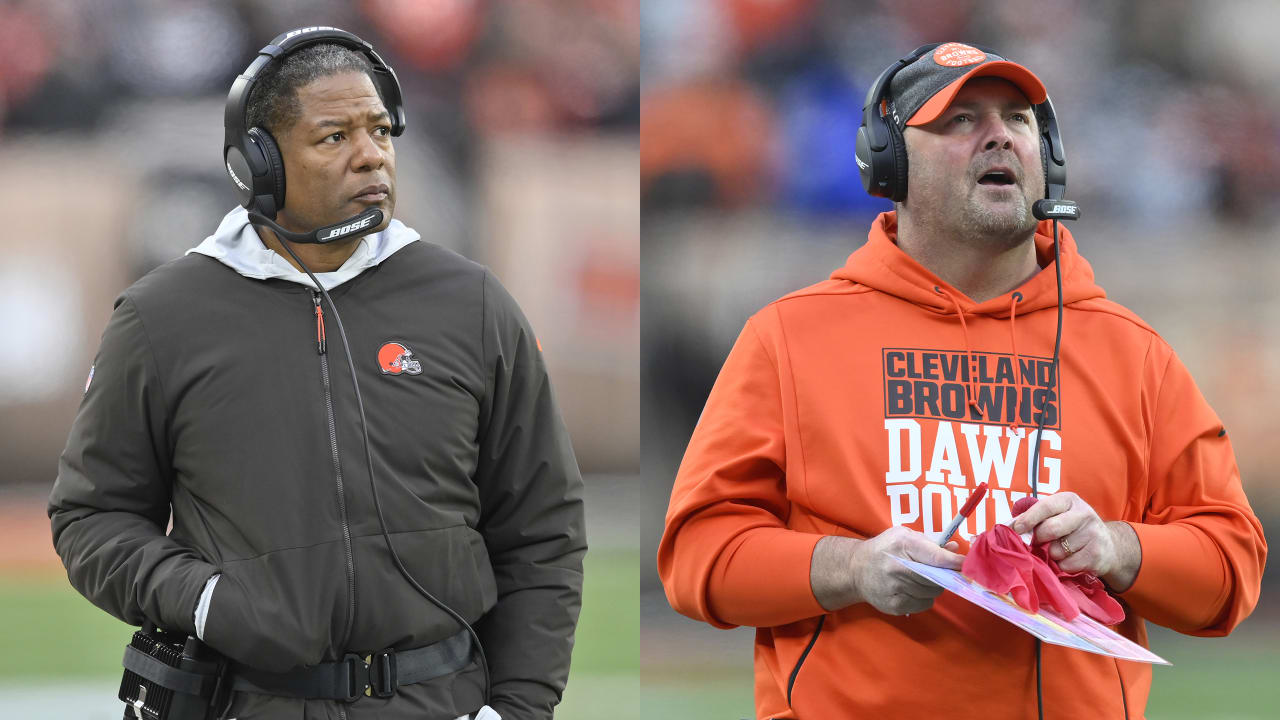 Wilks will match wits with his replacement, Kliff Kingsbury, who has engineered an offensive turnaround for the Cardinals but has been sitting on three victories since October. Wilks has first-hand experience with some of the offensive personnel he will face, while Kingsbury has plenty of intel about Cleveland's defensive philosophy.
"Just talking to guys that were here and are familiar with that scheme, watching some cutups and things that they did here," Kingsbury said. "Yeah, definitely trying to get as good of a feel for what they're doing as we can."
Kitchens joined the Cardinals as their tight ends coach in 2007 and held that title for six seasons. In 2013, he became the quarterbacks coach, and then was moved to running backs coach in 2017 to make room for Byron Leftwich on staff.
Kitchens never became offensive coordinator in his 11 seasons in Arizona, but got there quickly with the Browns. He joined the team as running backs coach last season, and was promoted to offensive coordinator and play-caller following the midseason firings of coach Hue Jackson and OC Todd Haley.
The Browns, spurred by an offensive turnaround, finished 5-3 after the moves, and Kitchens was named head coach in January. While it was a swift rise after nearly two decades as a position coach, Kitchens said he never considered previously if he would reach the pinnacle of his profession.
"Wherever I've been through my career, I try to be loyal and understand that I'm there to do a job and just do the job to the best of my ability," Kitchens said. "You can't make decisions based on could've, should've, would've and all that sort of thing. You just have to do your job, and hopefully people will recognize it. I was fortunate enough to be in a place that we had success, and I was in the right place at the right time."
Even though the Browns (6-7) have not lived up to expectations, they are still on the periphery of the AFC playoff picture. While the familiarity — there are seven ex-Cardinals on the Browns' coaching staff – should add intensity, wide receiver Larry Fitzgerald would expect a motivated Cleveland team regardless.
"Every game for them is a playoff game at this point," Fitzgerald said. "I'm pretty sure Freddie is telling them that, I know Coach Wilks is stressing that to his defense. I know it's important."
When the game begins on Sunday, it will truly be about the Xs and Os. But as Kitchens eventually acknowledged, there is more to it in this one.
"There are tremendous people with the Cardinals, and tremendous memories," Kitchens said. "We had a lot of success there while I was there. I was happy to be a part of that."
https://www.azcardinals.com/news/freddie-kitchens-steve-wilks-returning-to-face-cardinals