Former Dallas Cowboy and Current FOX Sports…
4 min read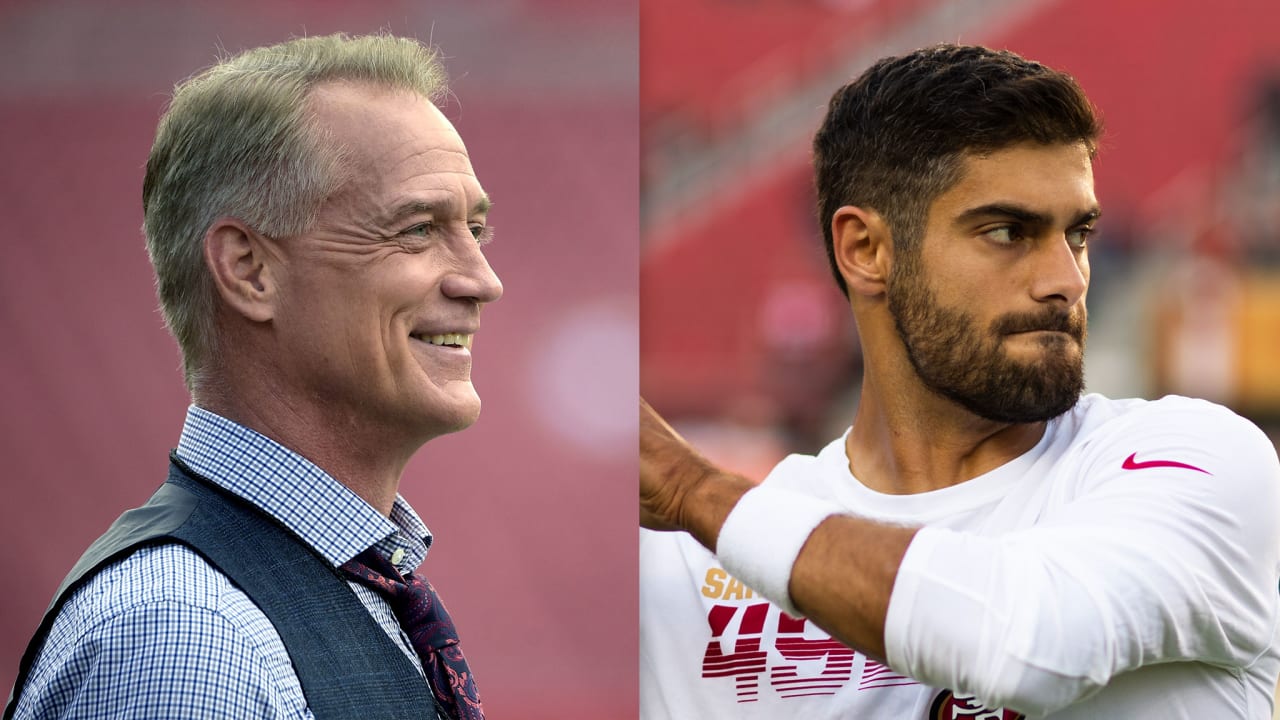 There's much talk about Week 15 potentially being a "trap" game for the 49ers, given the Falcons sub .500 record. However, Atlanta has performed well since coming off of their Bye, going 3-2 since Week 8. Is there a Falcons player the 49ers can not afford to overlook on Sunday?
Johnston: Julio Jones has the ability to take over a game. With a hamstring injury to Richard Sherman, what impact will that have? You've got Emmanuel Moseley and Ahkello Witherspoon who are going to be out there, but Julio was one of those guys that can take over a game. Without Calvin Ridley, maybe that helps San Francisco with how they're going to play that situation. You can always roll a safety that way or add some coverage to Julio's side and make one of these younger guys stand up and try and beat you. What a lot of teams will do is, "who's the one person that we have to stop?" "Who's the one person that we can't let us let beat us this Sunday." I think for the 49ers, that would probably be almost a consensus that it's Julio Jones and make sure he doesn't have a big afternoon.
Continuing off of the Falcons recent surge, is there a 49ers position group that must keep their foot on the gas against this sneaky Falcons team?
Johnston: I'm interested to see what the bounce back is from the defense. Kyle said that they didn't have their best game, but they were also playing in a tough environment against a future Hall of Famer who got off to a great start. So that kind of puts you behind the eight ball. Fortunately, the offense was able to keep pace and lift up the complementary component last Sunday. So what does Robert Saleh's group do this week? Do they take it personally? The Falcons have an offensive line that has struggled a bit during the course of the year, but they seemed to play better last week with Chris Lindstrom back in the lineup. And Matt Ryan's the quarterback. He just eclipsed 50,000 yards last week for his career in the NFL. Not many guys have done that so you got a good quarterback again. So how does that defense respond, I'm interested to see that component of this matchup.
Are there some things that the Falcons are doing defensively that the 49ers need to be aware of going into Sunday?
Johnston: They're an athletic group that runs to the ball well. Damontae Kazee had a big game last week. In regards to takeaways, he forced three turnovers – two interceptions and a fumble on special teams. They've got two good edge rushers. They spent first round picks on Vic Beasley and Takkarist McKinley, so they have the ability to pressure you from the edges. And then they have Grady Jarrett inside and Deion Jones is a pretty unique athletic middle linebacker. So they're solid. They've gotten better since their Bye. I don't think they were playing well early in the year, for whatever reason, but there's been some changes made and it seems like Atlanta is playing their best football, as a team. But on the defensive side of the ball, they're probably playing their best football at this point.
As a former fullback, spending 11 years in the NFL with the Cowboys, what makes a guy like Kyle Juszczyk so important to Kyle Shanahan's offense?
Johnston: He gives you the ability to go into the huddle and the defense really doesn't know what to expect. The versatility that he brings to the position, you can line up and you can run power run. You can run misdirection. You can break the huddle and Kyle can move outside of formation and get into the slot and create a matchup issue in the passing game. He's a great element in the screen game. He has the ability to elite block, there's not much that Juszczyk can't do and you can see why that was one of the first players that Shanahan targeted in free agency when he got the opportunity in San Francisco. He's really a perfect fit for what Shanahan does offensively, in that fullback position.

https://www.49ers.com/news/49ers-falcons-cowboys-daryl-johnston-fox-week-15-preview