'Fearless' Chad Kelly Has Strong Debut For Colts
2 min read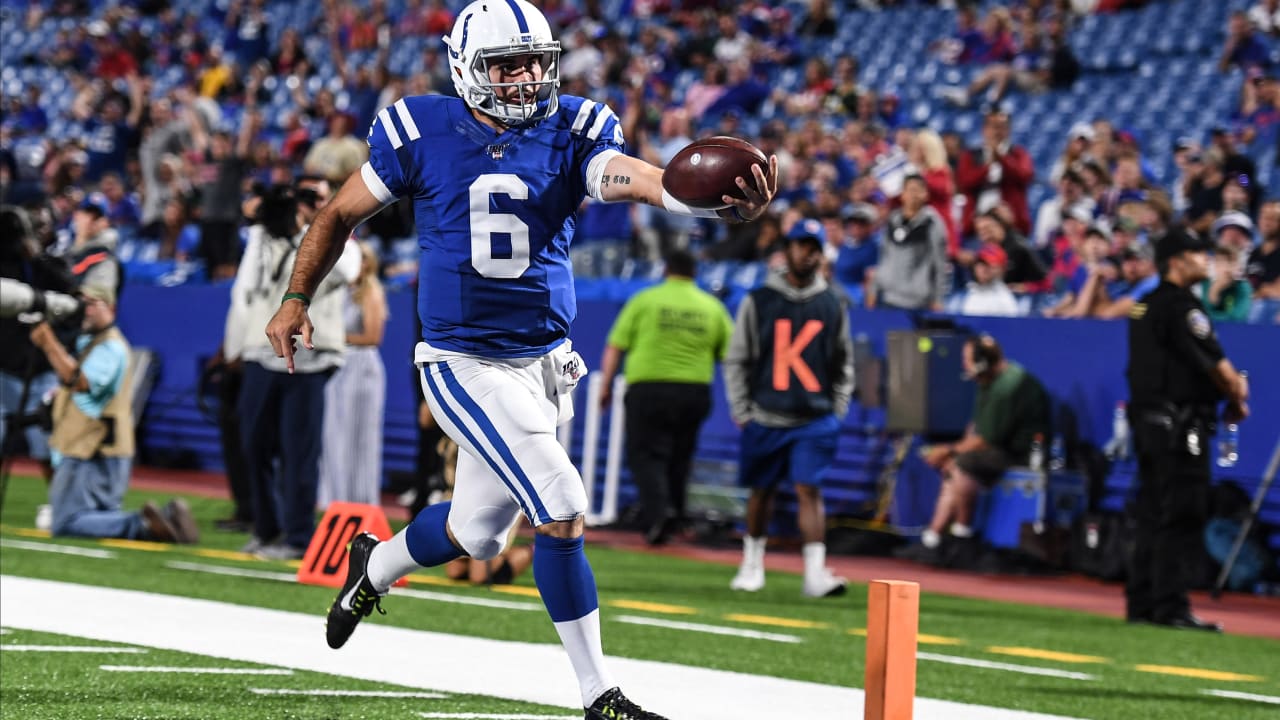 Reich and Jim Kelly remain very close friends, which is a major reason why the Colts felt comfortable giving Chad Kelly a shot this offseason after being released by the Denver Broncos last October following an off-the-field incident.
Since that time, Reich said Kelly has done everything expected of him on and off the field.
"He's been A-plus in every way, in the locker room and every way," Reich said.
For his part, Kelly acknowledged "I have to keep on improving every day."
"Every time I step on the field, off the field, whatever, I have to think it's bigger than me. It's bigger than anything I can imagine," he said Thursday, via The Buffalo News. "It's having higher expectations for myself more so now than ever."
On the field, Kelly took a considerable step forward Thursday, completing 13 of his 19 passing attempts for 121 yards and also leading the Colts on the ground with four rushing attempts for 53 yards. Included in that total was Kelly's improvised 33-yard touchdown run, which sent 100 or so of his friends and family members in attendance — including his uncle Jim — into a frenzy.
Kelly smiled as he told reporters after the game, "I probably shouldn't have pulled it" from the running back, "but I … tried to improvise."
"Good things happen when you see something from before," Kelly said. "It was a great job by the offensive line getting a great push and a wide receiver coming inside to crack for us."
Reich gives his quarterback specific plays in which they have the ability to make their own read — and that wasn't supposed to be one of them. But as a former QB Reich knows that sometimes when you have a gut feeling, you have to take a chance from time to time.
"I remember my dad telling me when I was at quarterback, 'Hey, just remember if you ever go against what the coach calls, you just better be right or else expect to get the wrath of the coach,'" Reich said. "So especially a younger guy, if you're going to do something like that, just be right, right? And he was.
"Chad I thought really had a nice night," Reich continued. "He made some plays."
Kelly hopes the performance is just the first of many positive steps forward as he tries to work his way back to an active roster this season.
"I think at the end of the day I have to keep working hard," he said. "I have to have fun and everything else will take care of itself."
https://www.colts.com/news/chad-kelly-strong-debut