Everything You Need to Know About Dwight Clark Day
2 min read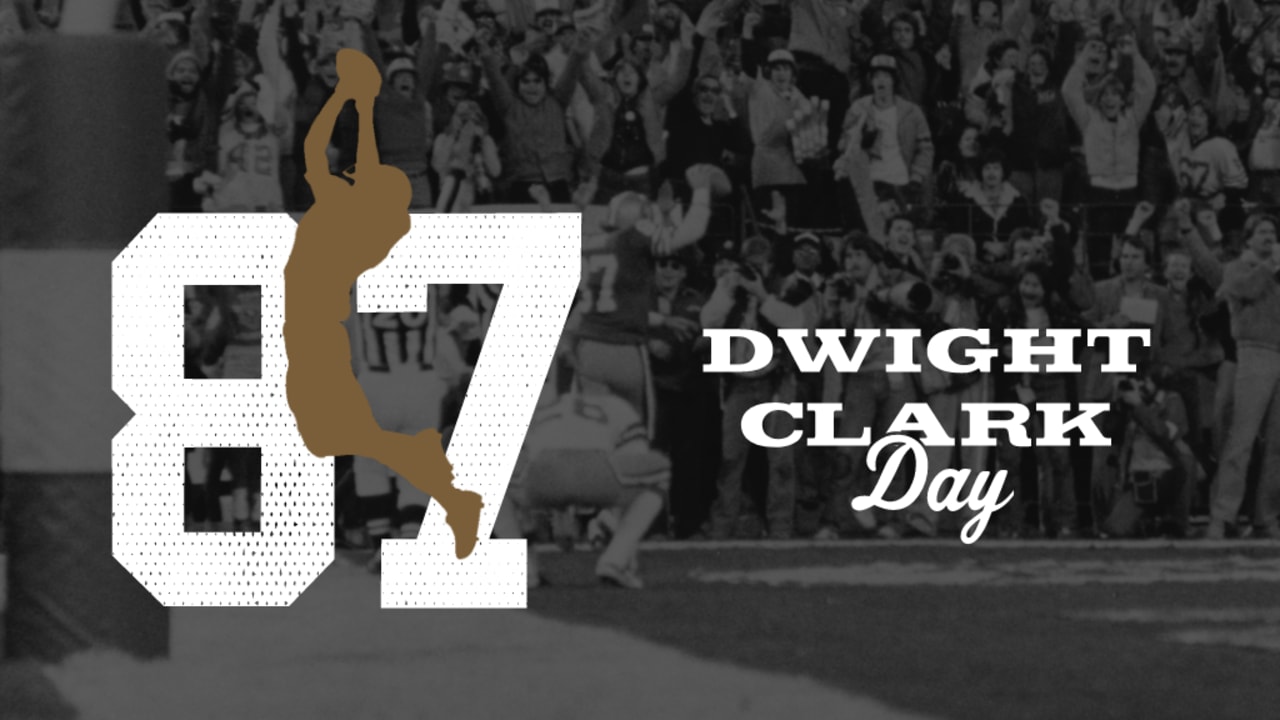 The 49ers will host Dwight Clark Day on Wednesday 8/7 during the team's open training camp to "celebrate the legendary player." Famously responsible for "The Catch," Clark will be honored at training camp and on all 49ers digital platforms with fan activations and giveaways. Here's a rundown of everything you need to know:
Be There
Tickets to Dwight Clark Day are still available at 49ers.com/tickets/trainingcamp. Tickets carry a $5 donation to the 49ers Foundation. There will be first-come, first serve Dwight Clark fan giveaways for Faithful attending Wednesday's practice.
Letters to 87
When Clark and sportswriter Matt Maiocco put out a call to fans to share their memories of "The Catch," no one could have predicted the outpouring of love for the man who wore number 87. Letters to 87 is the compilation of these heartfelt letters, rare photos and includes essays by Edward J. DeBartolo Jr., Ronnie Lott, Joe Montana, Brian Murphy and Kelly Clark. All royalties will go to support Dwight Clark's charity of choice, the Golden Heart Fund. Find out more at lettersto87.com/.
Book Signing
For fans at training camp, Letters to 87 will be on sale at the 49ers Foundation's "Dig for Gold" table, with an opportunity to have your book signed by author Matt Maiocco of NBC Sports Bay Area. One hundred percent of book proceeds will go to support the Golden Heart Fund.
https://www.49ers.com/news/everything-you-need-to-know-about-dwight-clark-day